Akane Teshigahara "Tiny Flowers"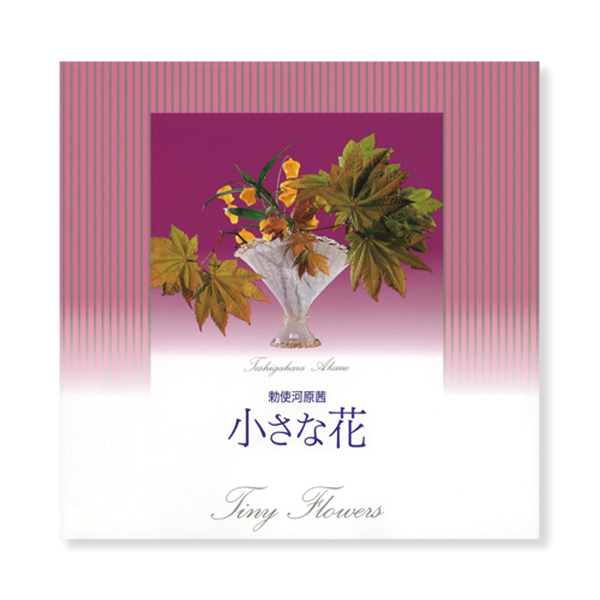 Price:JPY1,200
Softcover:60 pages
Language:Japanese and English
Dimensions:(W/H)185mm/185mm
Shipping Weight:185g
Publisher:Sogetsu Bunkajigyo Co.,ltd.
Date of Issue:Oct/1998
Item No.:D3032
*Price has been changed since October 1st, 2019.
The miniature ikebana works with seasonal coloring in Akane Teshigahara's breezily light style are shown here in the three categories–line, color, and container.
How to order
You can place an order at the Sogetsu Shuppan counter or through a certified Sogetsu teacher.
This book is also available at the Sogetsu Shuppan section in Shop Flora on the 4th floor of the Sogetsu Kaikan.
For information on mail-order, please refer to "Purchase via Mail-Order" in the Shop page.
Sogetsu Shuppan
TEL (Toll-free number):0120-087-202
FAX:03-5770-5607
E-mail:shuppan@sogetsu.or.jp