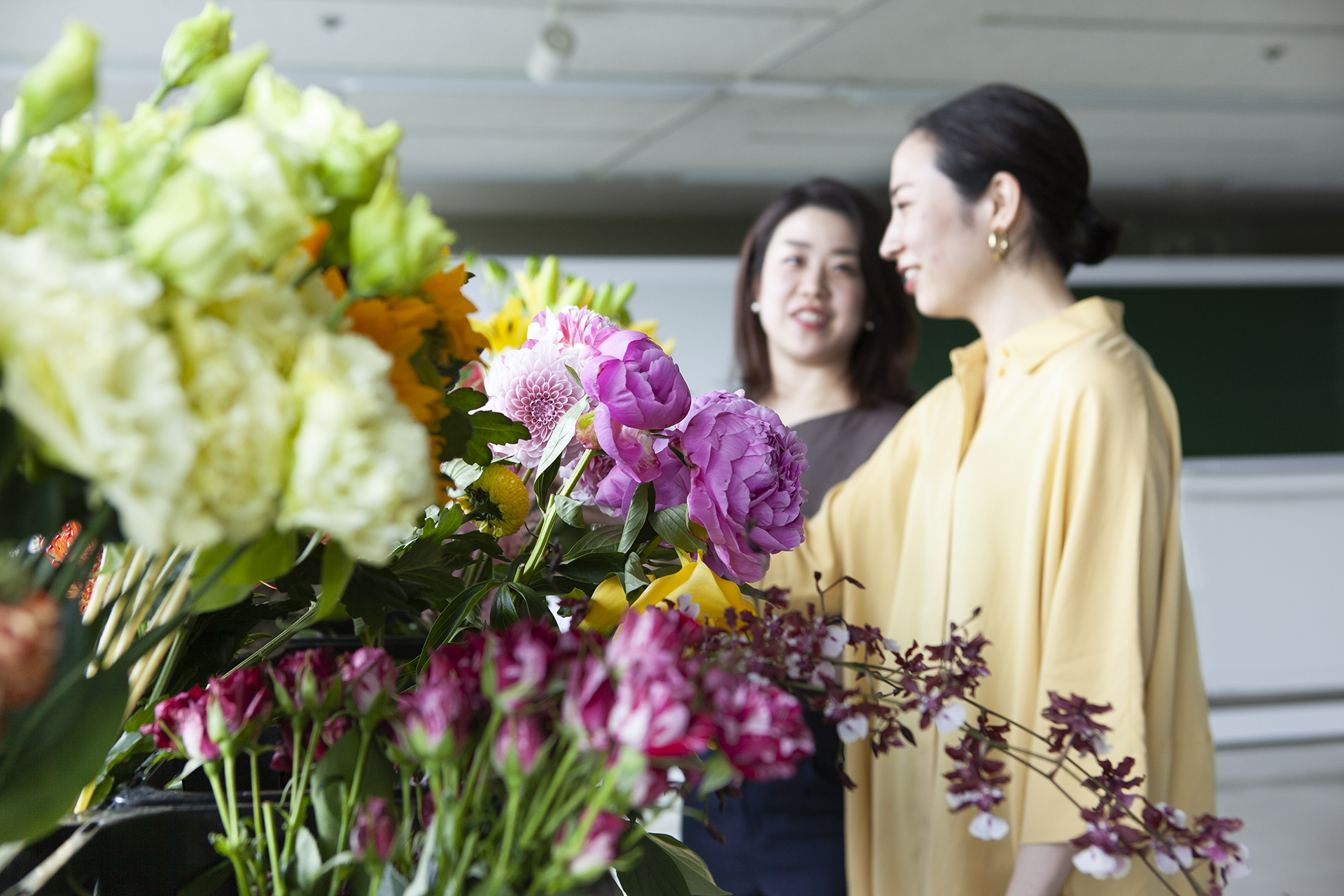 Sogetsu Ikebana is not restricted by "fixed styles" and allows us to make our original expression freely. Sogetsu Ikebana has been extending its range from home to shop window displays, on stages, and in various venues to provide us with the beauty and healing powers of plants.
Find the Ikebana class that suits you and enjoy Sogetsu Ikebana!
Study Sogetsu Ikebana at the Headquarters
Here at the Sogetsu Headquarters in Tokyo, Japan, there are several ikebana classes available for all levels of ikebana learners and in Kyoto, too.
We welcome visits and trial lessons.
Please make an appointment in advance.
Consisting of STA members, the Branches and Study Groups (SGs) were established globally to provide a base for members to exchange information, learn ikebana techniques, and provide local communication.
There are 120 Branches and SGs in 38 countries and regions.
Reservations and inquiries
Course Administration Department, Sogetsu Foundation
2-21, Akasaka 7-chome, Minato-ku, Tokyo 107-8505
Tel. +81-3-3408-1209
Fax. +81-3-3405-4947