Kasumi Teshigahara(The 2nd Iemoto 1932~1980)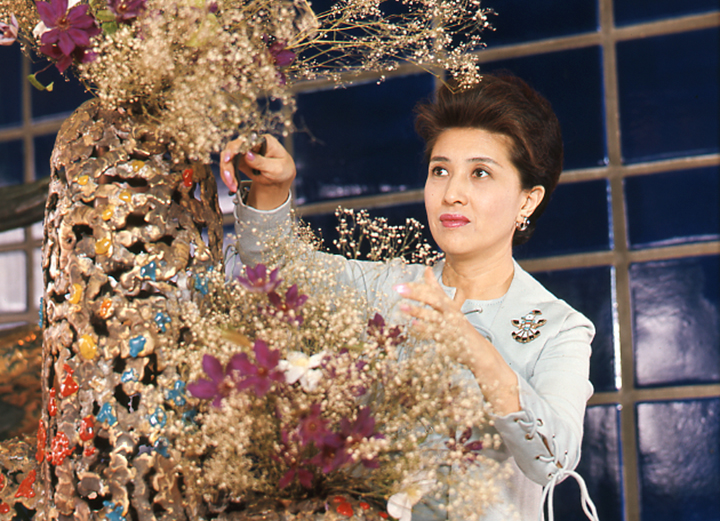 In 1932, Kasumi, the first daughter of Sofu Teshigahara was born in Tokyo. She learned Ikebana under her father's guidance, and her first solo exhibition was held in 1951. In 1953 she opened her first Ikebana class in Ginza and launched her career in Ikebana.
After 1955, she accompanied Sofu to the exhibitions and demonstrations in Europe and the U.S. At the same time, she created "the KASUMI Group" with colleagues, and began to show leadership as one of the young generation of Sogetsu Ikebana artists in Japan. She tried to broaden the possibilities of Ikebana through such activities as radio broadcasting of Ikebana lessons or the stage design of recitals for chanson singer Yoshiko Ishii.
From the late 60s, her opportunities of visiting Europe and the U.S. alone for Sofu increased. She established her own style of Ikebana such as miniature creations or light and luxurious works, which made full use of dried or color-painted materials.
In 1979 she became the second Iemoto after Sofu's death, but her career was cut short by her early death at the age of forty-seven in 1980.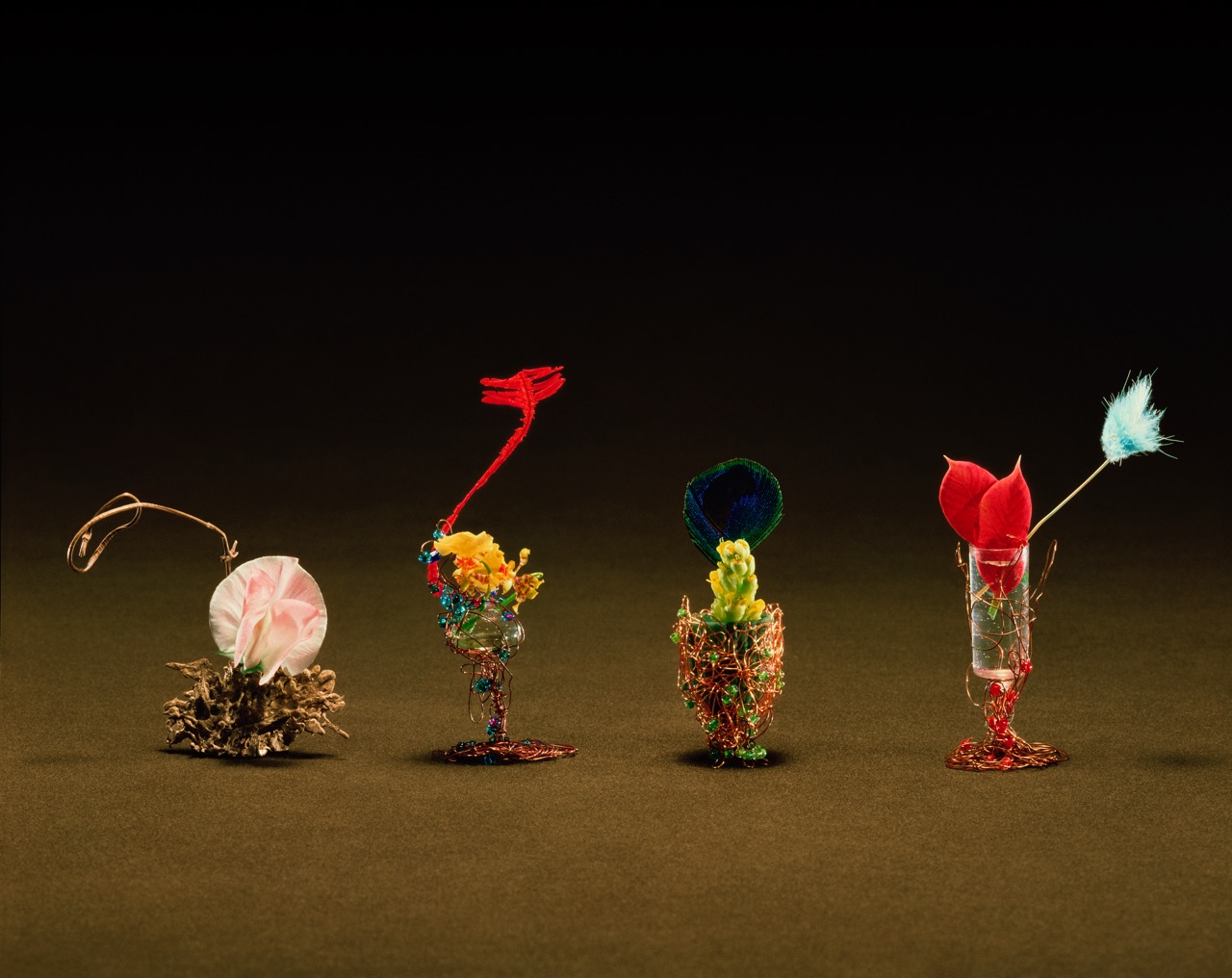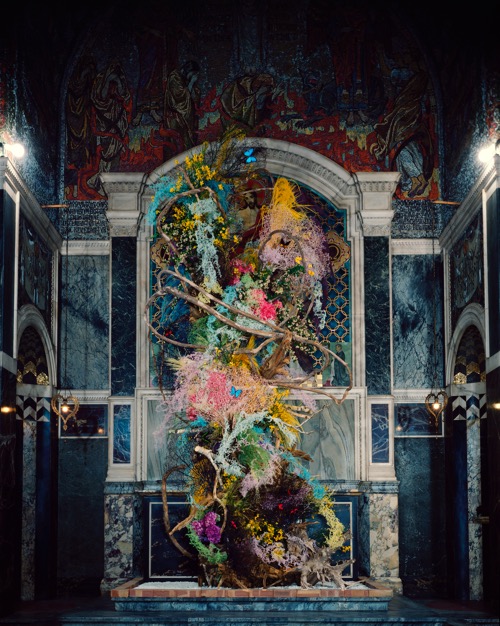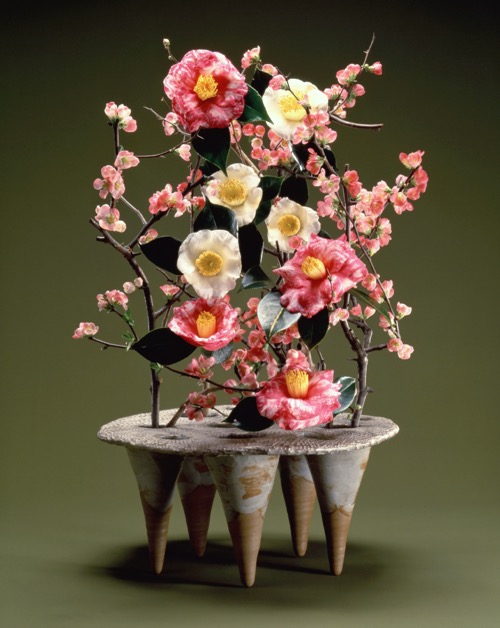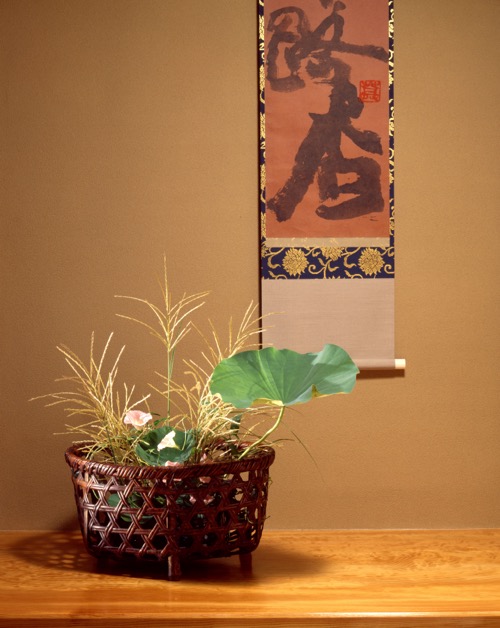 The introductions for Sofu, Kasumi and Hiroshi who were Iemotos (Headmasters) of Sogetsu School founded in 1927.