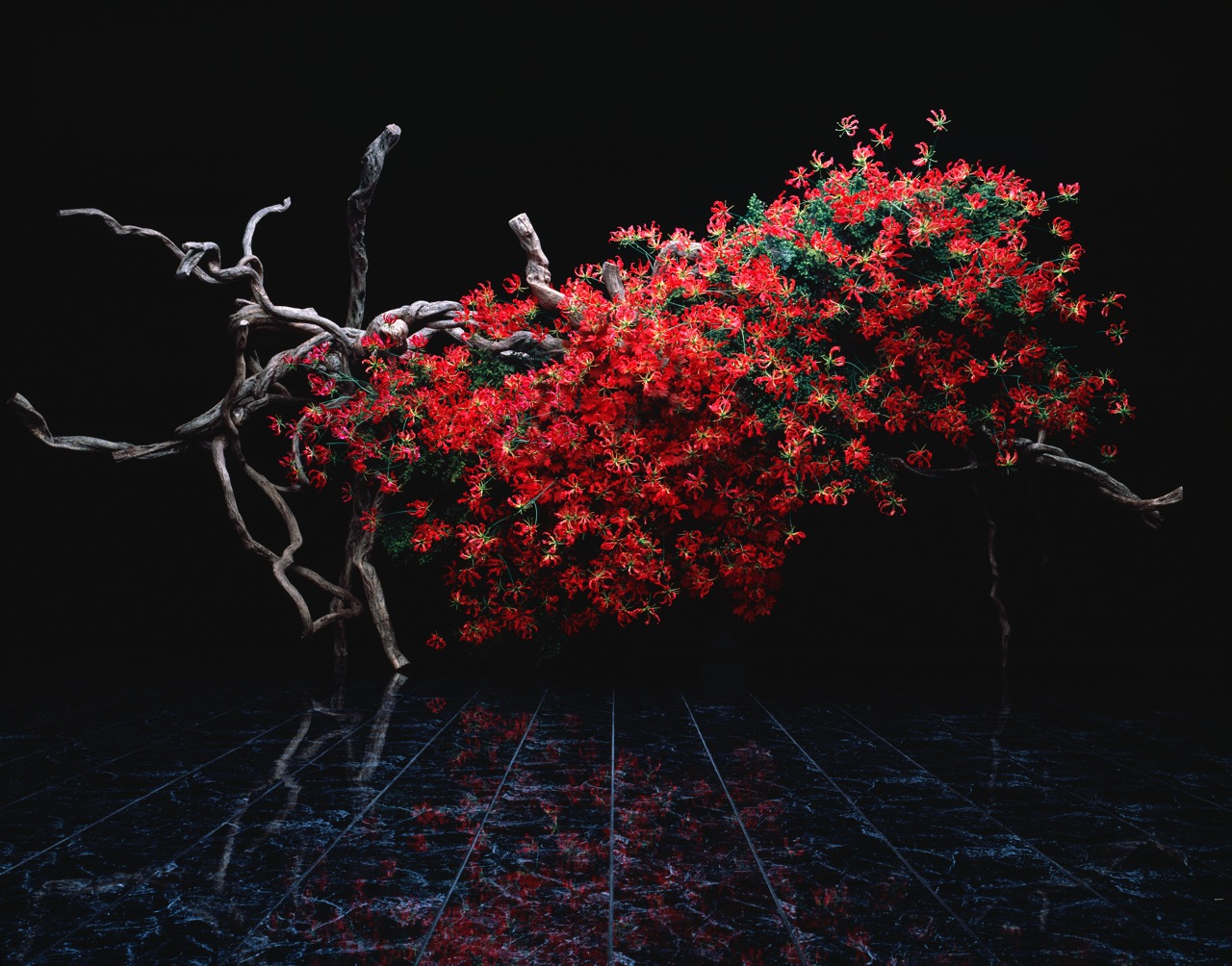 (2006)

The work produced for the TVCM "Red Flower" version of Hitachi Digital High Definition "Wooo" in 2006.
In this work, 1000 pieces of gloly lily which can be said to be synonyms of Iemoto Akane are used, its size is 7 m in width and 2.5 m in height.
Gloly lily's burning red and the dynamically undulating wisteria vine's expressions leave a vivid impression.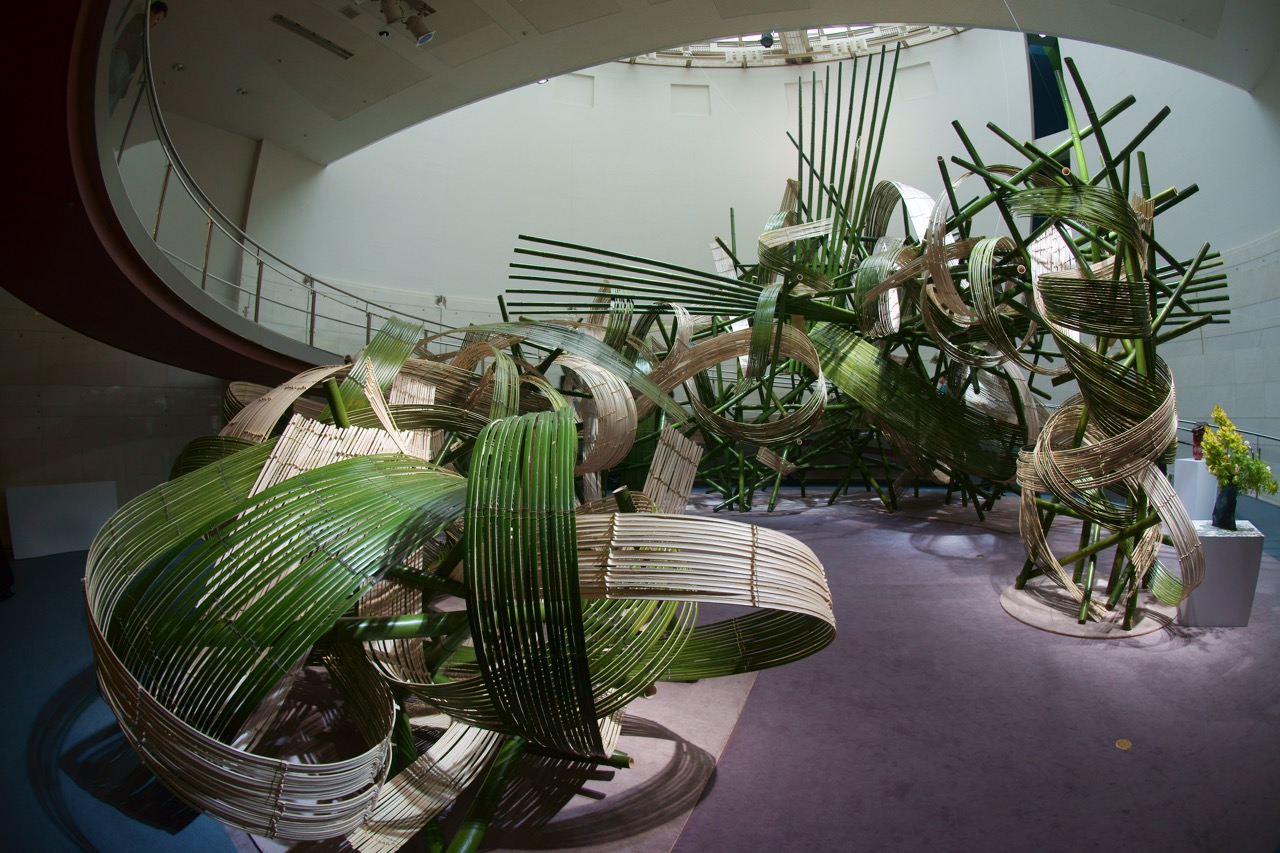 Iemoto Akane 10th year solo exhibition "Heartlines"
(2011)

Iemoto Akane solo exhibition celebrating her 10th anniversary as the Iemoto, held at the Spiral Garden in Omotesando, Tokyo in May 2011.
In the hall built in the wellhole style, 100 pieces of round bamboo were raised in a dignified manner and bands of spilt bamboo ran around freely in the space. The invigorating energy of the work blew a breeze into our hearts, which were falling apart due to the Great East Japan Earthquake, and brought courage and hope to us.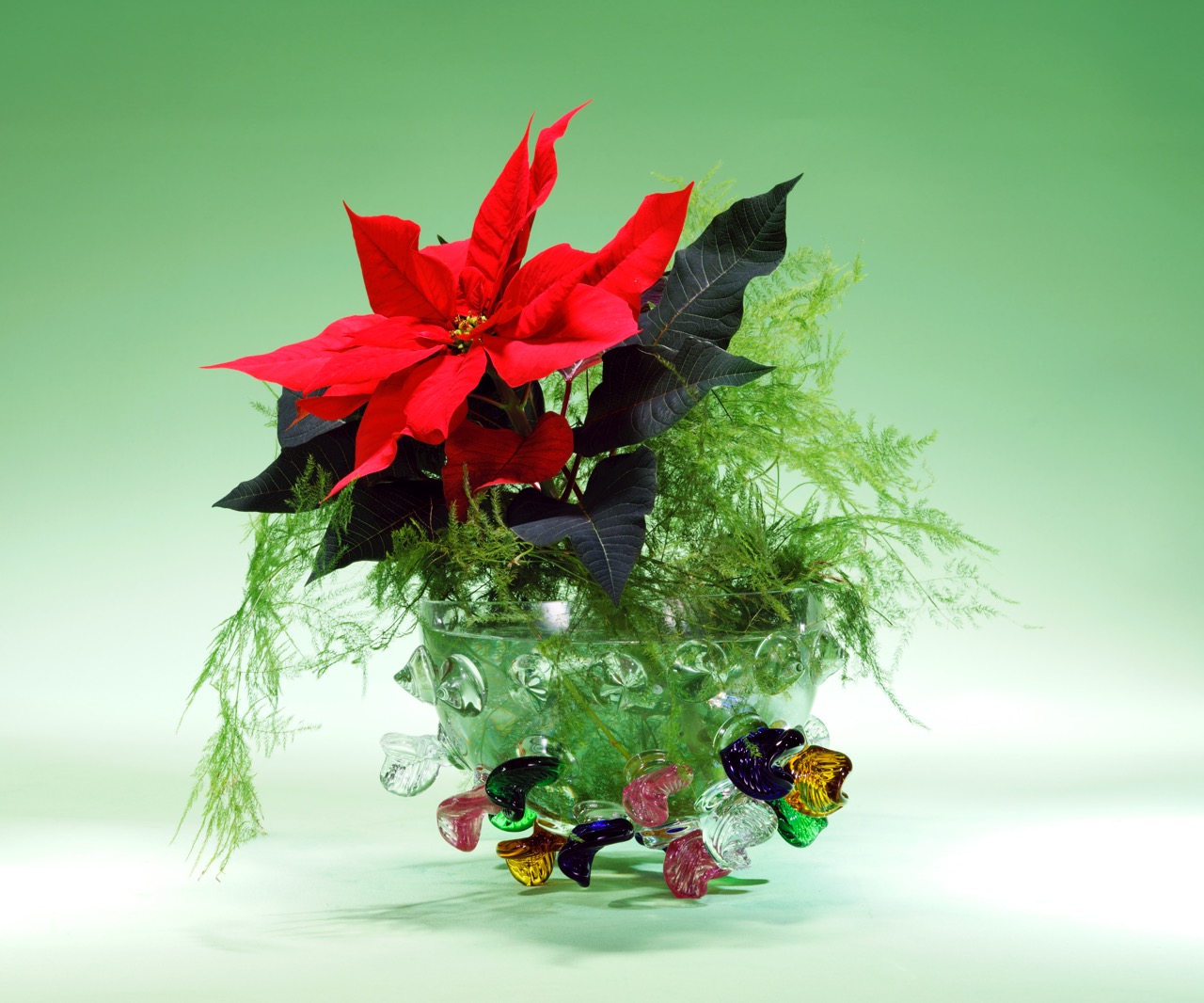 Materials: Poinsettia, Asparagus plumosus
Vessel: Glass vase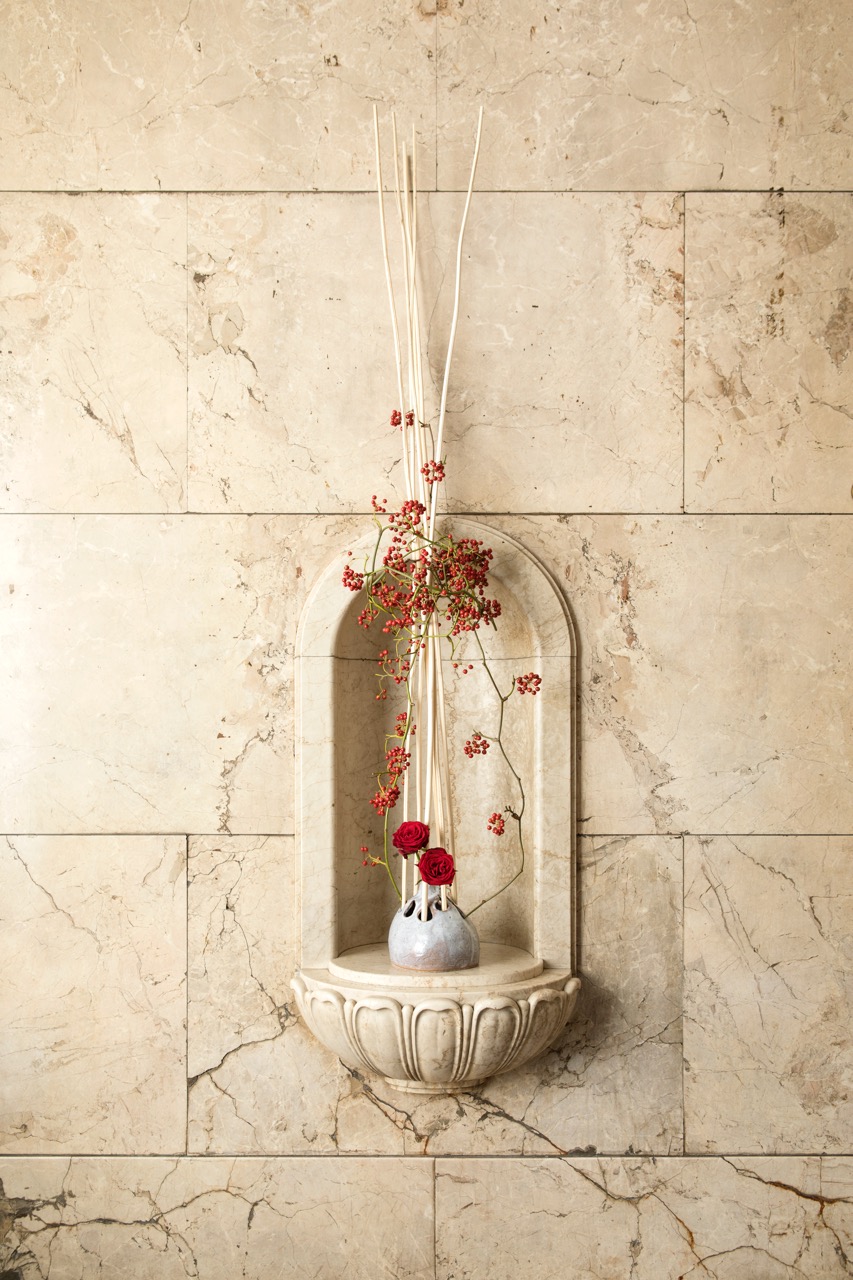 At Nihombashi Takashimaya S.C.
(2017 / Nihombashi Takashimaya S.C., Tokyo)

On the remains of the water fountain at the side of the main entrance of the Nihombashi Takashimaya S.C., which is the first important cultural property as the department store architecture. It's a work arranged against the beautiful marble wall, from which we could feel its history, and the sweet Chinese roots were arranged as if they were dancing.

Materials: Hemp, China root, Rose
Vessel: Self-made ceramic vase
[From Winter 2017 issue of Quarterly Magazine "Sogetsu"]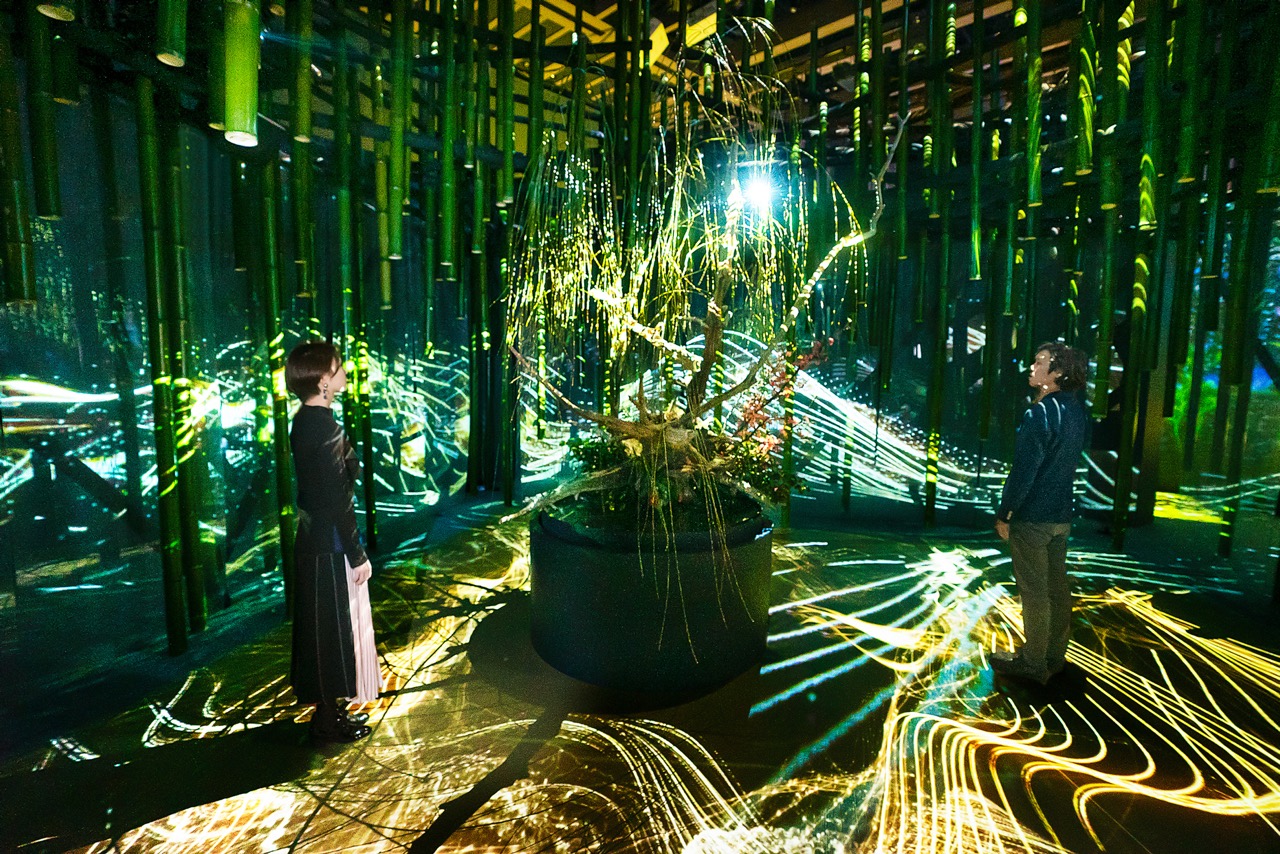 FLOWERS BY NAKED – Nihonbashi, Tokyo –
(2016-2020 / Nihonbashi Mitsui Hall, Tokyo)

NAKED is a creative company which creates digital art spaces while skillfully utilizing projection mapping and music. Iemoto Akane has displayed her works at their annual art event "FLOWERS BY NAKED – Nihonbashi, Tokyo –" consecutively since 2016. It's the one and only collaboration constructed by ikebana and technology.