"Sogetsu WEST" Grand Open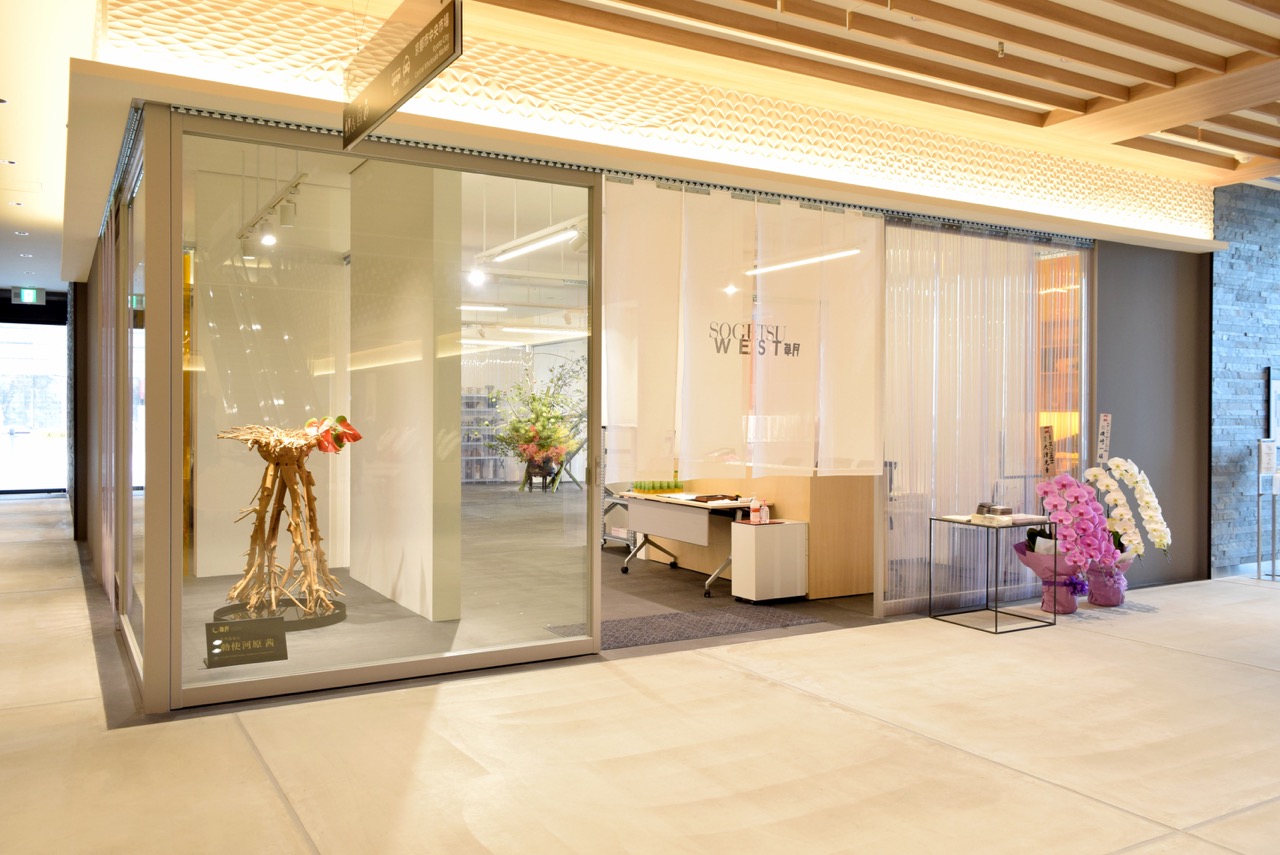 We are pleased to announce the grand opening of our new school, "Sogetsu WEST".
We are pleased to welcome you on the first floor of the Hotel Emion Kyoto.
Sogetsu WEST will support the free creation of ikebana with respect for the individuality that is unique to the Sogetsu style, and will convey the joy of ikebana that has never been seen before as an ikebana class, exhibition space, and event space.
We look forward to seeing you at the exhibition.

Photo:Entrance to Sogetsu WEST on the 1st floor of Hotel Emion Kyoto.

Sogetsu WEST
Hotel Emion Kyoto 1st floor, 20-4 Sujakudounokuchi-cho, Shimogyo-ku, Kyoto, Kyoto 600-8842
E-mail:west@sogetsu.or.jp
Don't miss our special offer!
For more information, please see "About Sogetsu WEST".
Works by Iemoto Akane Teshigahara at the preview
Eight Iemoto works decorated the space at the preview held prior to the grand opening.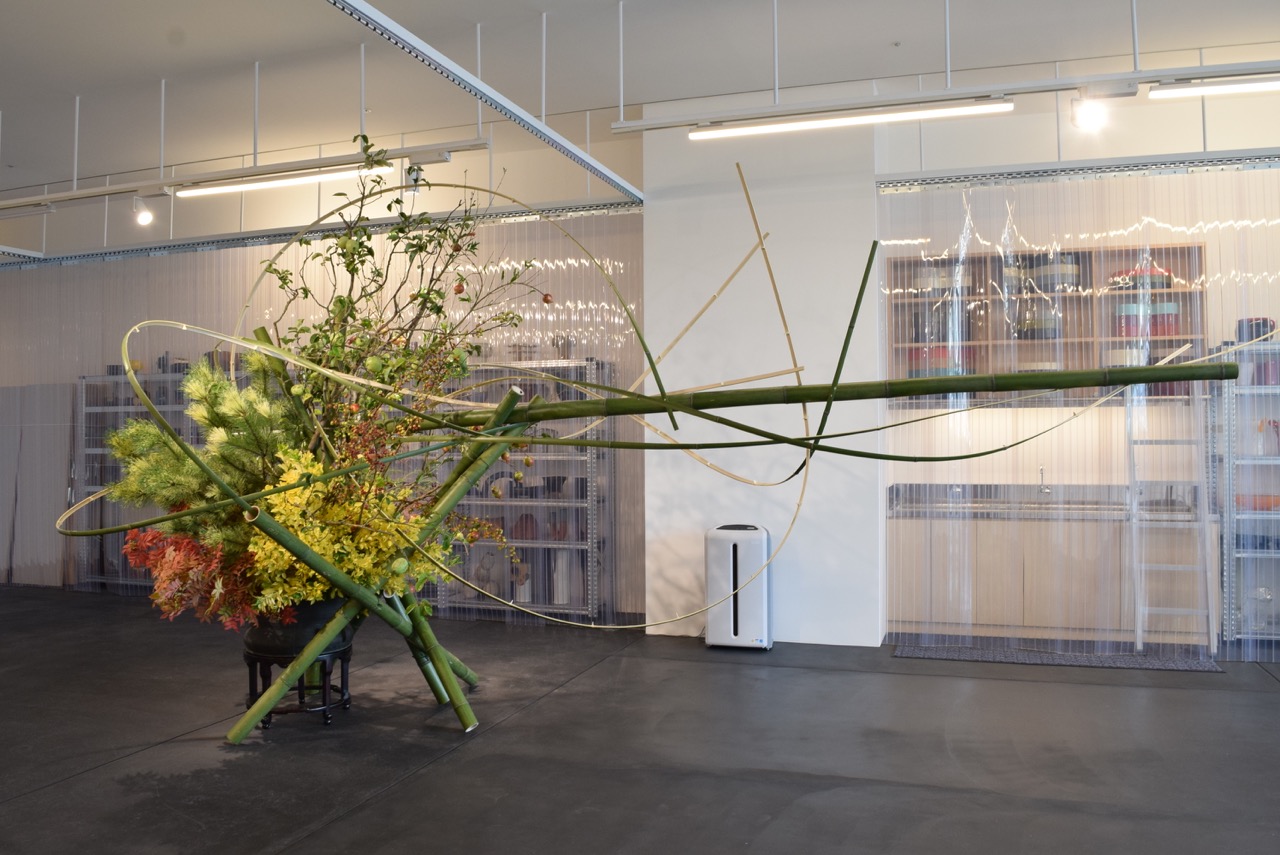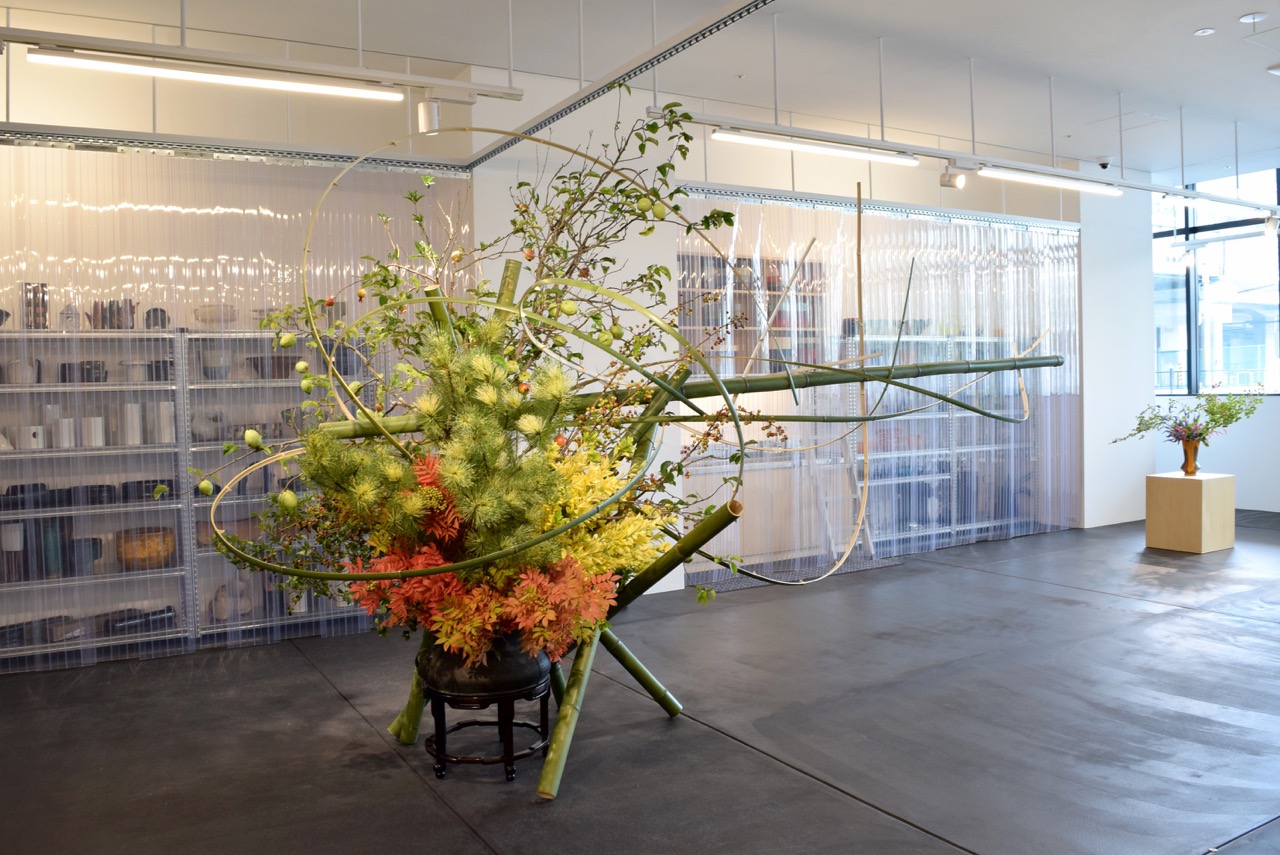 Sogetsu Atelier permanent installation
In addition, permanent Ikebana works by the Sogetsu Atelier can be found throughout the hotel.
Exhibition No.1 at Sogetsu WEST
Special Exhibition: Sofu Teshigahara, a man called the "Picasso of Flowers"
August 11th (Tue.) – August 16th (Sun.), 2020
The first Iemoto Sofu Teshigahara was introduced as the "Picasso of Flowers" in the TIME magazine. The exhibition, held at Sogetsu WEST, introduces his artworks and explores the life of Sofu who brought great innovations to ikebana by dedicating his entire life to creative work. Admission is free for Sogetsu members. We look forward to seeing you.