In 1927, when everybody believed practicing ikebana meant following established forms, Sofu Teshigahara recognized ikebana as a creative art and founded the Sogetsu School. Anyone can enjoy Sogetsu Ikebana anytime, anywhere, using any material. You can place Sogetsu Ikebana at your door, in you living room or on your kitchen table. Sogetsu Ikebana enhances any hotel lobby or banquet room, shop windows and huge public spaces. It will suit any kind of space, Japanese or Western and enrich its atmosphere.
"Anytime, anywhere, by anyone," Sogetsu Ikebana can be created. It suits alcoves and dining tables at home as well as hotel lobbies, banquet rooms, shop windows, large public spaces and anywhere to be enhanced by adding color to the modern world.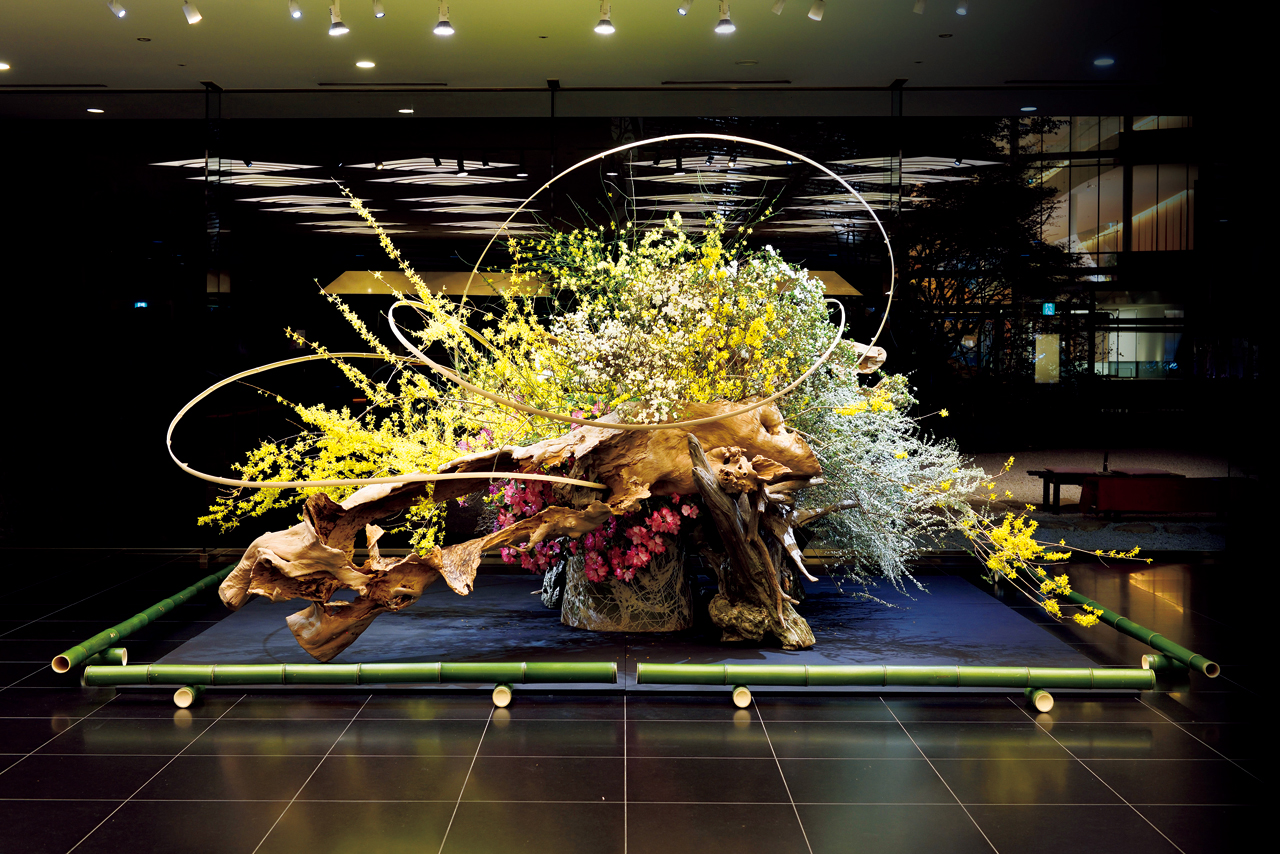 In our living environment where more and more artificial and inorganic substances are being used, flowers bring peace of mind to us. Once you have an interaction with flowers, you may come to feel like arranging them on your own to entertain someone. Ikebana can satisfy such a natural urge.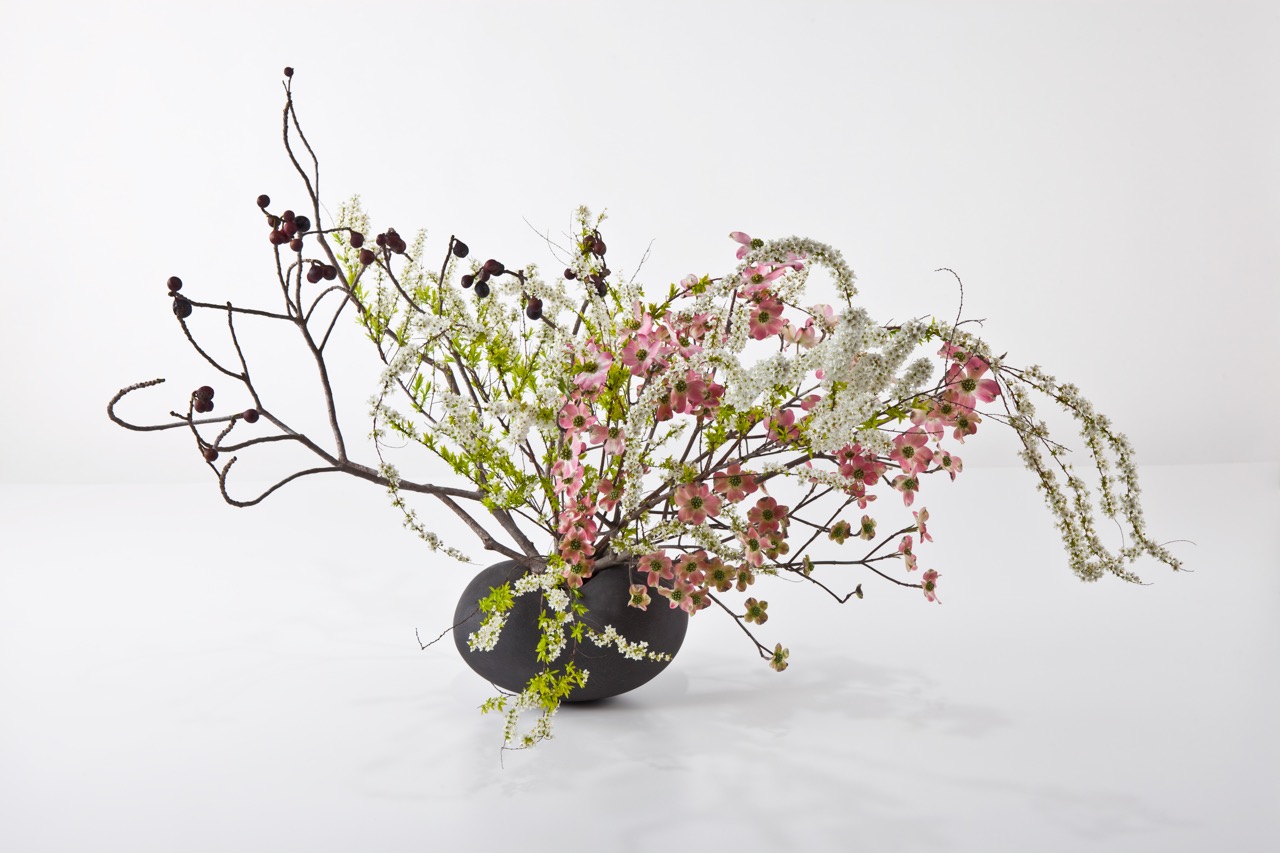 FLOWORK is a coined word combining flower and work. It means to make artistic displays using plant materials in public spaces, hotel lobbies, banquet rooms, open spaces of buildings, and other various places. Sogetsu ikebanists are actively at work in this field in addition to teaching ikebana in their classes.
If you are interested in Ikebana displays or decorations for events, please contact「Sogetsu Hana Project」.
Using Ikebana effectively, Sogetsu Hana Project produces special moment in various scenes of business and life.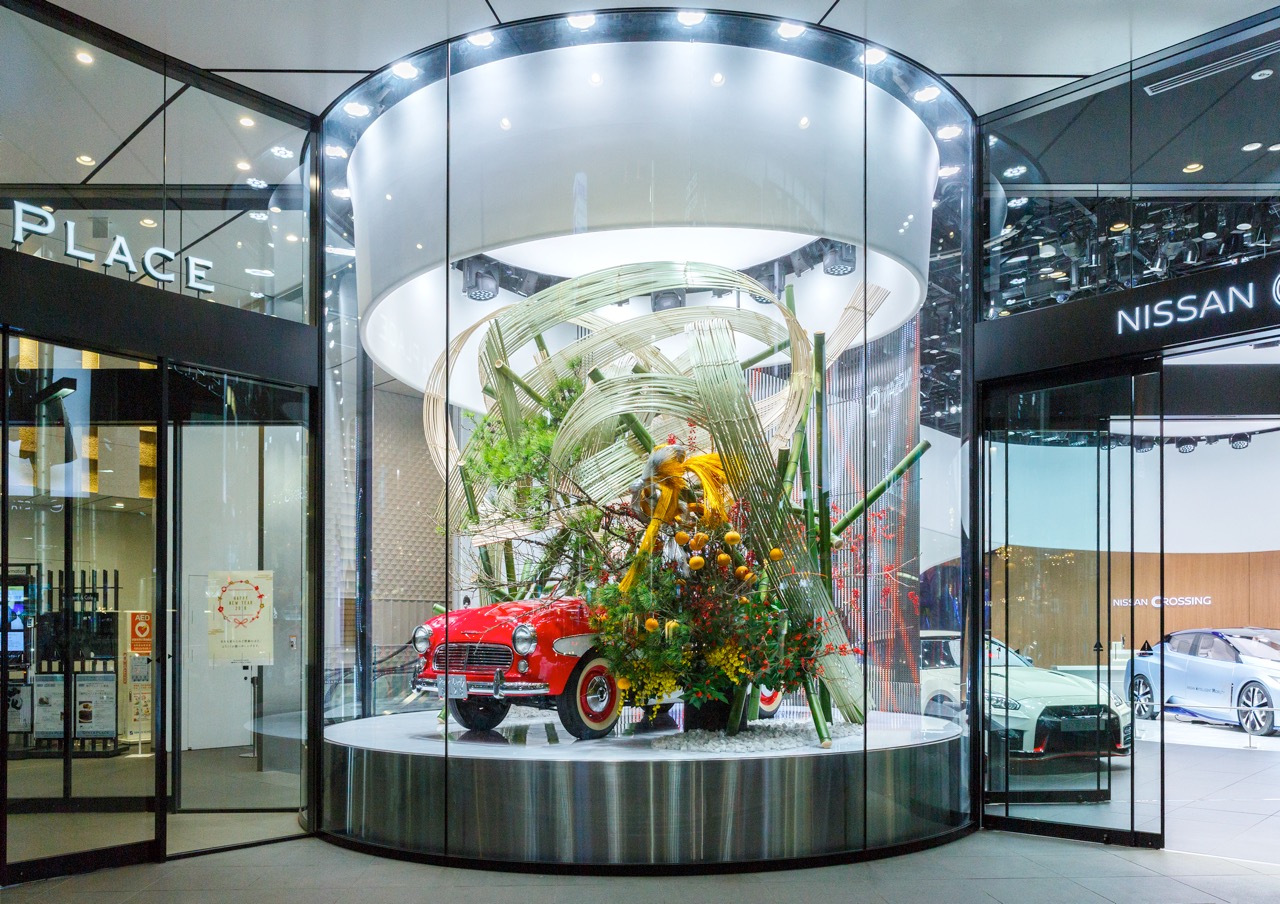 Not a few Japanese must have been encountered questions about ikebana or been asked to teach ikebana in overseas countries. The Japanese art of flowers is attracting unexpected attention in the world. In order to meet such an expectation, Sogetsu Textbooks are available both in Japanese and English. Ikebana classes in English are regularly held at Sogetsu Headquarters. Many ikebanists are enhancing international exchange through ikebana as a communication tool beyond language.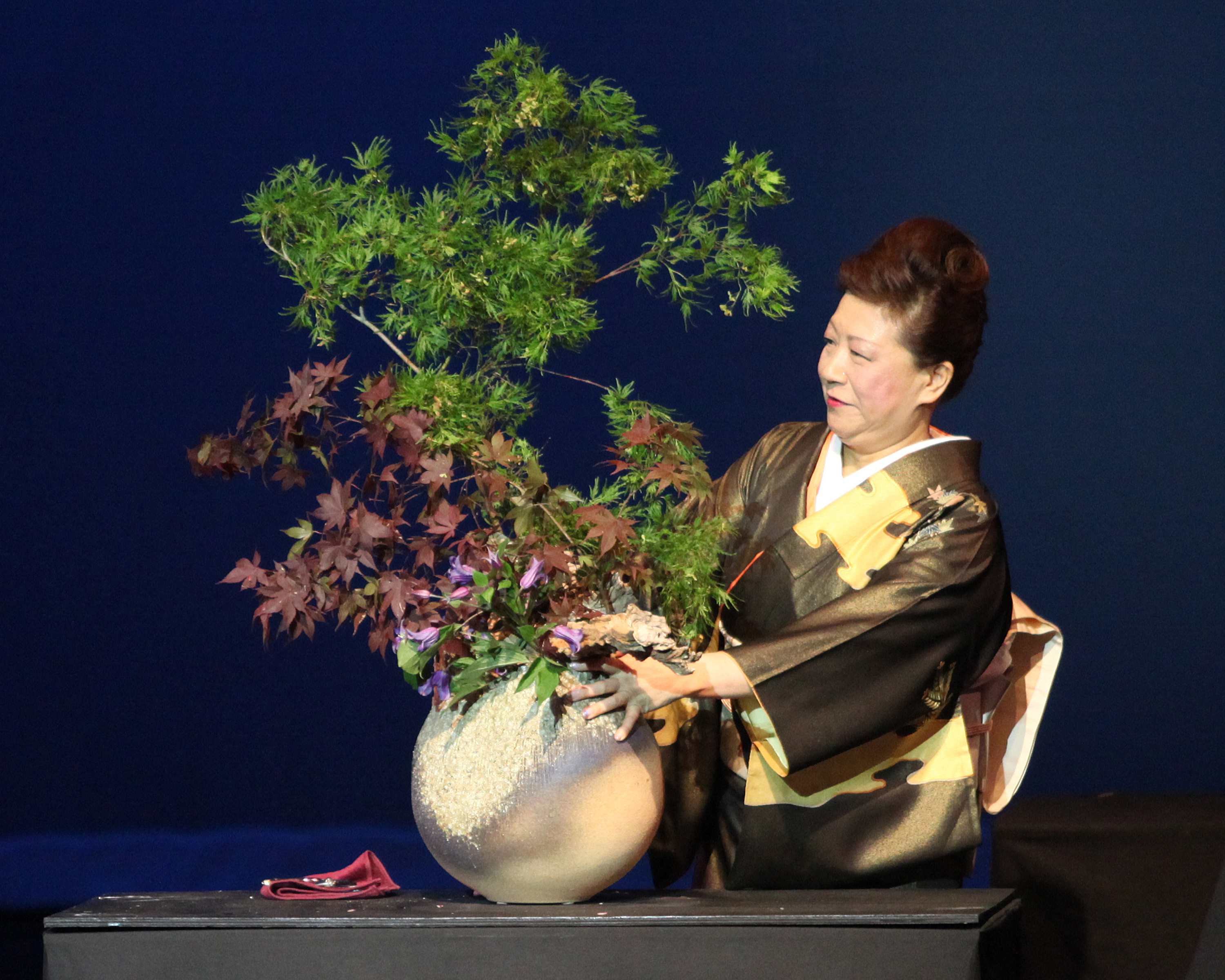 Overseas Branches and Study Groups (SGs)
Consisting of STA members, the Branches and Study Groups (SGs) were established globally to provide a base for members to exchange information, learn ikebana techniques, and provide local communication.
There are 120 Branches and SGs in 38 countries and regions.