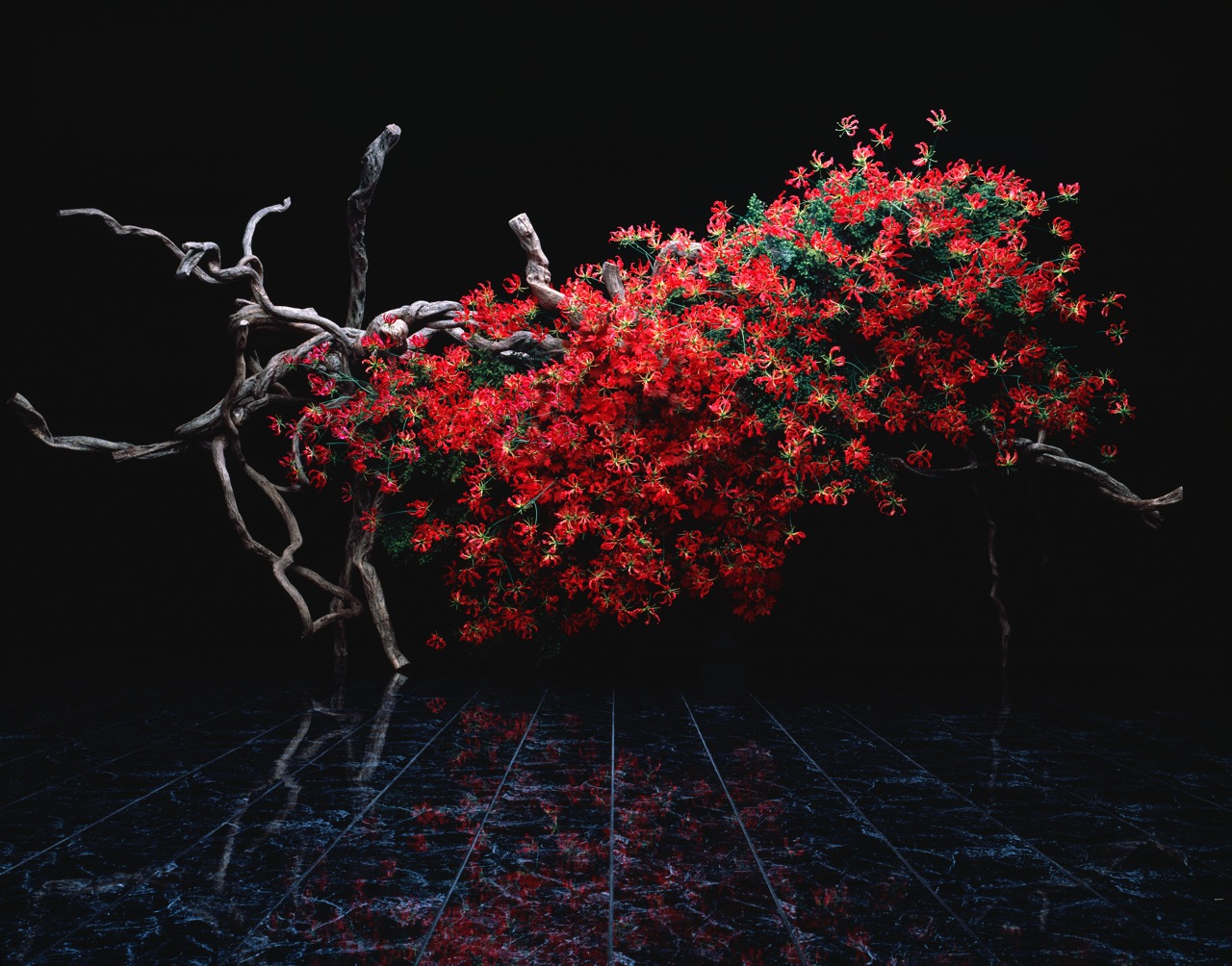 (2006)

The work produced for the TVCM "Red Flower" version of Hitachi Digital High Definition "Wooo" in 2006.
In this work, 1000 pieces of gloly lily which can be said to be synonyms of Iemoto Akane are used, its size is 7 m in width and 2.5 m in height.
Gloly lily's burning red and the dynamically undulating wisteria vine's expressions leave a vivid impression.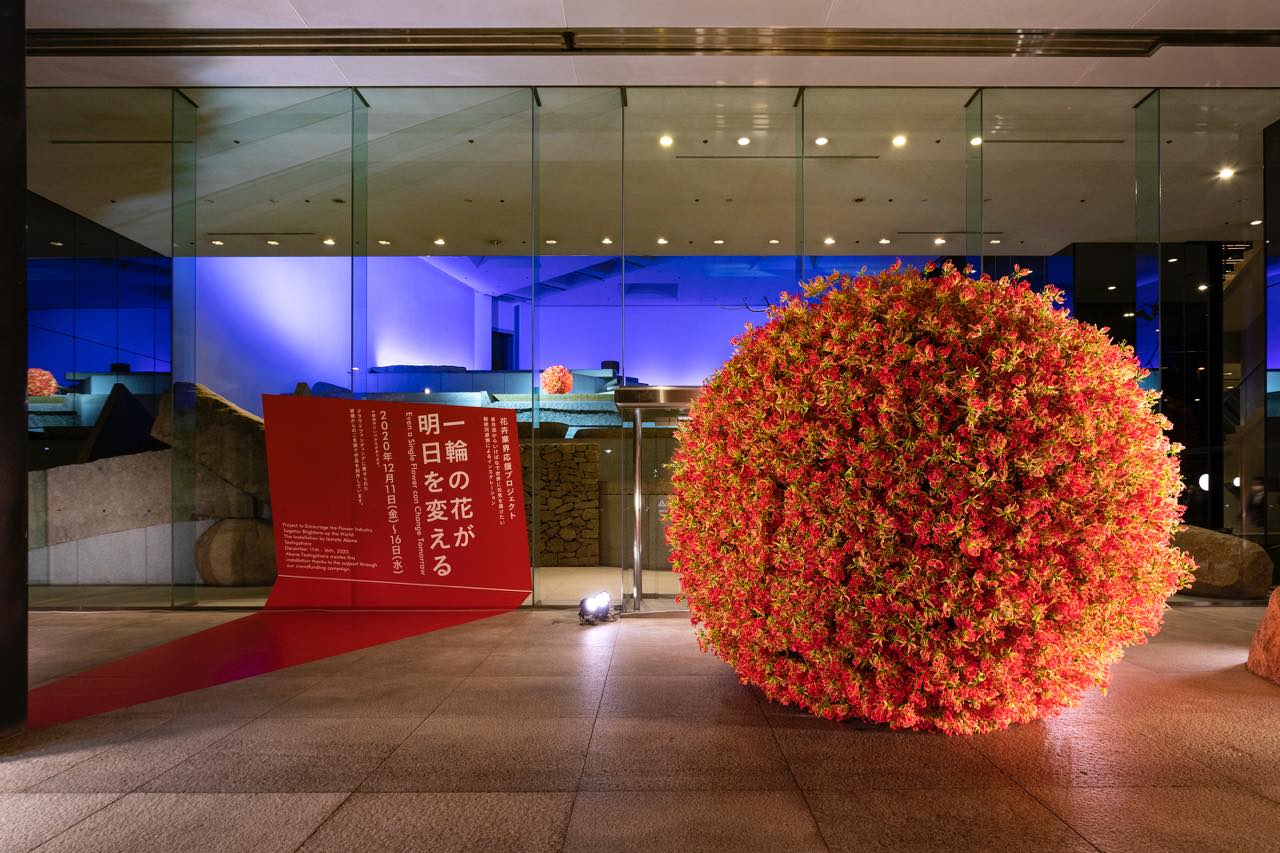 [Project to Encourage the Flower Industry] Even a Single Flower can Change Tomorrow
(2020)

In order to support the flower industry, which has been seriously impacted by the coronavirus pandemic, Iemoto Akane created a huge spherical installation using 5000 "Southern Wind" glory lilies grown in Misato, Kochi City, Kochi Prefecture using funds raised through crowdfunding, which achieved its goal and far exceeded the target amount.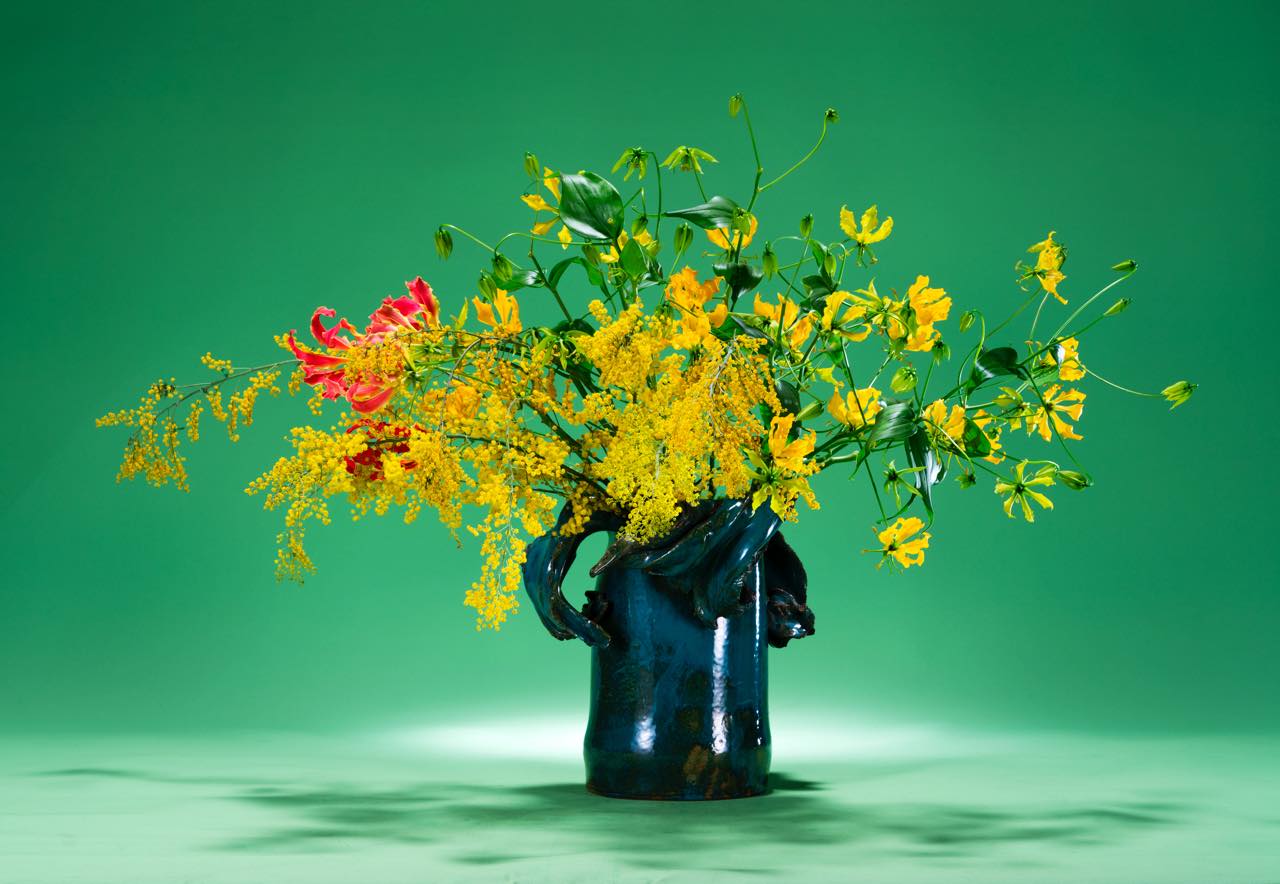 Materials: Mimosa, Glory lily
Vessel: Ceramic vase (Hiroshi Teshigahara)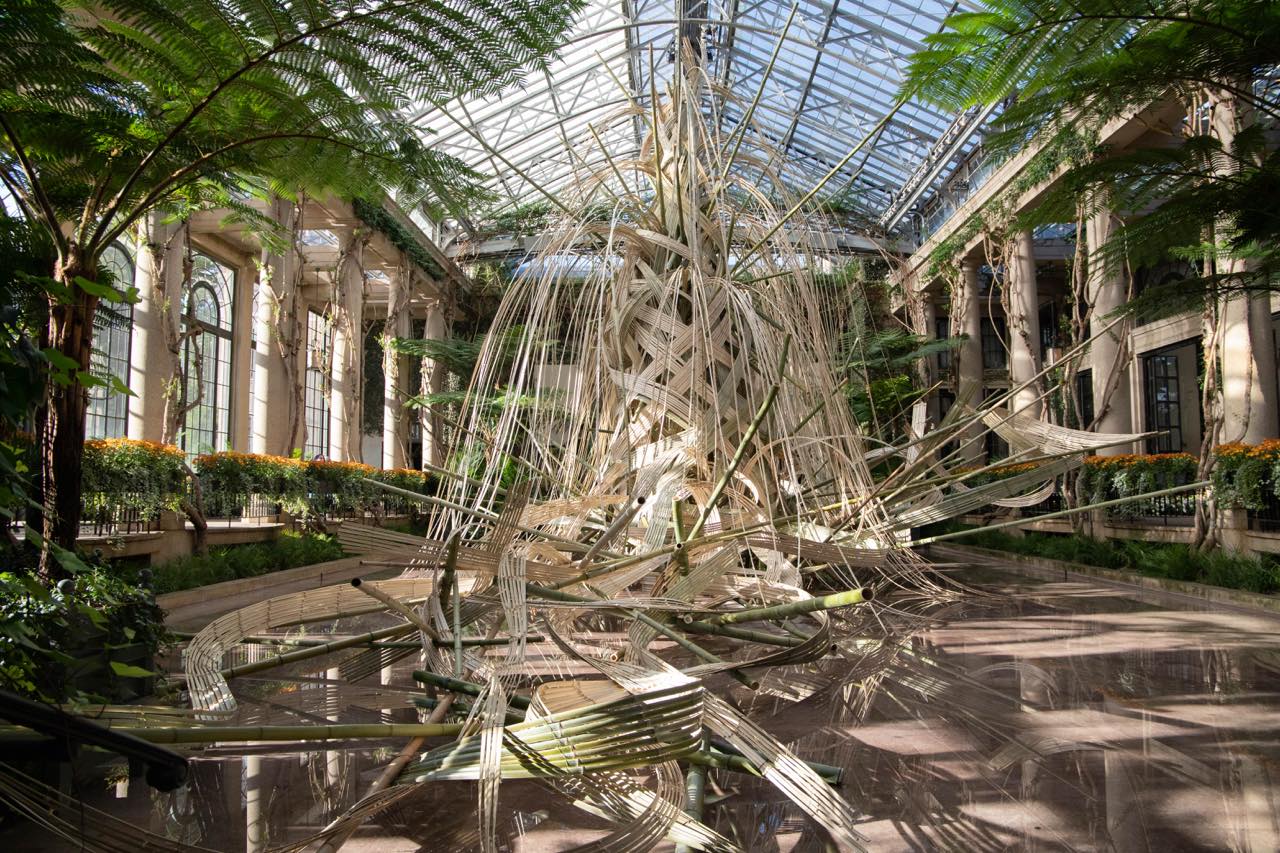 Installation Display at Longwood Gardens
(2019)

Longwood Gardens, situated in the suburbs of Philadelphia, USA, is known as one of the most beautiful gardens in the world. This work, entitled Kodo (pulsation), had a total length of about 8 m (26 ft.), making it one of the Iemoto's largest ever works. The Iemoto says, "I expressed the birth of unknown life with intricate bamboo swells." People who witnessed the work praised it for its graceful and dynamic expression. Sogetsu Atelier and Longwood staff along with local Sogetsu branch members worked together to support the production which took two weeks to complete.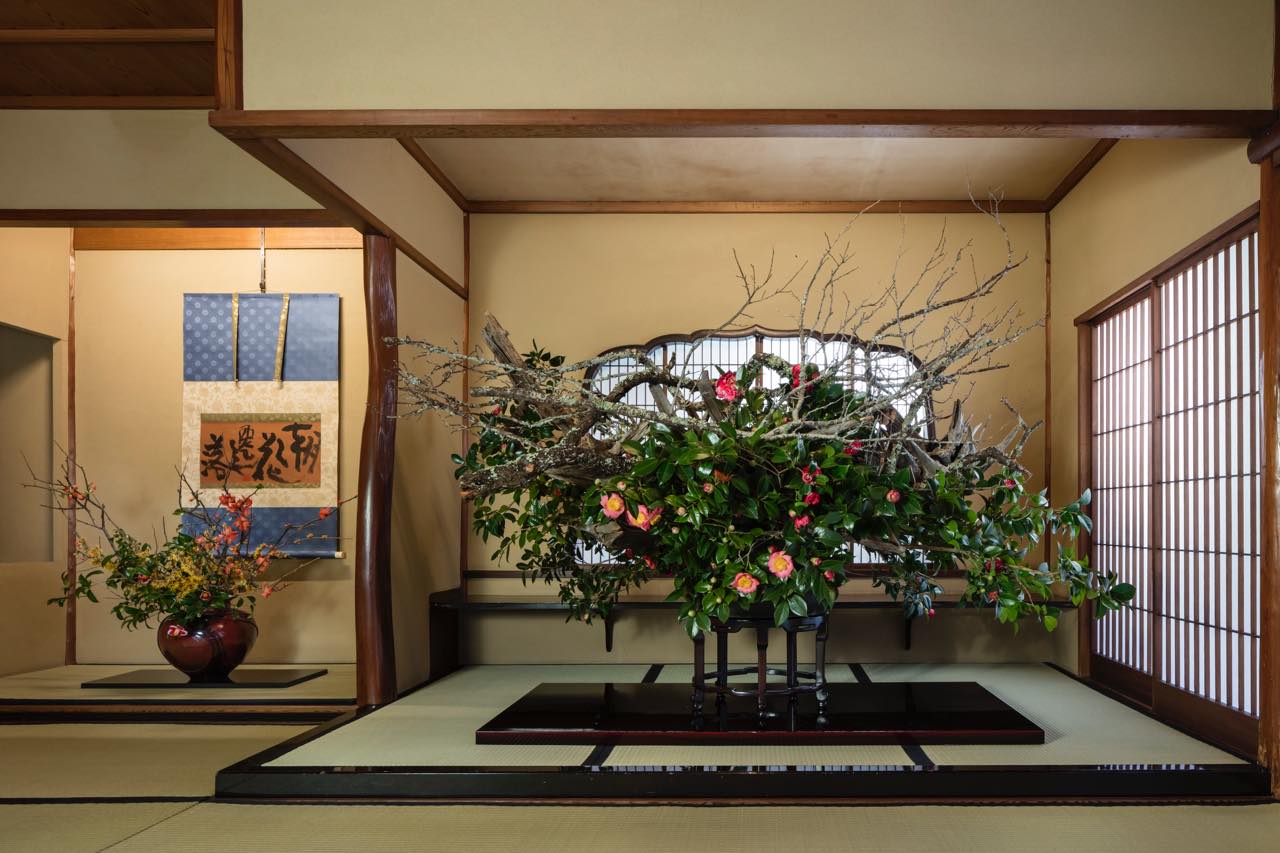 Museum Collection Exhibition "Paintings Created as Sets" Special Event: Akane Teshigahara "Enjoying the Spirit of Camellia in the Tea Room inspired by One Hundred Camellias"
(2020/Nezu Museum, Tokyo)

As a special event held in conjunction with the Museum Collection Exhibition "Paintings Created as Sets" inspired by Hyakuchin-zu or One Hundred Camellias (said to be painted by Kano Sanraku) displayed annually, the Iemoto created several works using camellia in the tea houses "Kōnintei" and "Bujian" in the garden.

Kōnintei / Shoin
Materials: Camellia (Manzairaku, Daikagura, Yabutsubaki), Japanese apricot with moss, Driftwood
Vessel: Bronze vase