Classes at the Headquarters
Our Measures to be Taken to Prevent COVID-19 from Spreading
We have taken all possible measures to avoid the "Three Cs" (Closed spaces, Crowded places, and Close- proximity settings) and to prevent infection before welcoming you to the class. If you are not feeling well, please refrain from attending the class. We also ask that you please wear a mask and gargle and wash your hands when you visit. We ask for your understanding and cooperation so that everyone can spend their time with peace of mind.
Should you have any questions, please contact overseas affairs department:
overseas@sogetsu.or.jp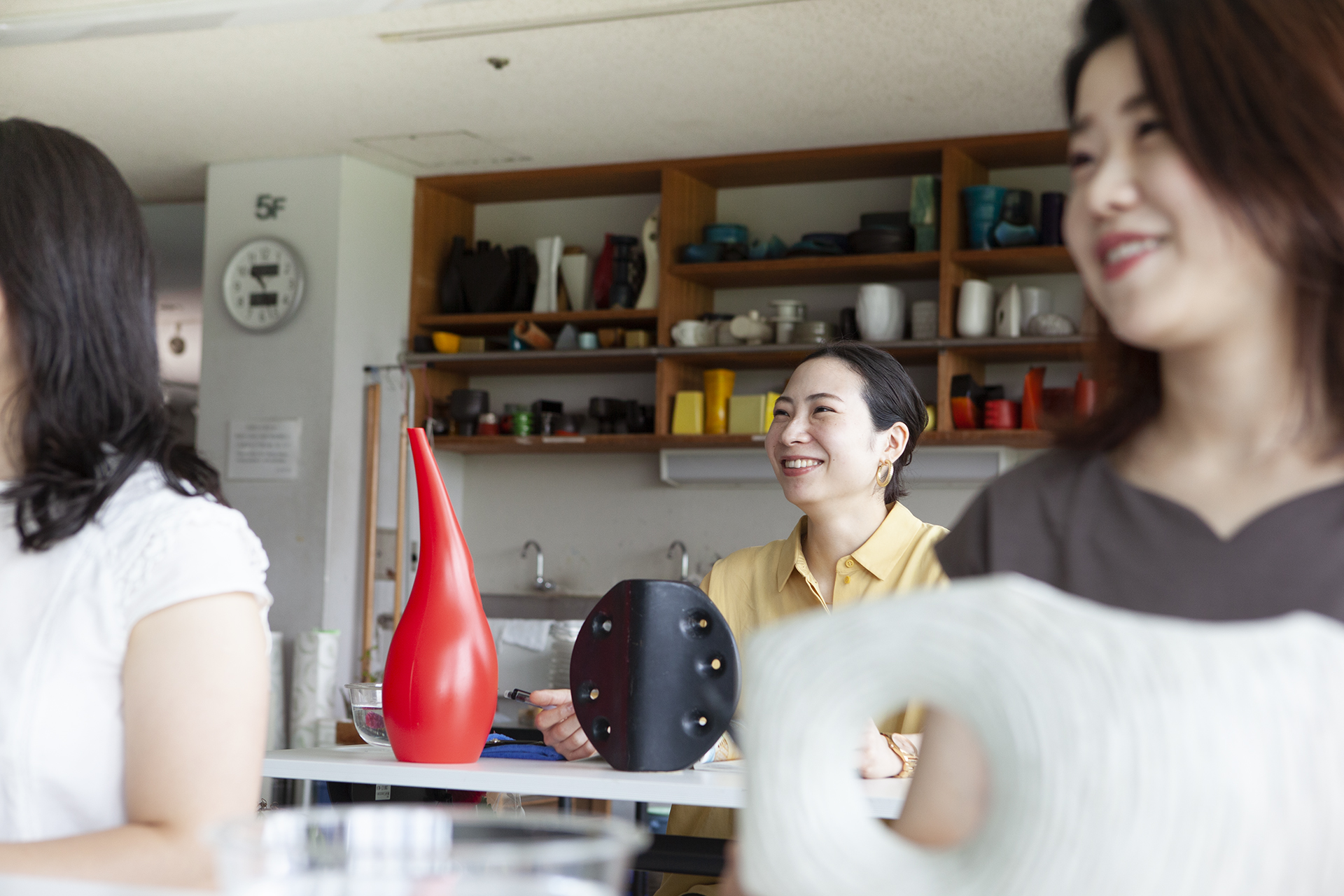 Study Sogetsu Ikebana at the Headquarters
Here at the Sogetsu Headquarters in Tokyo, and Sogetsu Wes, Kyoto, we offer Sogetsu ikebana classes available for all levels of learners.
Why not visit and experience the world of Sogetsu Ikebana ?
Please make an appointment in advance.
Please refer to each classroom page for applications and inquiries.
Tokyo
Venue:Sogetsu Kaikan
2-21, Akasaka 7-chome,Minato-ku, Tokyo 107-8505
Classes
Sogetsu WEST, Kyoto
Venue:Sogetsu WEST
Hotel Emion 1F
20-4 Sujakudounokuchi-cho, Shimogyo-ku, Kyoto, Kyoto 600-8842
Classes
For all levels of ikebana learners
The highest class for Sogetsu Teachers' Association members