Classes at the Headquarters
【Important Notice】All classes are cancelled
We regret to announce that the Sogetsu HQ calls off all classes at Sogetsu Kaikan (until 10th May) and Osaka HQ (until 7th May) to prevent further spread of COVID-19 in Japan.
For the whole-year pre-booked classes, make-up classes are planned after re-opening.
The schedule will be informed later.
We sincerely apologize for the inconvenience caused and appreciate your kind understanding.
Should you have any questions, please contact overseas affairs department:
overseas@sogetsu.co.jp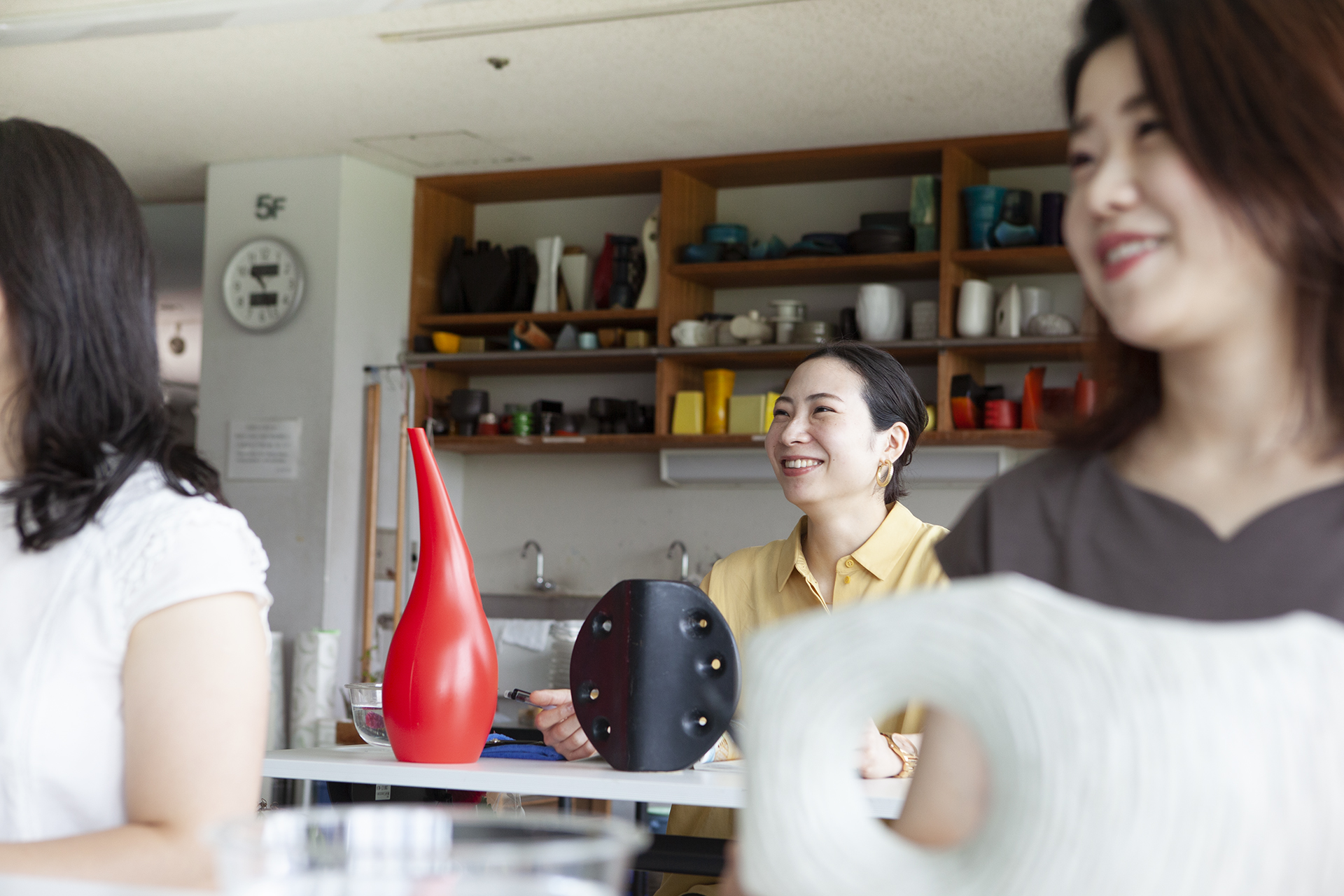 Study Sogetsu Ikebana at the Headquarters
Here at the Sogetsu Headquarters in Tokyo, Japan, there are several ikebana classes available for all levels of ikebana learners and in Osaka, too.
We welcome visits and trial lessons.
Please make an appointment in advance.
Please refer to each classroom page for applications and inquiries.
Tokyo
Venue:Sogetsu Kaikan
2-21, Akasaka 7-chome,Minato-ku, Tokyo 107-8505
Classes
To all levels of ikebana learners
The highest class for Sogetsu Teachers' Association members
For male students
For children
For non-Japanese speakers
For travelers
Osaka
Venue:Sogetsu School Osaka
15-6F, Osaka Eki Mae 4th Building
600, 11-4, Umeda 1-chome, Kita-ku, Osaka-city, Osaka 530-0001
Classes
For all levels of ikebana learners
The highest class for Sogetsu Teachers' Association members