You can see seasonal Ikebana works, a large one and a small one.
In addition, there are permanent exhibitions of art works selected from the Sogetsu collection, such as the objects made by former Iemotos, framed pictures, hanging scrolls, and a bronze bust of Sofu Teshigahara by Tadayoshi Sato.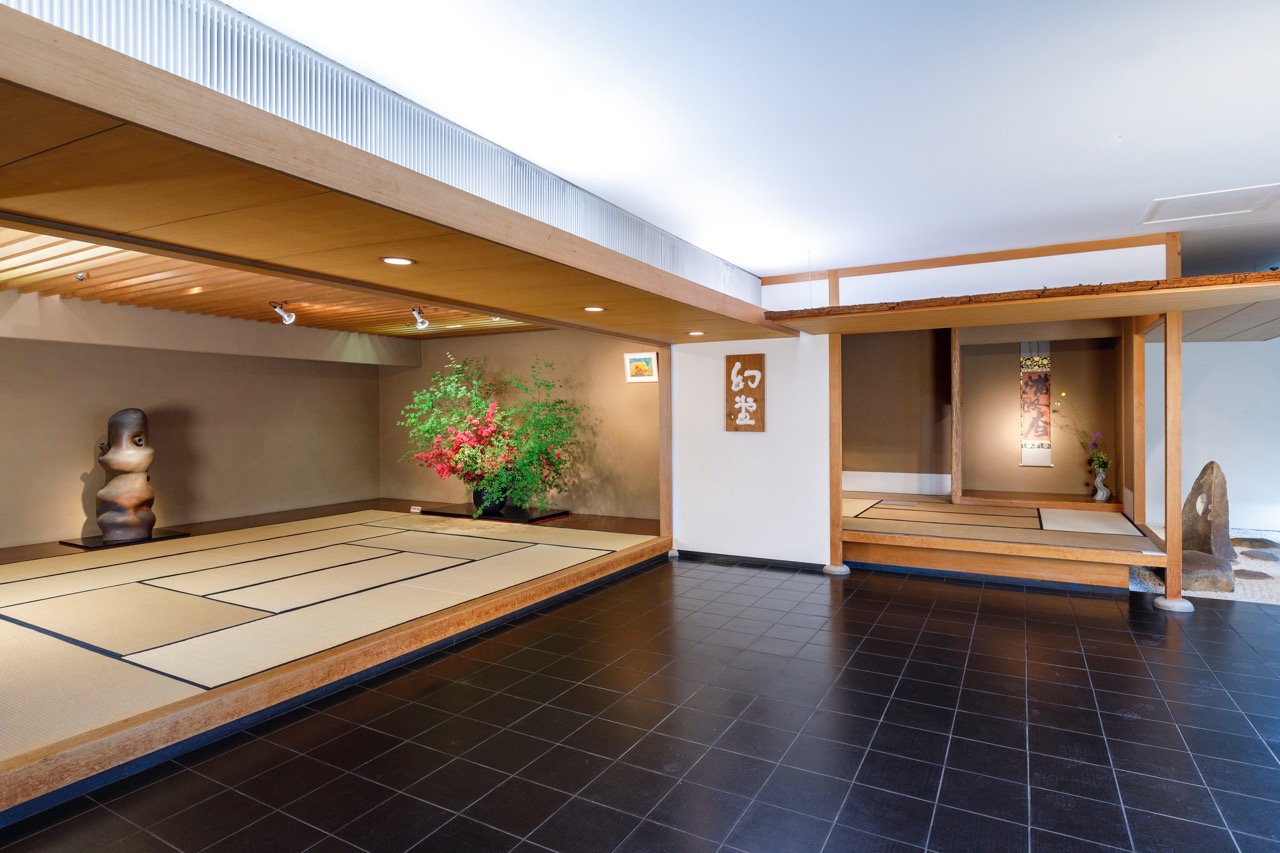 The Japanese Room is open for public viewing except when it is closed for an event. Please contact us to check.
Opening dates and hours: 9:30-17:30 on Mondays through Fridays, closed on Saturdays, Sundays, and holidays
General Affairs Department, Sogetsu Foundation
TEL: 03-3408-1154
E-mail:somu@sogetsu.or.jp