Sofu Teshigahara(The 1st Iemoto 1900~1979)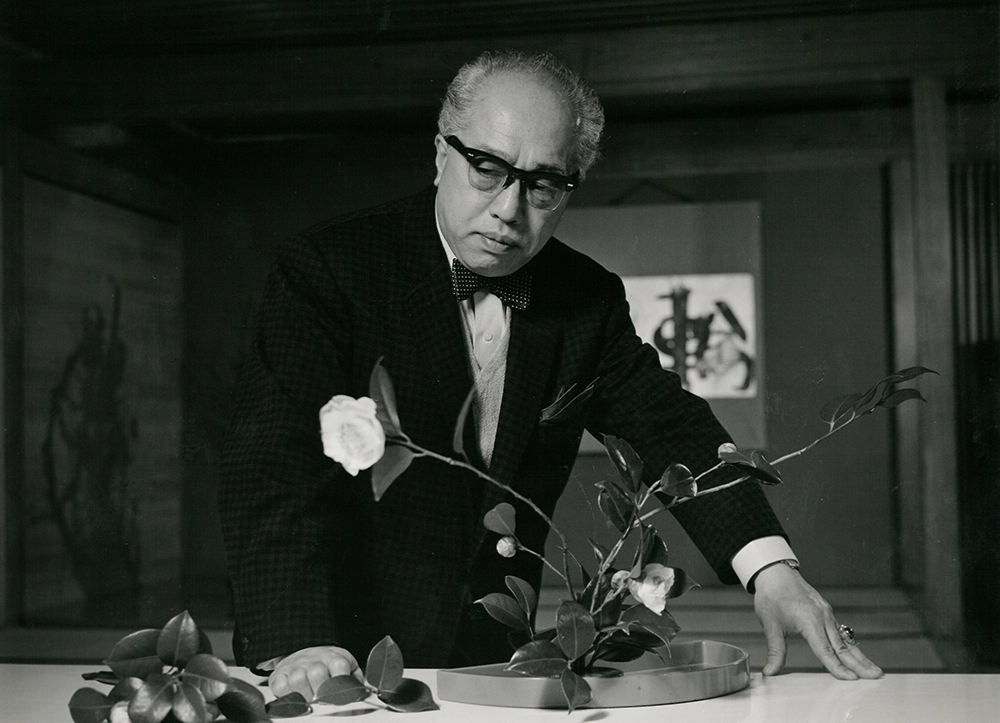 Sofu, the first son of an ikebana artist Wafu Teshigahara, was born in 1900 and started to take lessons in Ikebana from childhood. Gradually, his outstanding talent became apparent and drew peoples' attention. However, he began to question the traditions of Ikebana in which people could not express their originality, so in 1927 he broke away from his father to found Sogetsu School of Ikebana.
In 1928 Sofu held the first Sogetsu exhibition at Senbikiya in Ginza and his light modern style of Ikebana was so well received that he became the instructor in Ikebana lessons on NHK radio. The exhibitions that soon followed on the first one and the radio broadcasting made Sogetsu well known.
During World War II, Ikebana activities were limited, but he opened "Sofu Teshigahara and Houn Ohara, Two-Man Exhibition" in 1945 and resumed activity post-war. Between 1950 and 1970, he did mounted exhibitions and demonstrations all over Europe and the U.S. In 1960 he received the Order of Arts and Letters, and in 1961 the Legion of Honor from the French government, and in 1962 the Minister of Education Awards for Art from Japan. In addition to Ikebana, he continued to create various sculptures, drawings and works of calligraphy until his death in 1979.
In 2001, a large retrospective exhibition of his works was held at the Setagaya Art Museum for the centennial anniversary of his birth. Interest in his achievements has continued to increase.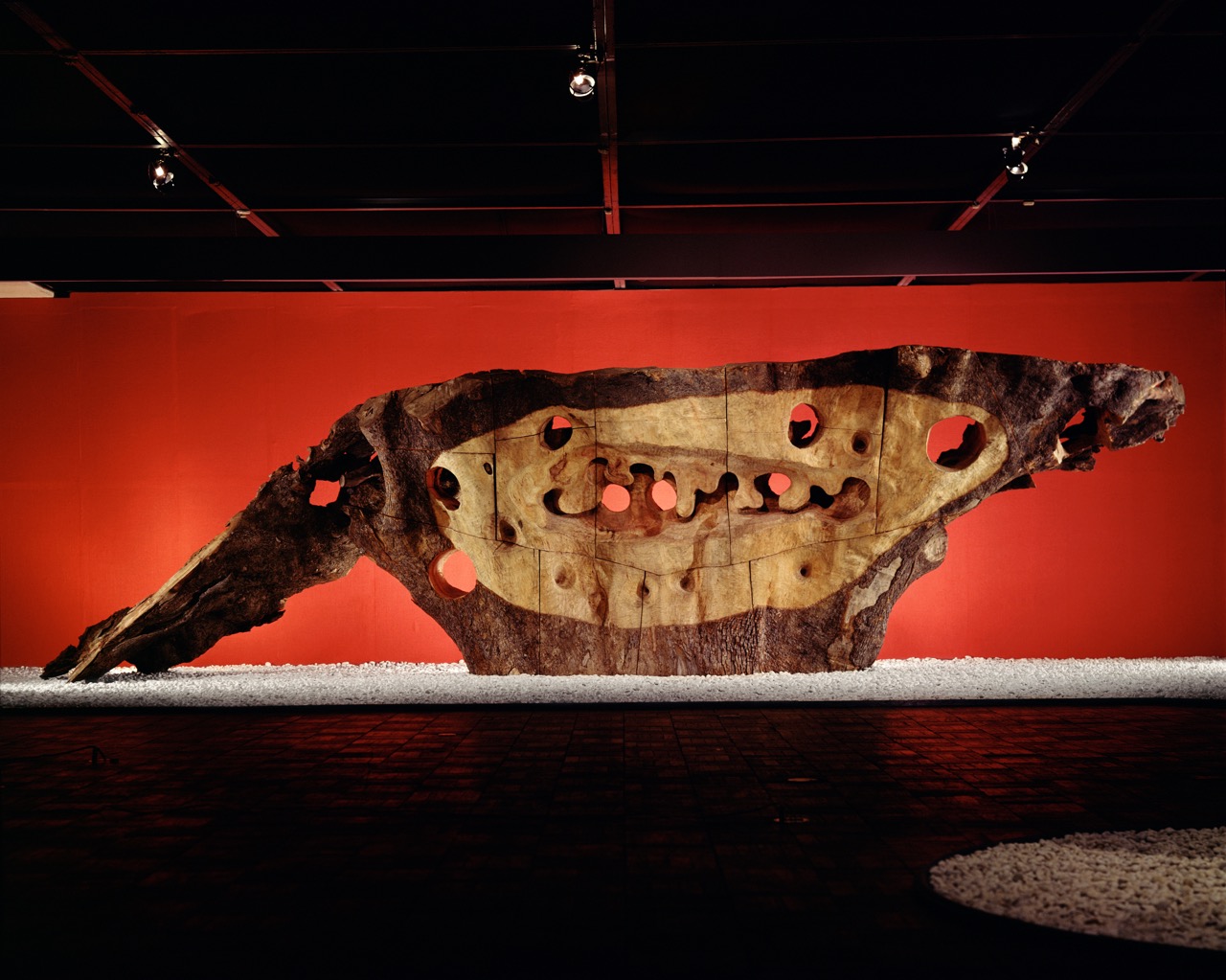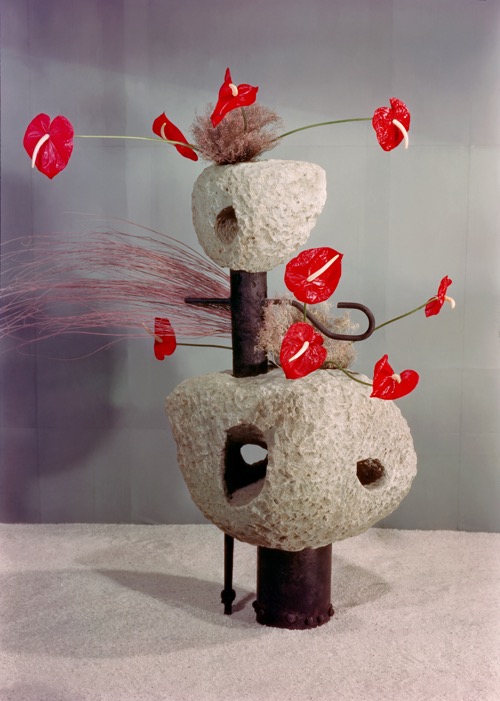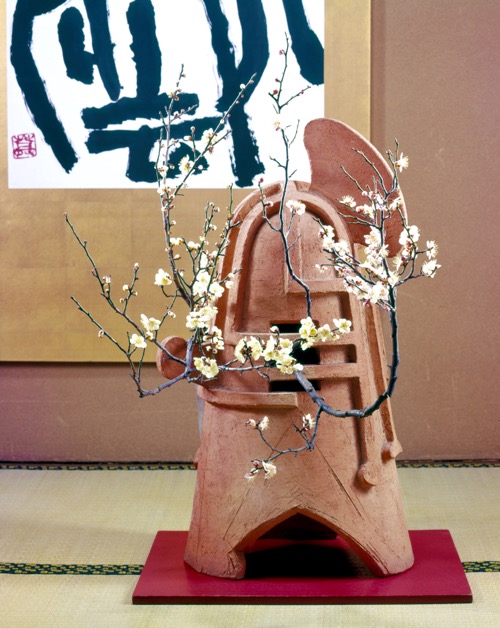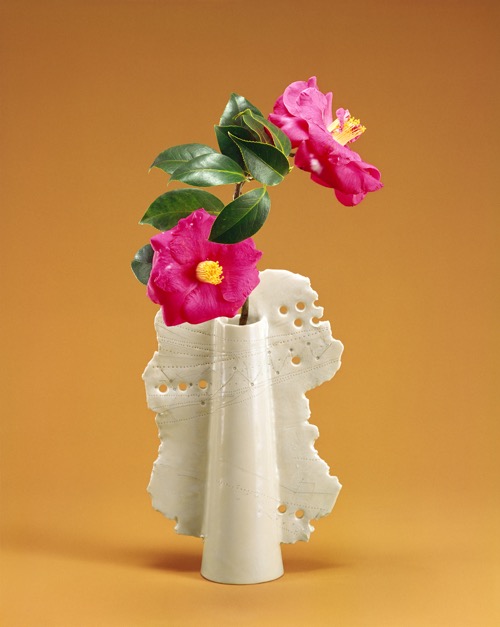 The introductions for Sofu, Kasumi and Hiroshi who were Iemotos (Headmasters) of Sogetsu School founded in 1927.