【Media Coverage】Iemoto was featured in the Spring-Summer 2021 edition of the "KATEIGAHO INTERNATIONAL Japan EDITION"!
"KATEIGAHO INTERNATIONAL Japan EDITION" is a regular edition that introduces Japanese culture to the world from a Japanese perspective. This time, titled "Inside Japan's West," will focus on western Japan, and the special feature, "Japan's Secret Kingdom of Flowers," will explore the attractive flowers produced in Kochi Prefecture.

This topic opens with a giant sphere installation in the front of Sogetus Kaikan. The Iemoto Akane Teshigahara of Sogetsu School used 5,000 pieces of "Southern Wind" glory lilies from Kochi Prefecture to make this magnificent arrangement which is a part of our "Project to Encourage the Flower Industry- Even a Single Flower Can Change Tomorrow".-

In addition, Iemoto created a work for this feature in the stone garden "Heaven" by Isamu Noguchi, using different flower materials delivered from Kochi Prefecture.

We hope you will enjoy the beautiful images in the large format along with the must-see interview article. Indulge yourself!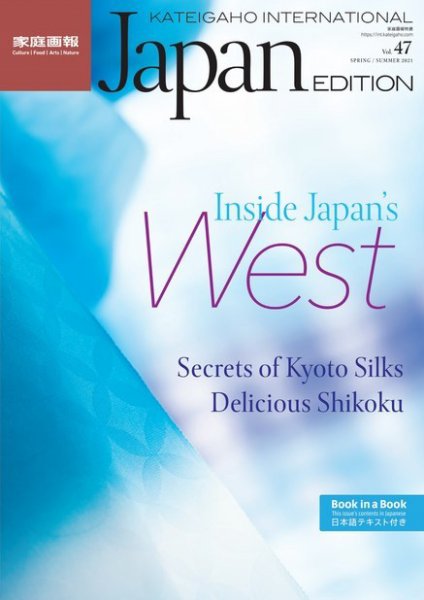 *You can buy this magazine overseas.