Sogetsu Calendar 2022/Sogetsu Pocket Diary 2022 Now on sale!
Sogetsu's original calendars and pocket diarys have been renewed and are now on sale.
Let's feel ikebana closer to your life.
The new calendar is a compact, two-fold type.
The new pocket diary, redesigned based on feedback from the customer survey.
The cover is simpler, with more space for notes.

Sogetsu Calendar 2022(English)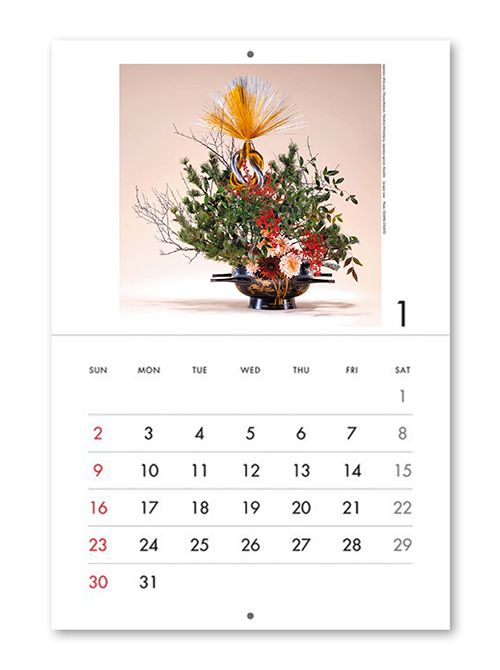 ✓ 16 ikebana works by the Iemoto
✓ Two-fold type
✓ Schedule writing style
✓ With a case
This calendar is full of the Iemoto's works. It includes a piece of her ikebana created for each month as well as four bonus works on additional pages. Since it is folded in half, you can save the photographs of all of her works.
It is made of non-glossy high quality paper to blend in easily with your room, and has space for writing. This calendar is not only beautiful, but  practical, and will color your time in the room .
It comes with a case to make it a perfect gift.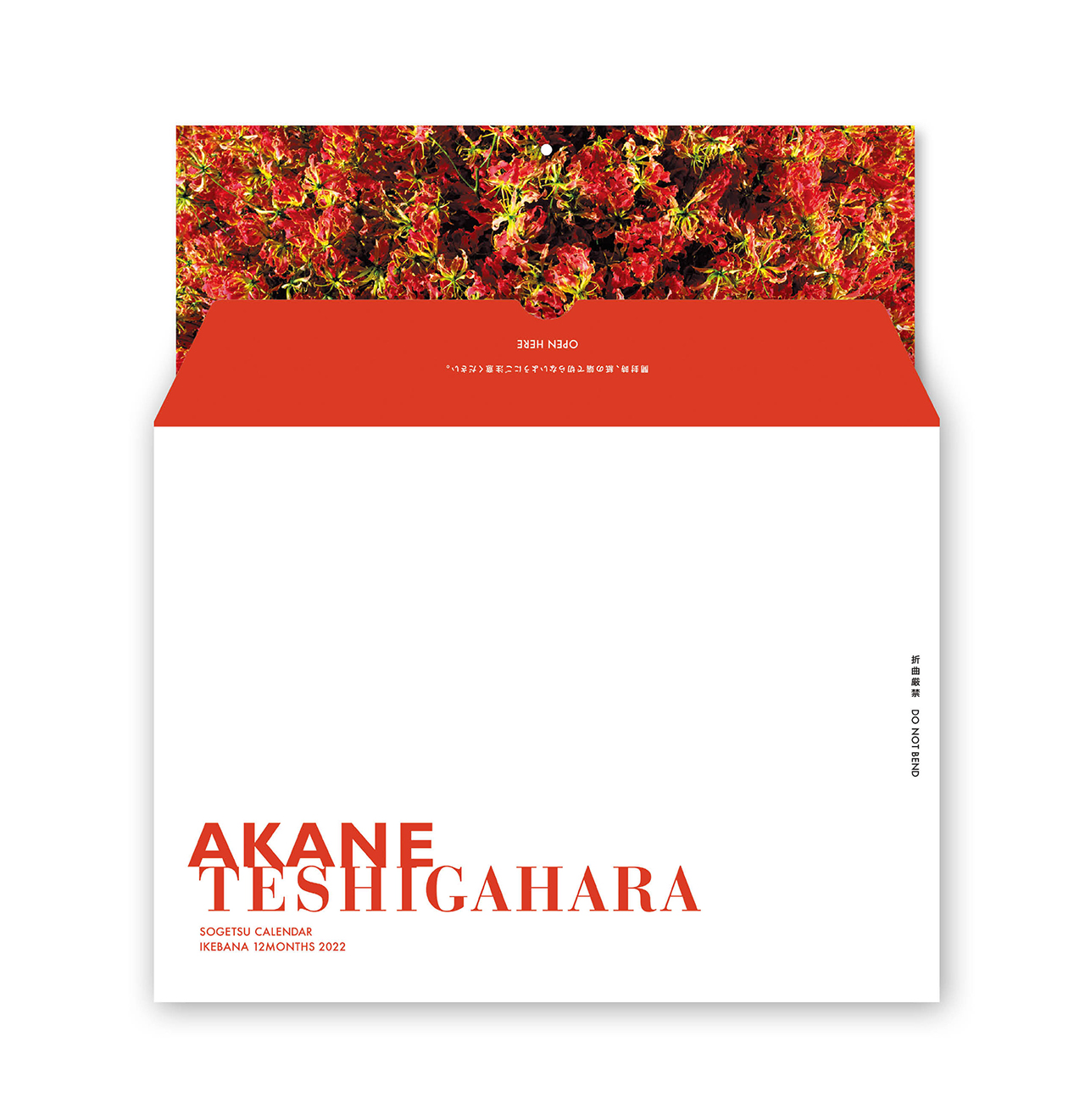 Details: 12months wall calendar
Size: Calendar/476×322mm
Case/245×338mm
32 pages including the cover
Price: 1,719Yen
Item No.:B2222
Sogetsu Pocket Diary 2022(Japanese)
Export Price:1,182Yen
Text in Japanese
Size:(W/H)95mm/165mm
Item No.:B3222
How to order
You can place an order at the Sogetsu Shuppan counter.
This item is also available at the Sogetsu Shuppan section in Shop Flora on the 4th floor of the Sogetsu Kaikan.
For information on mail-order, please refer to "Purchase via Mail-Order" in the Shop page.
Sogetsu Shuppan
TEL (Toll-free number):0120-087-202
FAX:03-5770-5607
E-mail:shuppan@sogetsu.or.jp
Due to the impact of the COVID-19 pandemic, there are restrictions on delivery from Japan to the following countries.
Stop accepting both air and sea mail (as of October 21, 2021)
Bahrain, Chile, Jamaica, and Paraguay
*We are very sorry, but we are unable to accept any orders from these countries.
Stop accepting airmail (as of October 21, 2021)
Brazil, India, Israel, Italy, Romania, Russia, and U. A. E.
*If you request shipment by sea, please contact us by sending an email to shuppan@sogetsu.or.jp.
Due to the busy season at the end of the year and New Year holidays, it may take longer than usual to deliver your order. Thank you for your understanding.