Sogetsu Calendar 2023 & Sogetsu Pocket Diary 2023 Now on sale!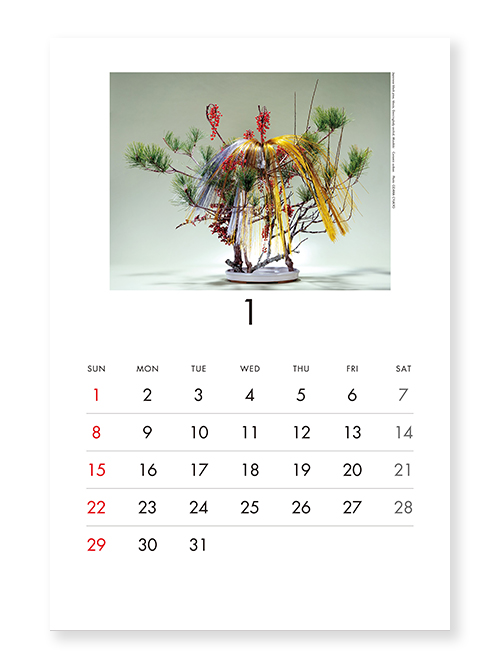 Bring ikebana closer to you. The calendar is a compact, two-fold type. Sogetsu Techo 2023 is also looking good!
Welcome the New Year with the Sogetsu Calendar!
It comes with a case to make it easy to give as a gift.
This calendar is full of the Iemoto's works. Since it is folded in half, you can save the photographs of all of her works. It is made of non-glossy high quality paper to blend in easily with your room, and has space for writing. This calendar is not only relaxing, but also practical, and will make the time you spend in the room more comfortable.
✓ 13 ikebana works by the Iemoto
✓ Two-fold type 
✓ Schedule writing style
✓ With a case
tem No.B2223(Text in English)
Size(Calendar):476×322mm
Size(Case):245×338mm
28 pages including the cover
Sogetsu Pocket Diary 2023
The layout makes it easy to grasp the schedule for the entire month.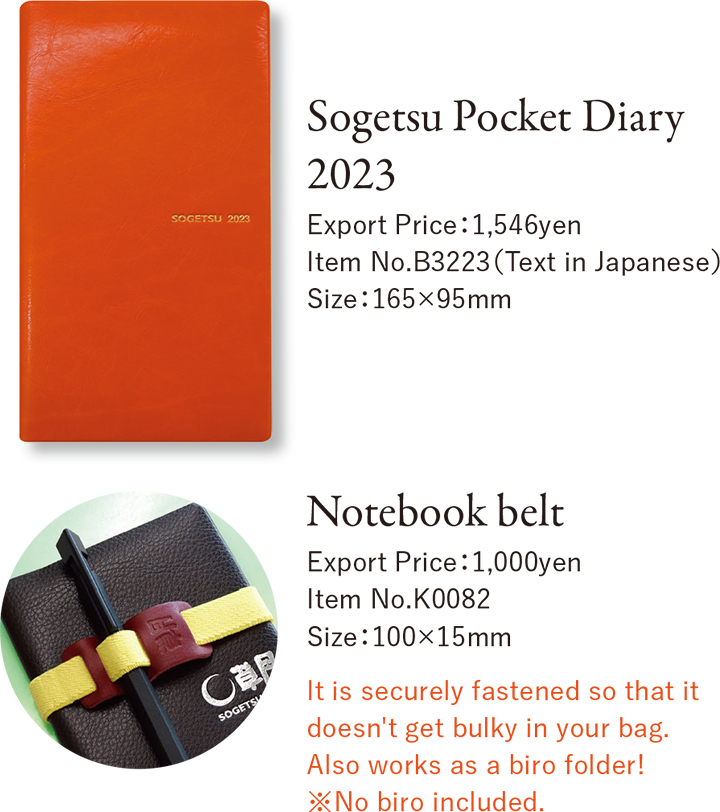 Specifications: Softcover
Size: 165×95mm
Item No.B3223(Text in Japanese)
How to order
You can place an order or apply for a subscription at the Shop Flora counter on the 4th floor of the Sogetsu Kaikan or through a certified Sogetsu teacher.
This magazine is also available at the Shop Flora on the 4th floor of the Sogetsu Kaikan.
For information on mail-order, please use the order form.
Shop Flora
FAX:03-5770-5607
E-mail:shuppan@sogetsu.or.jp