Special Issue "Kasumi Teshigahara" go on sale on February 1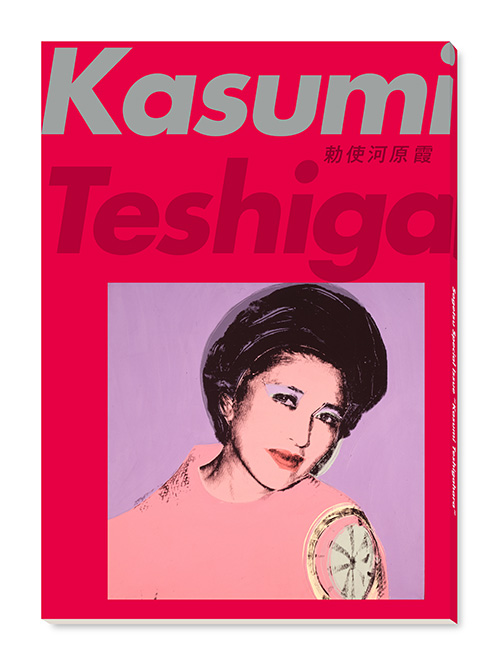 The year 2022 marked the 90th anniversary of Kasumi Teshigahara's birth. Although Kasumi was not featured as much as her father Sofu or brother Hiroshi, she is still very popular, and the Fall 2016 issue of the quarterly magazine Sogetsu focusing on her sold out immediately, and we have received many requests for a re-release. We are pleased to present a much-awaited special issue of Kasumi's work and way of life in its entirety. Please take a look at Kasumi's life as if you were flipping through an album.
Quarterly Magazine Sogetsu Special Issue "Second Iemoto Kasumi Teshigahara"
Price:3,000 Yen
Softcover:136 pages
Language:Japanese
Dimensions:(W/H)210㎜/297㎜
Date of Issue:Feb/1/2023
Item No.:D2080
A timeless edition that explores the charms of the muse of the ikebana world
Kasumi Teshigahara, born as the eldest daughter of Sofu Teshigahara, the founder of Sogetsu, was the second Iemoto, who attracted attention both for her beauty and abundant talent. Her delicate, bold, brilliant, and innovative creations brought new beauty to Sogetsu.
Although she was expected to do even better, she passed away at the young age of 47.
Like a flower that has fallen, but still retains its image, the beautiful world of Kasumi, who is still praised as the muse of the ikebana world, is presented in this magazine.
A number of her works that have not lost their appeal even to this day
The magazine contains her 70 ikebana pieces, including Miniature Ikebana, which is synonymous with Kasumi, as well as seasonal flowers and sculptural works. Her abilities to create and generate ideas are the very spirit of Sogetsu. Please enjoy her works, which maintain their charm even now.
Original works by Kasumi Teshigahara
Miniature Ikebana
Butterfly
the four seasons
The joy of Creation
Flower of Life

Kasumi's Album
The History of Kasumi in Photographs
How to order
You can place an order or apply for a subscription at the Shop counter on the 4th floor of the Sogetsu Kaikan or through a certified Sogetsu teacher.
This magazine is also available at the Shop on the 4th floor of the Sogetsu Kaikan.
For information on mail-order, please use the order form.
Shop
FAX:03-5770-5607
E-mail:shuppan@sogetsu.or.jp