Fireworks designed by Sogetsu will illuminate the night sky!
Omagari Fireworks Festival
Omagari Hanabi Venue
19 Oct 2019 [Sat]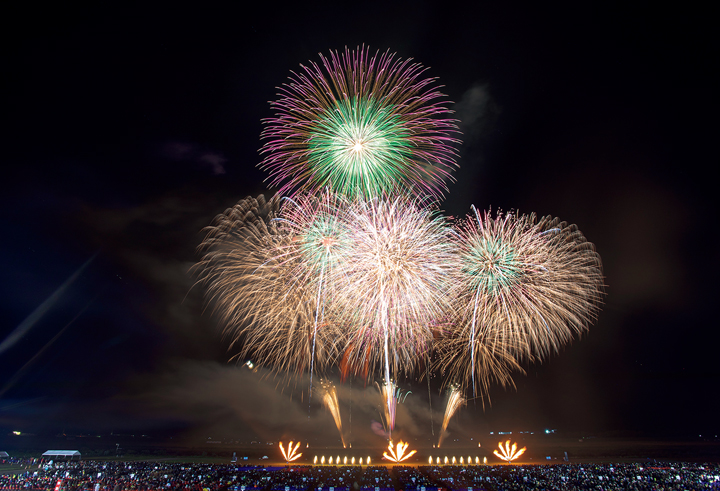 Inviting all people—disabled or abled—to enjoy fireworks
"Inviting disabled people to enjoy fireworks" is an event promoted by the Japan HANABI Association.
The project started two years ago with the hope of creating a society that is both physically and mentally barrier-free.
Collaboration with Sogetsu takes place at two venues this year.
Fireworks designed by Sogetsu will be set off at the fireworks festivals in Setagaya and Omagari!
An ikebana workshop will also be held for children with disabilities.
We hope you'll make it out to one of the festivals!

Venue

Omagari Hanabi Venue
Fee

Free
Date

October 19 (Sat.), 2019
Time

6:00pm〜7:15pm
Address

Omono Riverside, Omagari, Daisen-shi, Akita
Website
Contact

Sogetsu Foundation
General Affairs Department
TEL:+81-3-3408-1154
FAX:+81-3-3405-4947
E-mail:somu@sogetsu.or.jp