Ikebana Video Festival - Let's Celebrate the Iemoto's Kanreki (60th Birthday)!

"Ikebana Video Festival" Video Posting Period
Sogetsu Monozukuri Instagram account(@sogetsu_mono)
01 Jun 2020 [mon] - 26 Jul 2020 [sun]
The Sogetsu Monozukuri(Craftsmanship) Shop will hold a special lottery to celebrate Iemoto Akane Teshigahara's Kanreki, 60th birthday.
We welcome your posting of the video which we see the process of your creating Ikebana ,using an Iron container.
You are entitled to join the grand raffle draw to be held on Saturday, August 1st.
The winner will get one of the masterly  iron containers  created at Sogetsu Atelier.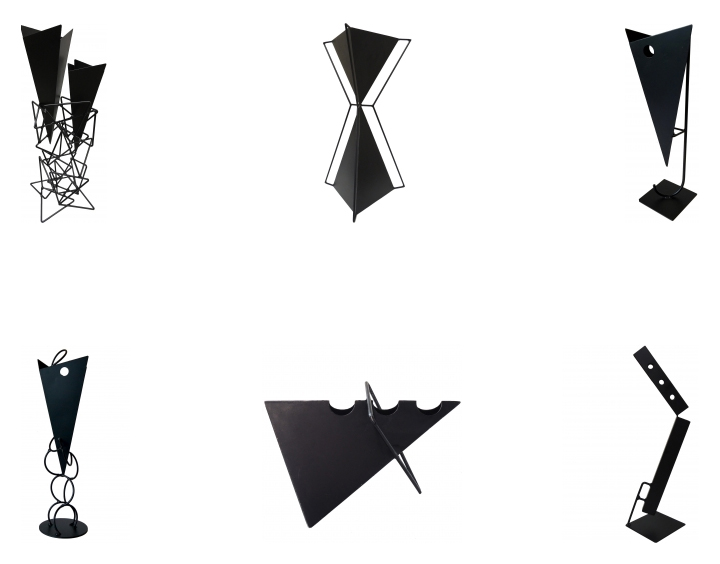 Message from the Sogetsu Monozukuri(Craftsmanship) Shop
Why not record your ikebana making and share it with Sogetsu friends to celebrate Iemoto Akane's 60th birthday?
It is always fun to try something new or find  a unique and personal way of creation among other ikebanists.
Let's join in this and win an iron vase!
Posting Rules
Posting period: June 1st (Mon.) to July 26th (Sun.), 2020, Japan time
Use your smartphone's camera to capture an ikebana demonstration or presentation.
Be sure to use a Sogetsu original iron vase.
The video should be within 30 seconds(approx.) .
Add a congratulatory message to Iemoto Akane.
Post your video to Instagram with the following hashtag:
#akane60ikebana
*The raffle draw will be held using Instagram account names. Please be careful when you enter your personal information if you don't want it to be disclosed at Raffle.

1. Create your Instagram account and follow Sogetsu
Install the Instagram app on your smartphone.
Create your account on Instagram using your own user name and password.
Follow the Sogetsu Monozukuri Shop(@sogetsu_mono).
2. Shooting your video
Any format is fine—either record it by yourself or ask someone else to shoot it. Editing is OK too.
Do not forget to use an iron vase and to add a congratulatory message to the Iemoto at the end.
3. Post your video
Post the video on your own Instagram account. Please don't forget to write a caption and add the hashtag (#akane60ikebana) !
#akane60ikebana
*The raffle draw will be held using Instagram account names. If you do not wish to disclose your personal information on social media, be careful not to enter your name, address, telephone number and others when posting your video.
[Preliminary Announcement] Grand Raffle Draw August 1st
The winners of the iron vases will be chosen by a lottery from those  videos with the hashtag(#akane60ikebana)on Instagram.
We will stream xx the live raffle event via Instagram on Saturday, August 1st.
Iemoto Akane Teshigahara herself will join the event! (We will keep you posted about the details.)
〈Instagram Live Broadcasting Location〉
Sogetsu Monozukuri Shop(@sogetsu_mono)
Date

01 Jun 2020 [mon] - 26 Jul 2020 [sun]
Contact

Sogetsu Monozukuri Shop
E-mail:k-keiri@sogetsu.com
Posting period

June 1st (Mon.) to July 26th (Sun.), 2020, Japan time