English ZOOM Online Lesson by Master Instructor of the Sogetsu HQ for Overseas STA members
English ZOOM Online Lesson by Master Instructor of the Sogetsu HQ for Overseas STA members
Online video communication application "ZOOM"
24 Oct 2020 [Sat]
Our Zoom online lesson in this July was well-received by the participants from around the world. In response to your request, we have decided to hold an online lesson by the Master Instructor of the HQ again, using the the online video communication application "Zoom." This time, the evening class will be held for the members in Europe who had difficulties in taking the previous lessons due to the time difference. We look forward to your participation.
Please check your Internet Connection before applying
✓ Make sure you can receive / send E-mails.
✓ Install the the online video communication application "ZOOM" on your PC / mobile / iPad.
✓ Wi-Fi connection is recommended as an online lesson uses a lot of data.
Eligibility:STA members who live in overseas, speak English, and fully paid the membership due for 2020
Date and Time: Saturday, October 24, 2020
①3:00pm – (JST*)  ② 5:30pm – (JST*)  *Japan Standard Time
(Approximately 60 to 90 minutes for each session)
Capacity*:About 10 persons per lesson
*If we received more applications than expected, we will select the participants by lottery.
Fee:4,500 yen (tax included, please prepare flower materials and containers by yourself)
Payment method:Credit card (Paypal)
Instructor: Ms. Koka Fukushima (Master Instructor of the Sogetsu HQ)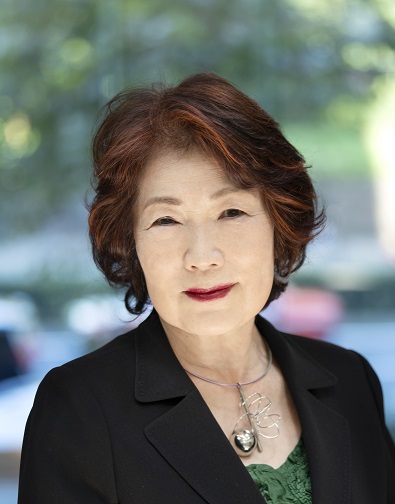 Class & Application details:
Please log into the STA members site (either in English or Japanese) and see related page in the "News" section.