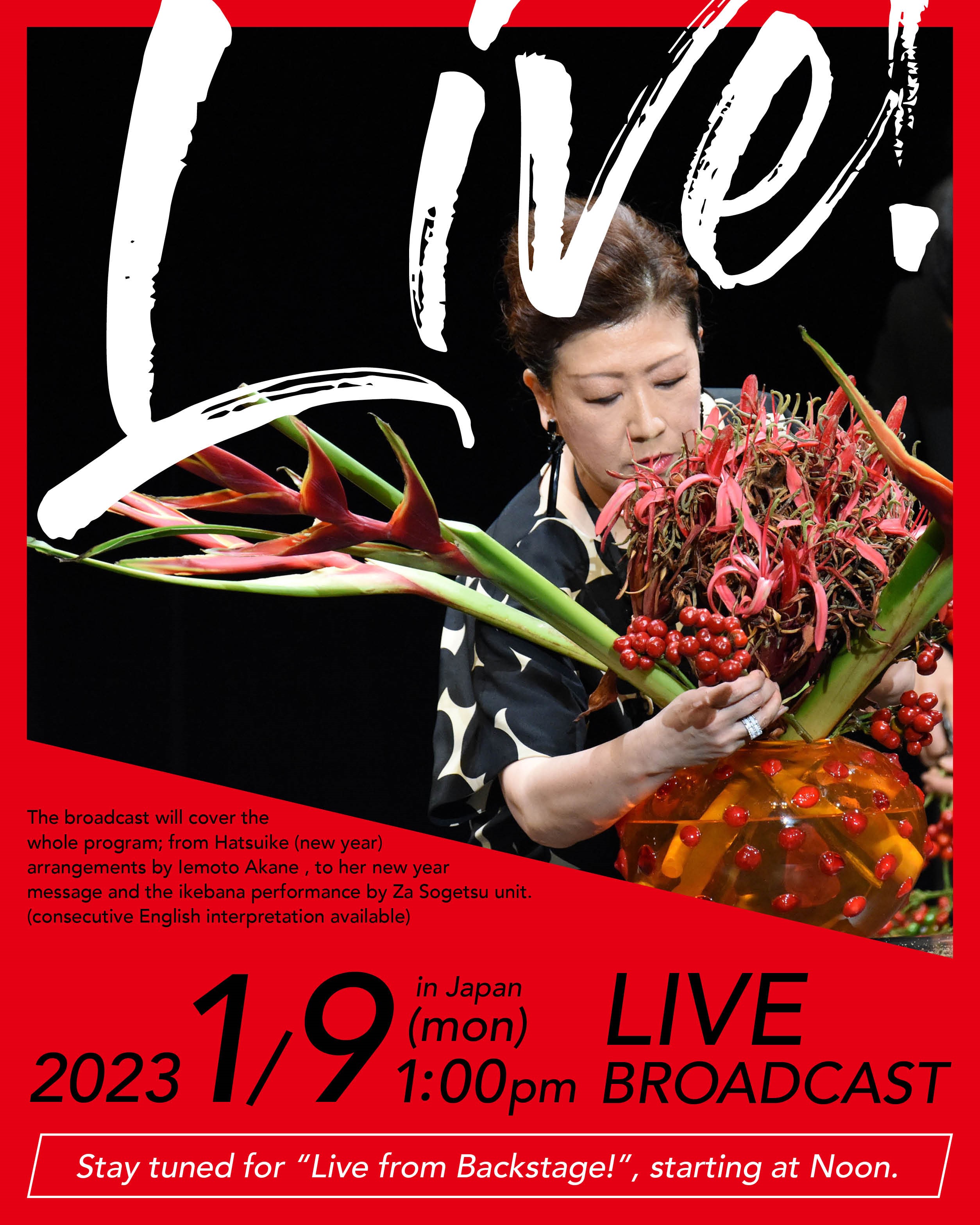 Online Live Streaming of "New Year's Celebration with Iemoto Akane"
Live broadcast of Sogetsu New Year Party
online live broadcast
09 Jan 2023 [mon]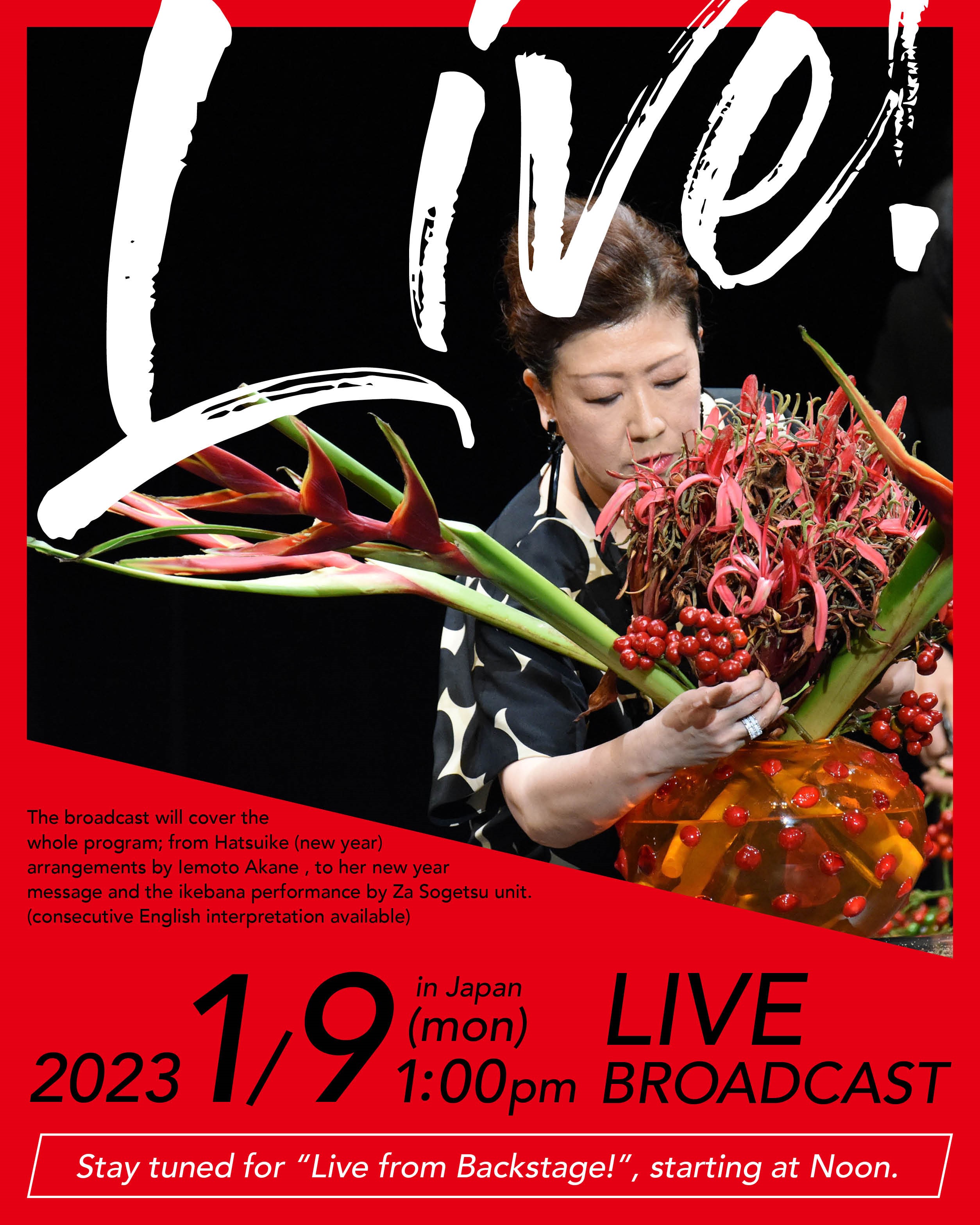 Join "Sogetsu New Year Celebration with Iemoto Akane" via live broadcast!
The Sogetsu New Year party will be broadcast live on 9 January 2023 from Sogetsu hall for the first time.( consecutive English interpretation available.)
The broadcast will cover the whole program; from Hatsuike (new year) arrangements by Iemoto Akane , to her new year message and the ikebana performance by Za Sogetsu unit.
In addition to this, you can enjoy the special program "Live from Backstage!" which gives a rare glimpse of behind-the-scenes excitement.
Connect with Sogetsu members from all over Japan and the world! The special raffle for the online viewers offers wonderful prizes.
Date: 9 January (JST)
12:00 Noon 〜"Live from Backstage!" start. Stay tuned for live relay from backstage just before the party.
1: 00 pm〜3:00pm Live from New Year Celebration Party from Sogetsu Hall (JST)
Launch your ikebana year 2023 with Iemoto and Sogetsu friends around the world.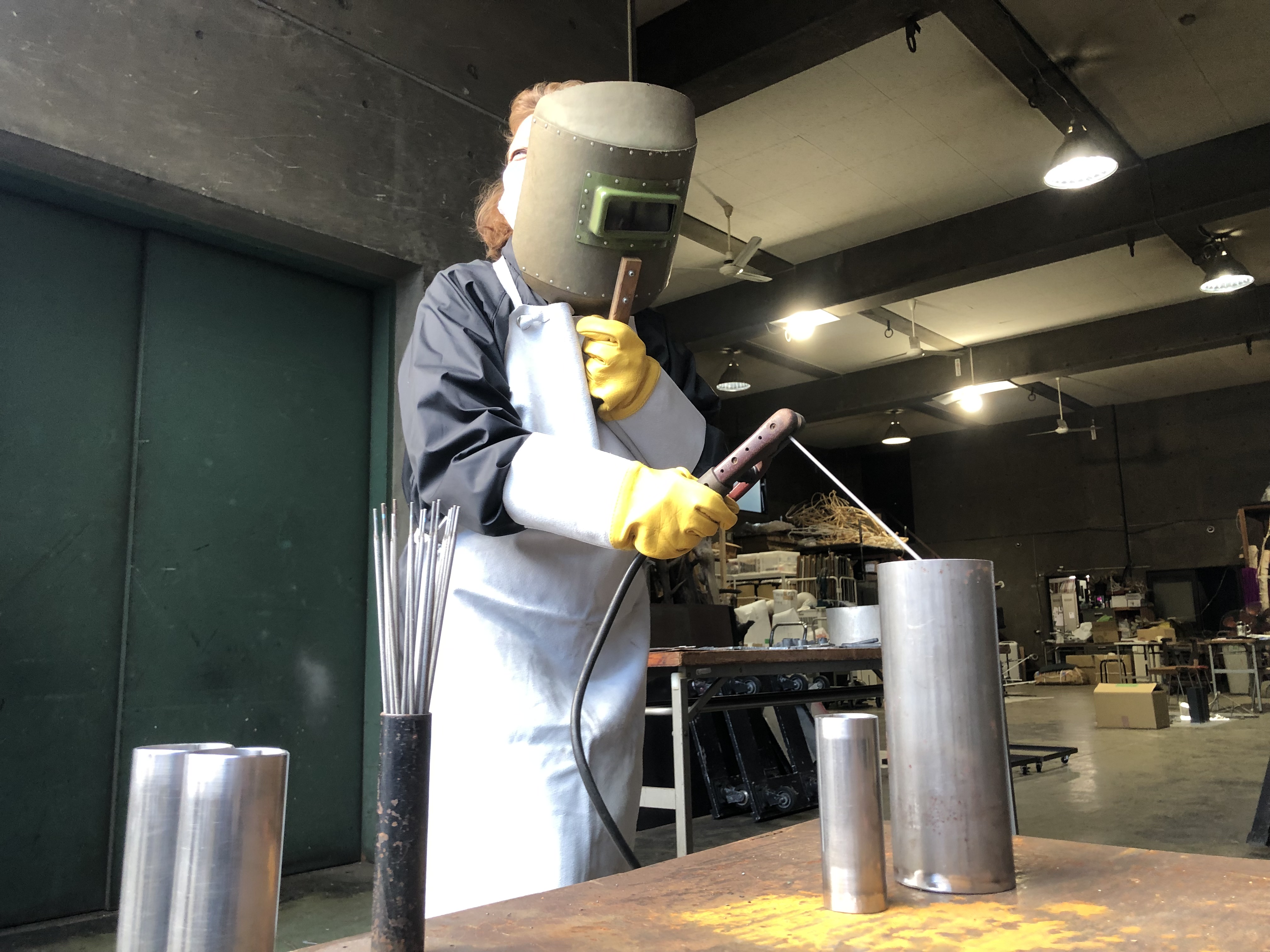 Iemoto Akane is currently working hard to create an iron vase, which is a prize of the raffles for online viewers.
Registration by branch and study group
Registration fee: 3,000 yen (per person) *Please pay for all members at the same time.
Please fill out "Application Form by Branch / Study Group" with (1) the name of the branch or SG, (2) the names of the participants, and fill out the attached Application Form (payment form).
Then send the forms to the Overseas Affairs Department (overseas@sogetsu.or.jp).
Deadline for group registration: December 9 (Fri.), 2022
The live recording is available on demand streaming until 28 Feb.