The 10th AT Award Exhibition will be held.
The 10th AT Award Exhibition
Sogetsu Plaza
08 Jul 2022 [fri] - 09 Jul 2022 [Sat]
The AT Award was established in 2002 to commemorate the succession of Iemoto Akane Teshigahara and was named after Iemoto Akane's initials.
The Iemoto selects the winners from among those who have studied at the Sogetsu kaikan and the Sogetsu WEST Teachers' Workshop through a final selection process.
This time will feature the winners of the 17th and 18th Iemoto Iemoto Selection Committees.
Please look forward to it.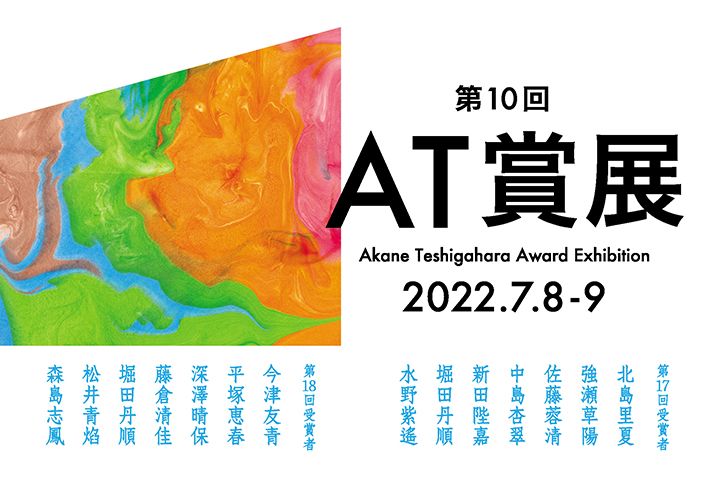 Winners
The 17th award winners
Satoka Kitajima, Soyo Kowase, Yosei Sato, Kyosui Nakajima, Norika Nitta, Tanjun Horita, Shiyo Mizuno
The 18th award winners
Yusei Imazu, Keishun Hiratsuka, Seiho Fukasawa, Seika Fujikura, Tanjun Horita, Seien Matsui, Shiho Morishima
Venue

Sogetsu Plaza
Fee

Free
Date

July 8 (Fri.) - July 9 (Sat.), 2022
Time

10:00am - 5:00pm
Address

7-2-21 Akasaka, Minato-ku, Tokyo
Contact

Course Administration Department
E-mail:kyoshitsu@sogetsu.or.jp