Ikebana exhibition to celebrate early summer
Sogetsu Ikebana Exhibition "Using vase made by me" Flower Sonata
Lounge, 2F Sogetsu Kaikan
07 Jun 2023 [wed] - 22 Jun 2023 [thu]
We will hold a refreshing early summer Sogetsu Ikebana Exhibition, featuring "Using vase made by me" .
We look forward to welcoming you all with renewed spirit.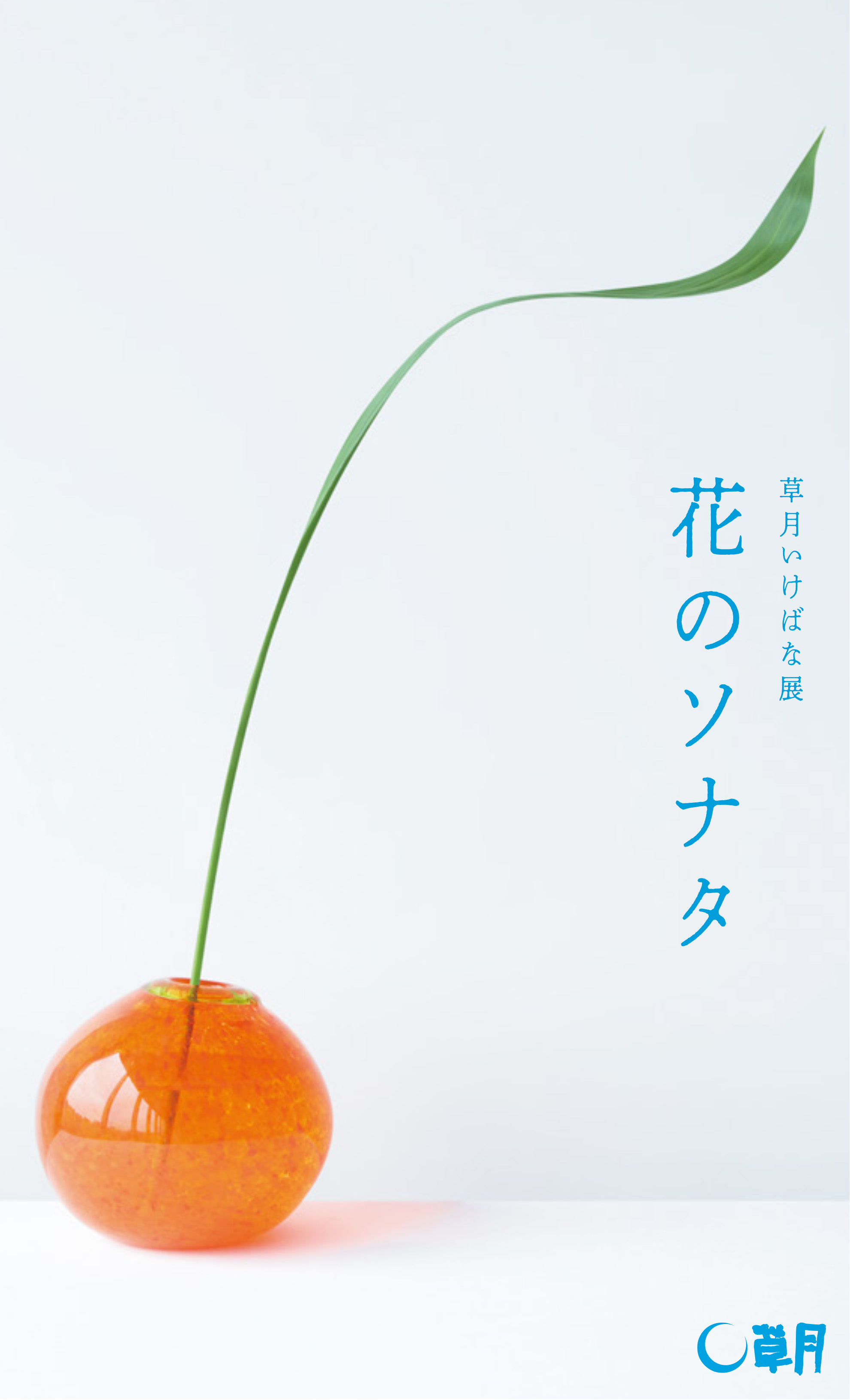 Message from Iemoto Akane Teshigahara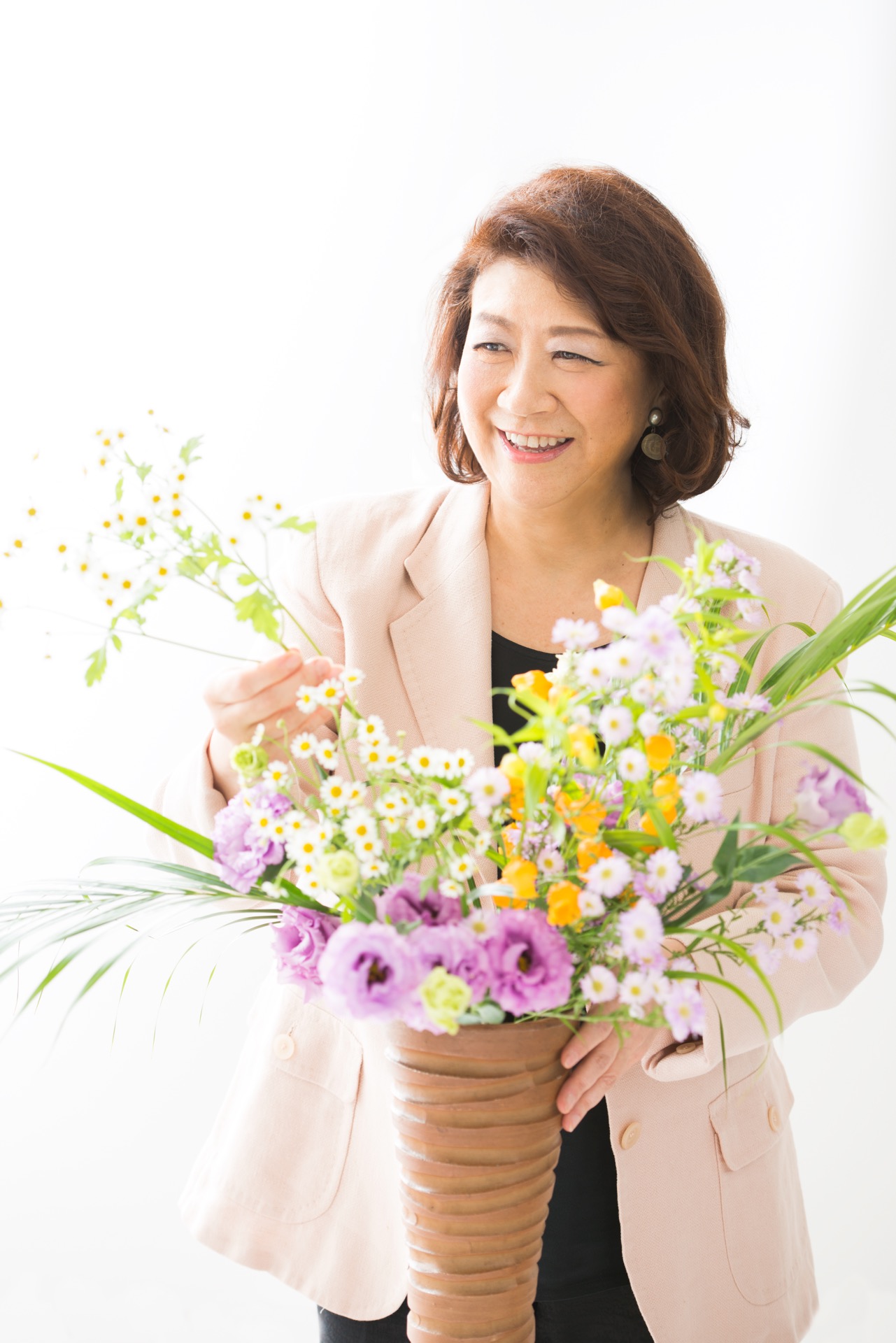 A gift for tomorrow
I am very happy to announce that this year again the early summer Sogetsu exhibition, "flower Sonata", will be held at Sogetsu Kaikan, following the success of last year's "Flower Prelude".
The creative theme of this exhibition is "using vases made by me", one of the characteristics of Sogetsu Ikebana.
We will pursue the new possibilities in ikebana from using a unique vase created by individual free ideas from your own head.
Let's consider the plants then give form to the feelings of our hearts, as if delivering a gift for tomorrow. The one and only expressions created with self-made vases will ring out and speak of dreams and hopes for the future.
I dearly hope that such will be our exhibition.
Akane Teshigahara, Iemoto of Sogetsu School
Event information
Date:June 7th (Wed.) – June 22th (Thu.), 2023 (5 terms, 2 days each term)
*The exhibition will be held intermittently, not run continuously. Please check the schedule before visiting.
Term 1:June 7th (Wed.) & 8th (Thu.)
Term 2:June 10th (Sat.) & 11th (Sun.)
Term 3:June 14th (Wed.) & 15th (Thu.)
Term 4:June 17th (Sat.) & 18th (Sun.)
Term 5:June 21nd (Wed.) & 22rd (Thu.)
Opening hours:10:30am – 7:00pm (Wed.& Sat.)/10:30am – 5:00pm (Thu.&Sun.)
*Last admission is 30 minutes before closing.
Venue:Lounge, Sogetsu Kaikan 2nd floor *subject to change
(Sogetsu Kaikan:7-2-21 Akasaka, Minato-ku, Tokyo 107-8505)
Admission free
[Period for display of the Iemoto's work]
June 7th (Wed.) – 24th (Sat.) *subject to change
Japanese Room (5F Sogetsu Kaikan)
Director:Akane Teshigahara (The 4th Iemoto of Sogetsu School)
Sponsorship:Sogetsu Foundation
Planning and management:Cultural Projects Department, Sogetsu Foundation
*Please note that this Sogetsu Ikebana Exhibition may be postponed or canceled due to natural disasters or other reasons beyond our control.
Date

07 Jun 2023 [wed] - 22 Jun 2023 [thu]