【Demonstration and Workshop 】India-Japan Friendship Programme
New Delhi Branch, India
28 Aug 2019 [wed] - 30 Aug 2019 [fri]
New Delhi Branch invited Ms. Misei ISHIKAWA , Master Instructor of the Headquarters, under sponsorship of Japan Foundation as India-Japan Friendship Program.
For 3 days, she held 3 demonstrations and 2workshops , which were very successful and attracted many attendees.
 28 August/ Lecture- Demonstration-Workshop at the Japan Foundation Auditorium.
There were over 35 participants and most of them had never done Ikebana before. It was an introduction to Japanese culture. Ms Misei Ishikawa explained the basis of Ikebana very well to the attendees and demonstrated the basis upright style and free style,which the participants practiced.
 29 August/ Workshop for New Delhi members
Ms Ishikawa demonstrated how to create Ikebana without a Kenzan. She made 3 arrangements, one using only branches, one with only flowers and one only with leaves. All the attendees, 35 in number, learnt and improved their technique.
 30 August /Demonstration at the Embassy of Japan
The Demonstration at the Embassy of Japan and hosted by HE The Ambassador of Japan and Ms Hiramatsu, was a resounding success. A number of diplomats were invited and nearly 120 people attended the program . Ms Ishikawa made 9 Ikebana and which were most innovative. Later during refreshments, the HE The Ambassador and Ms Hiramatsu interacted with all the guests.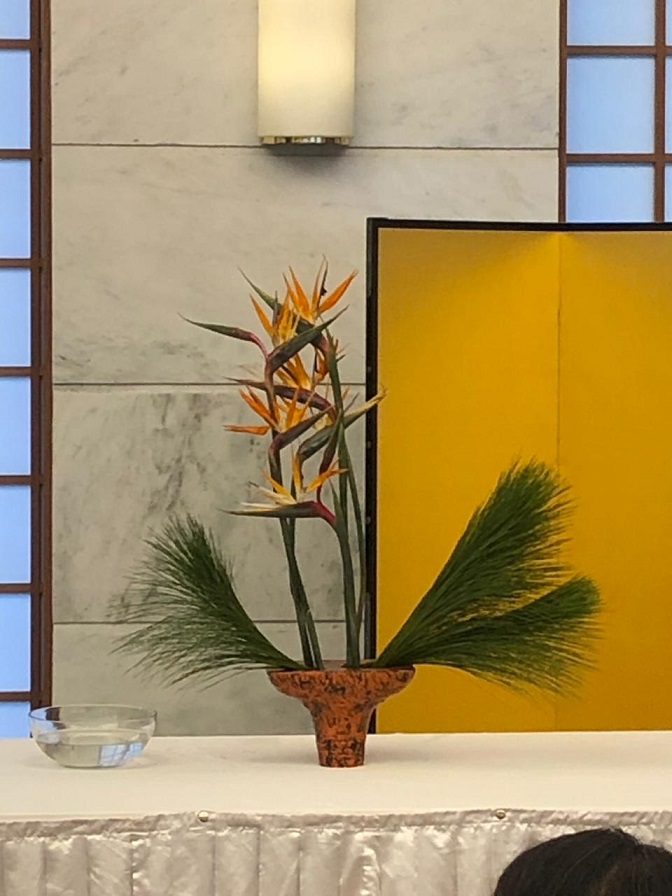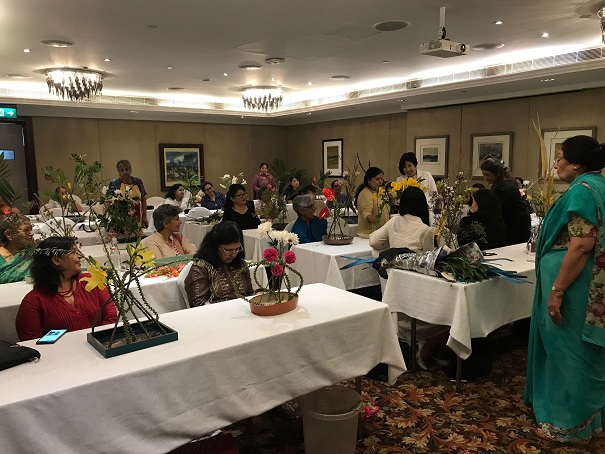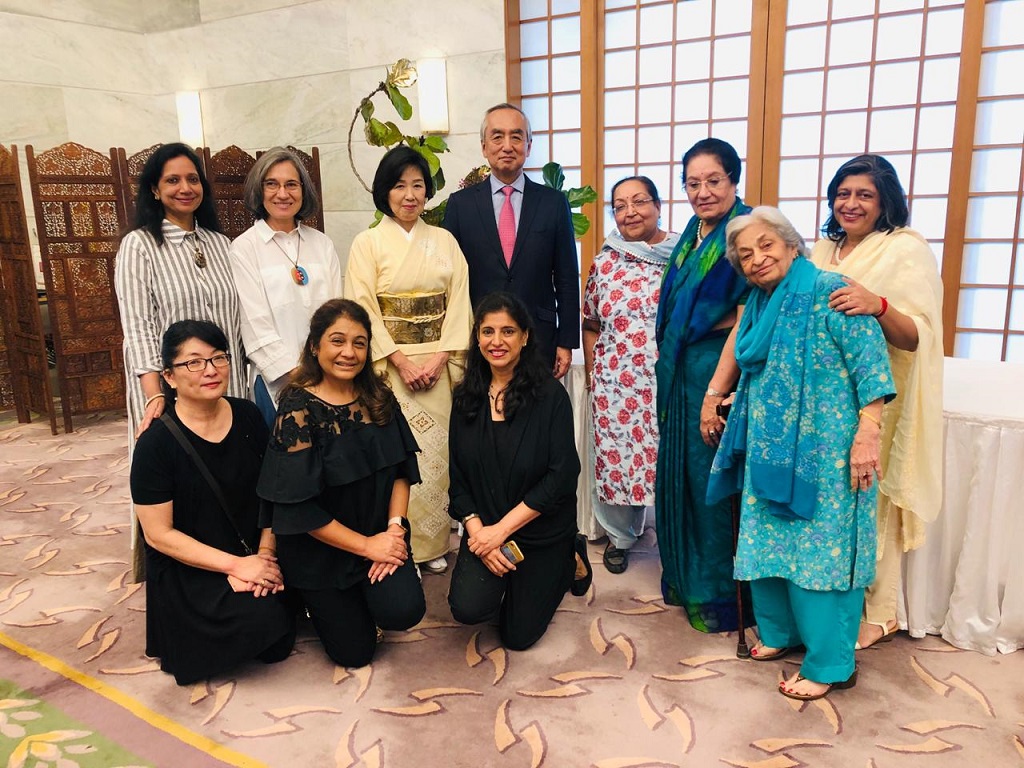 Date

28 Aug 2019 [wed] - 30 Aug 2019 [fri]