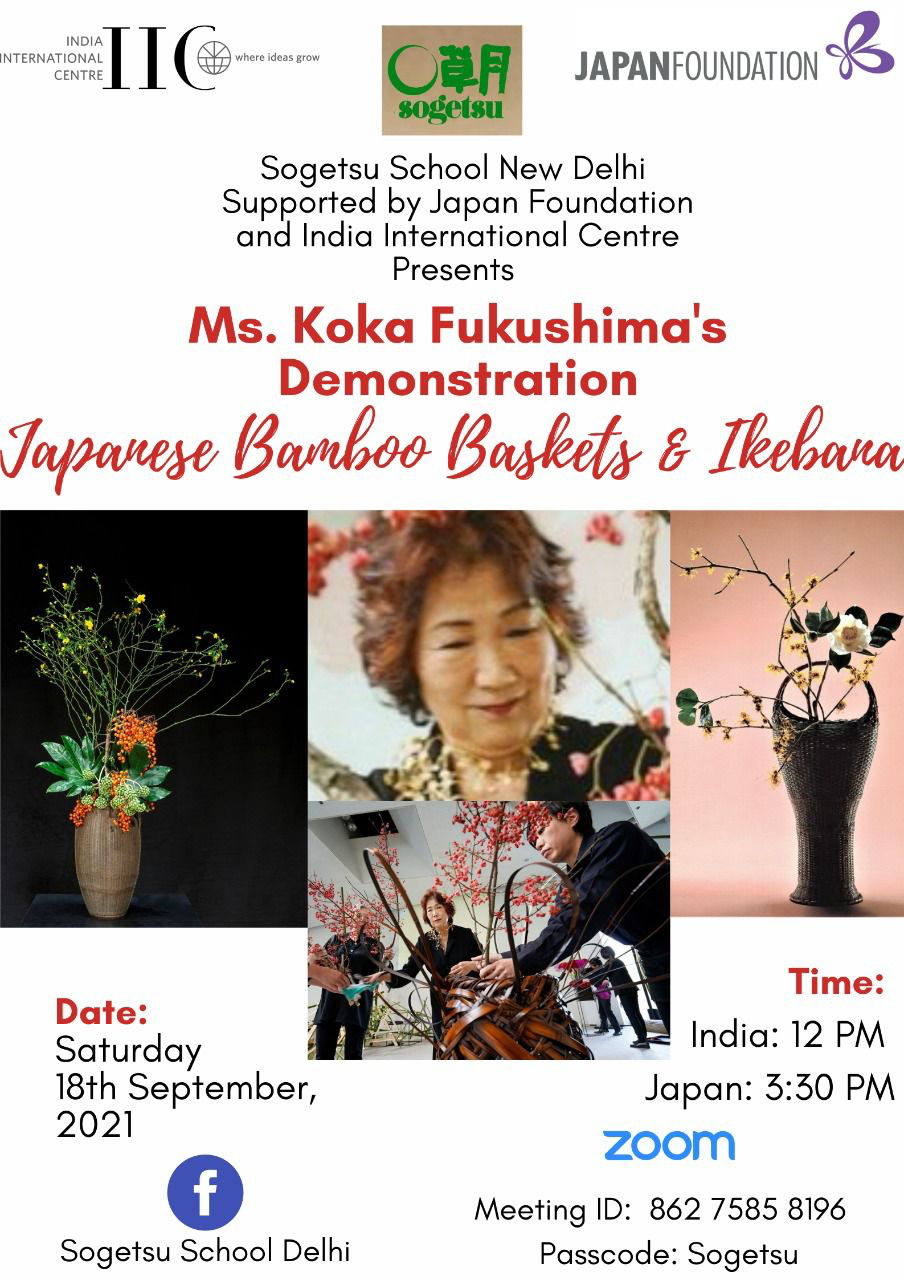 【Online Demonstration】Japanese Bamboo Baskets and Ikebana
Sogetsu School, New Delhi, India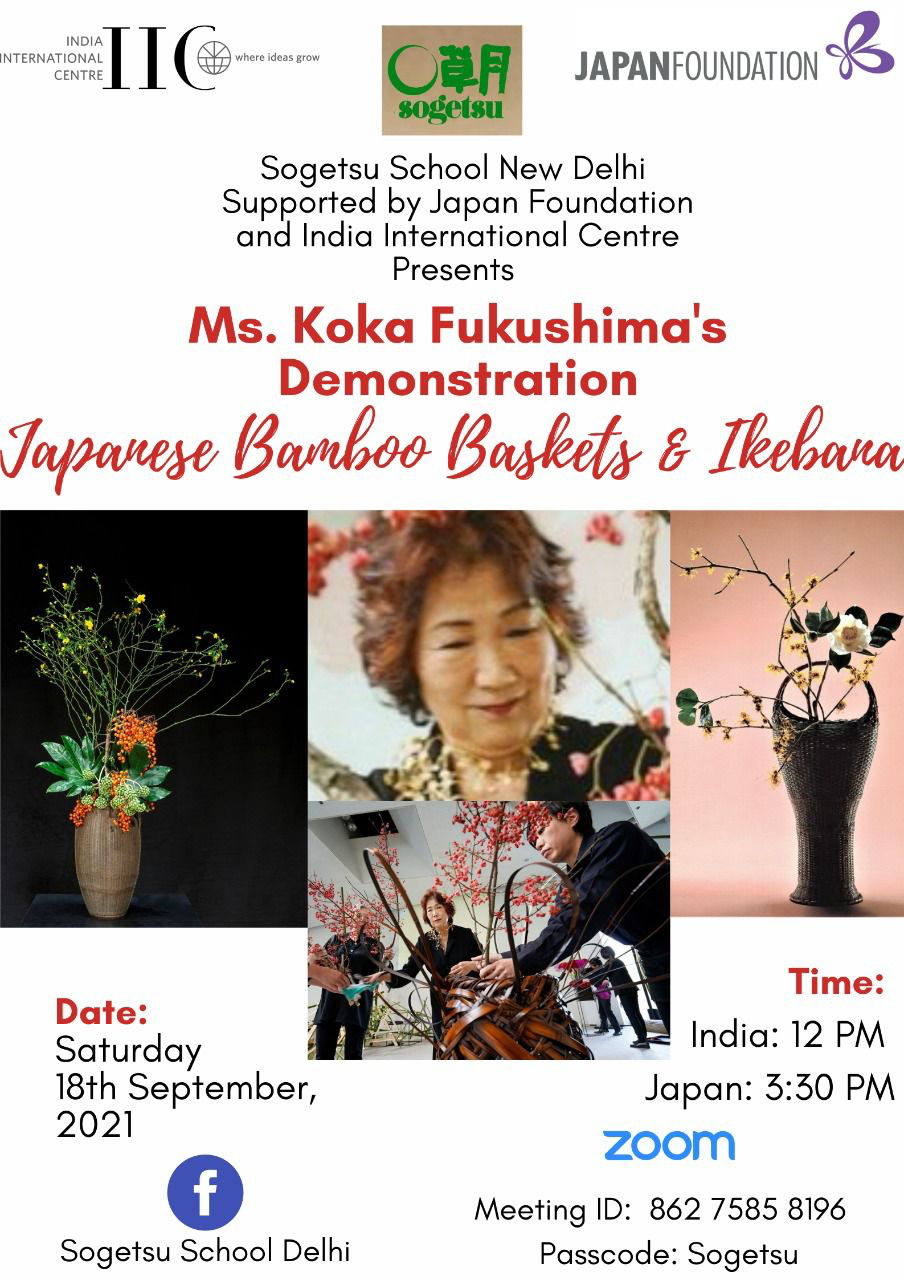 Sogetsu School New Delhi held a very successful program on 18th September. Ms. Koka Fukushima gave a very interesting demonstration titled, 'Japanese Bamboo Baskets and Ikebana'.
It had about 250 guests on Zoom and a lot more on our Facebook Page.
Ms. Koka Fukushima explained the various kinds of baskets made from the different varieties of bamboo and the different kinds of weaves used. It was a most informative program and was enjoyed by everyone.
Mrs. Chicage Suzuki, wife of HE The Ambassador of Japan, was the Chief Guest and gave a very encouraging talk after the demonstration.
This program was supported by the Japan Foundation and the India International Centre.