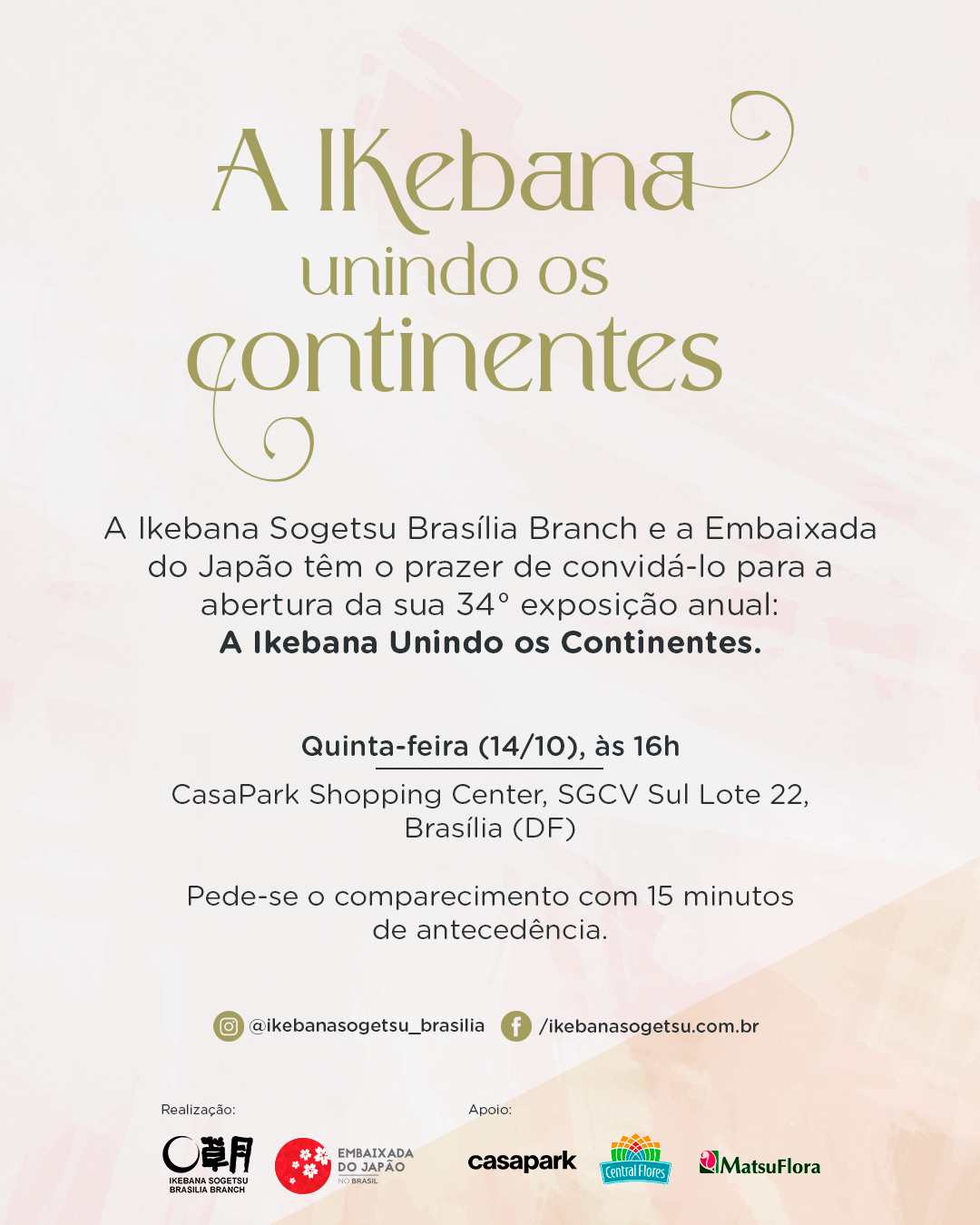 The 34th Annual Ikebana Exhibition "The ikebana unites the continents"
IKEBANA SOGETSU BRASILIA BRANCH
Casapark Shopping Center – Brasilia / DF/ Brasil
14 Oct 2021 [thu] - 17 Oct 2021 [sun]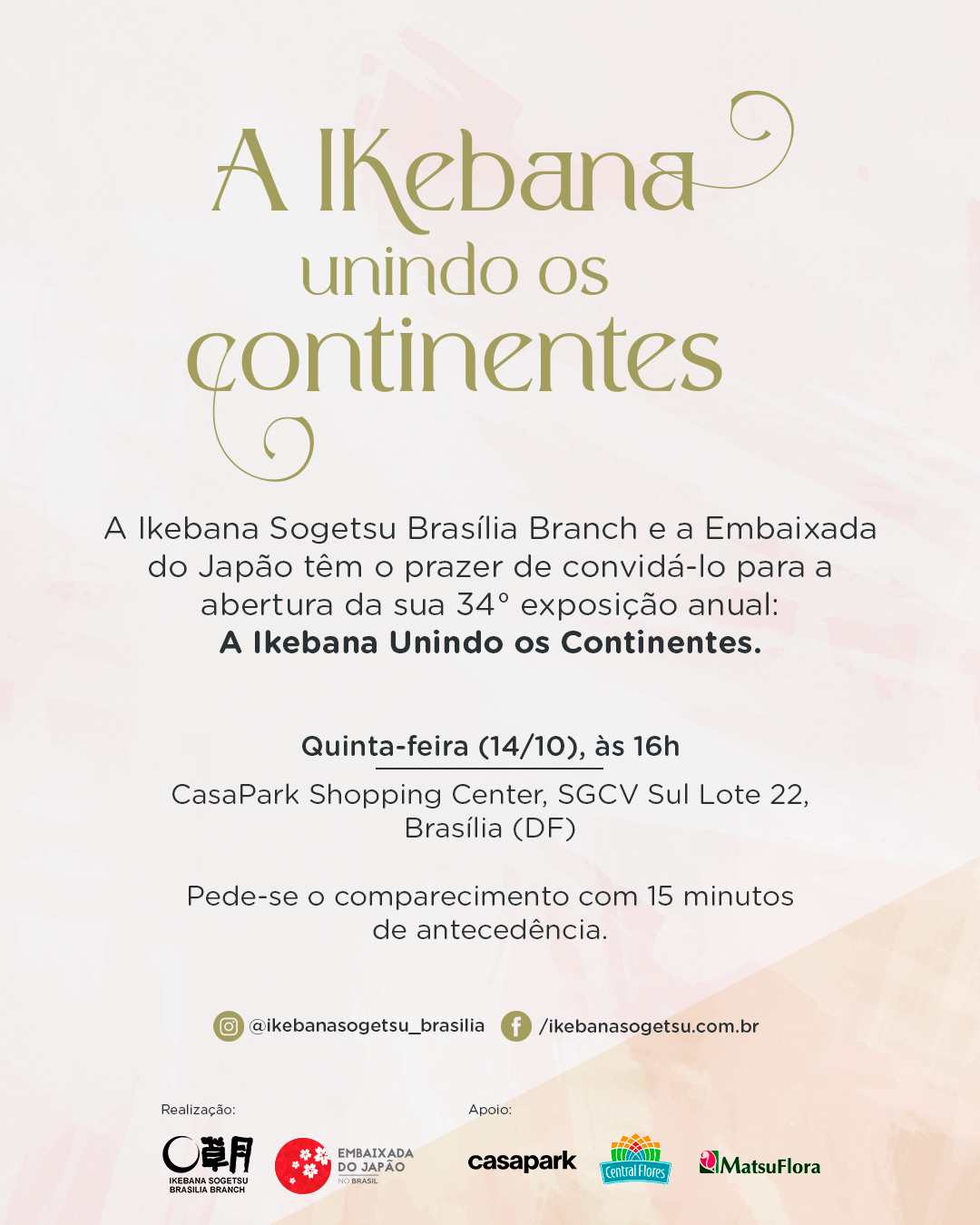 Covid-19 has brought many problems and challenges to our social life and ikebana practice. Meanwhile, by internet, we are experiencing a different way of meeting (zoom), exchanging ideas, seeing other people and viewing Ikebana works all over the world.
On Oct 14-17, 2021, the Sogetsu Brasilia Branch will present the 34th Annual Ikebana Exhibition. They will have an exhibition with ikebana works and also Ikebana video presentations.
Inspired by the Olympic Games, the title of exhibition will be "Ikebana Unites the Continents". They will show installations and arrangements with flowers and branches from different continents, and also many others that mix materials of two or more continents. It is amazing to see how so many everyday flowers that surround us, come from a distant continent.
The Ambassador of Japan, Mr. Akira Yamada, will attend the opening ceremony of the exhibition, on October, 14th.
Date

14 Oct 2021 [thu] - 17 Oct 2021 [sun]