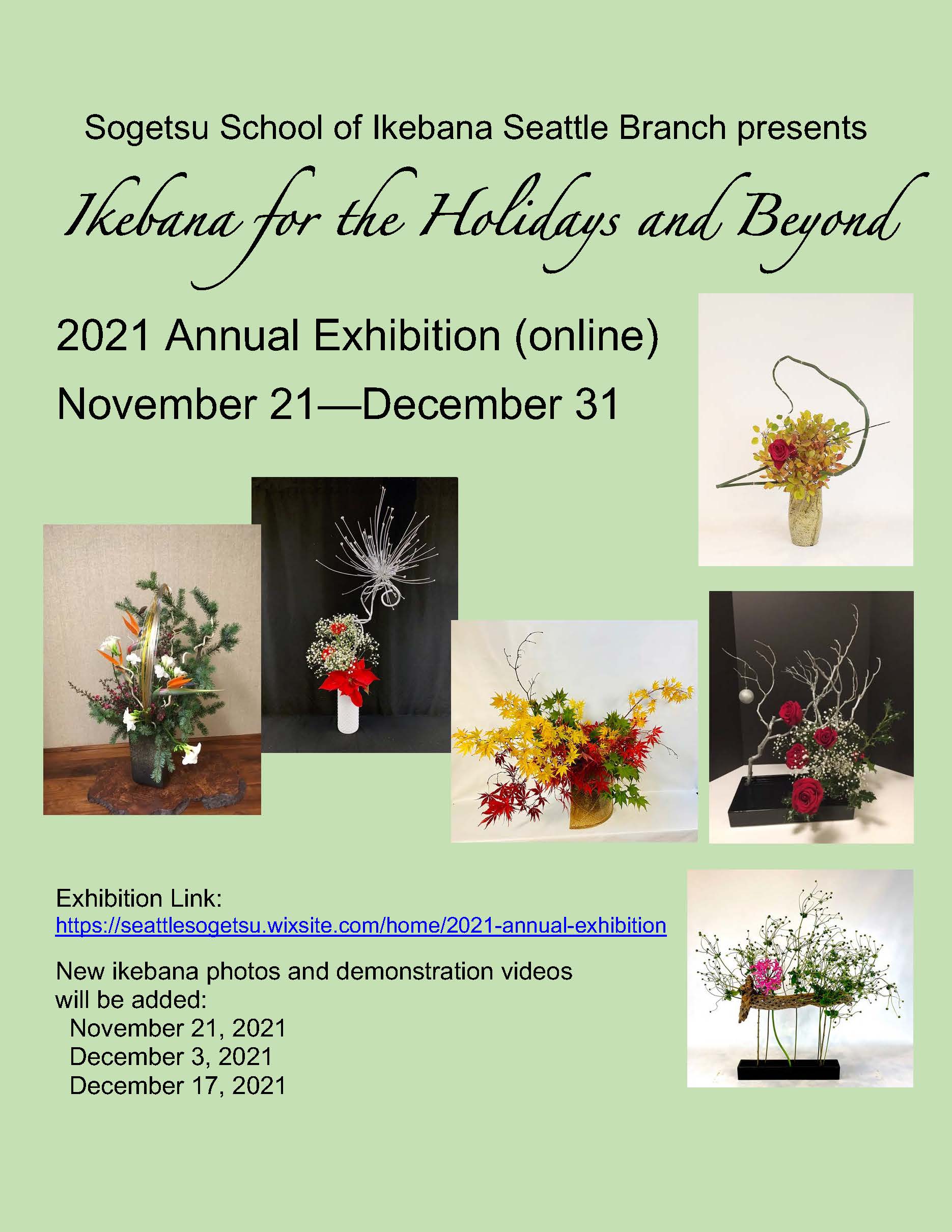 Ikebana for the Holidays and Beyond
Sogetsu Seattle Branch
21 Nov 2021 [sun] - 31 Dec 2021 [fri]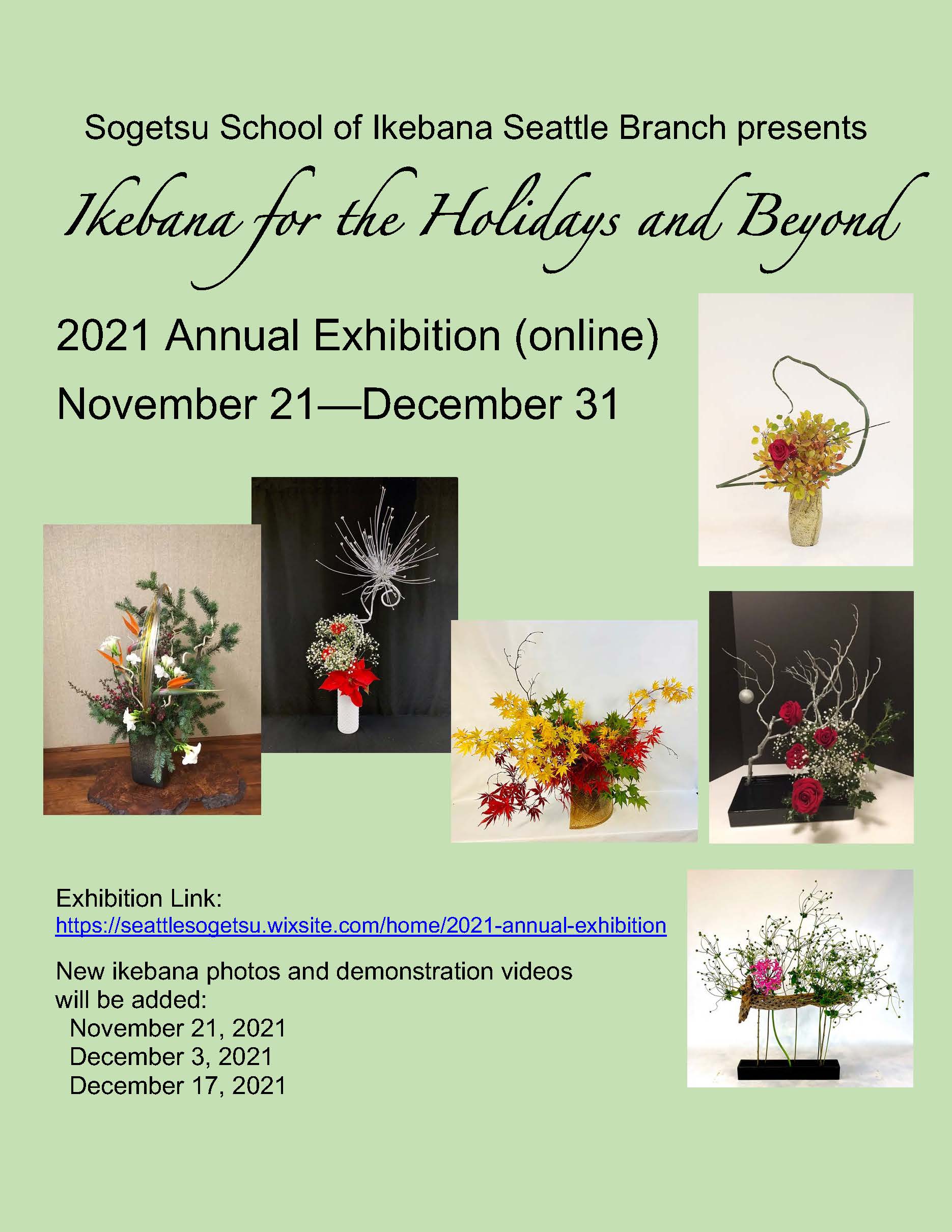 The Sogetsu Seattle Branch 2021 annual exhibition will be held online due to COVID-19 restrictions.
The virtual exhibition—titled "Ikebana for the Holidays and Beyond"—will features photos of arrangements created by members and videos of ikebana demonstrations created by Branch teachers.
The online exhibition will be posted from November 21 through December 31, 2021.
On December 3 and 17, 2021, new ikebana photos and demonstration videos will be added to the original postings made on November 21.
The link to access the exhibition and demonstrations is:
https://seattlesogetsu.wixsite.com/home/2021-annual-exhibition
Date

21 Nov 2021 [sun] - 31 Dec 2021 [fri]