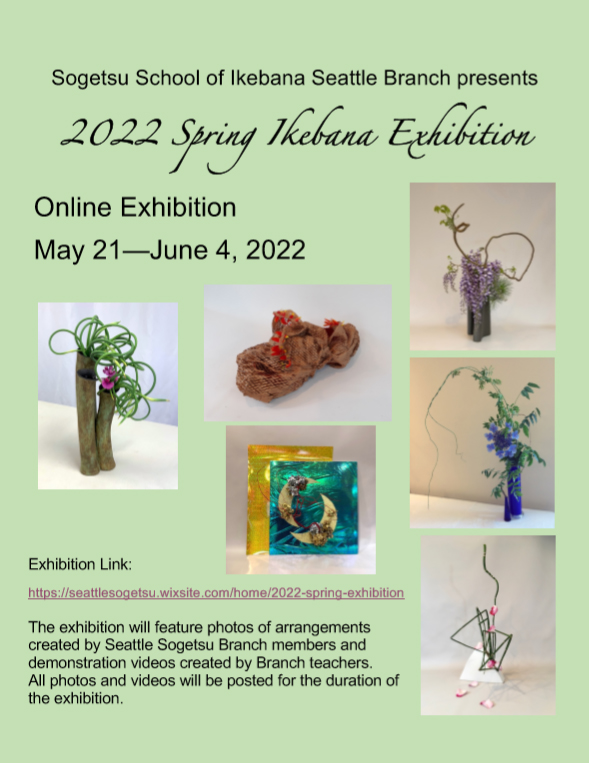 【2022 Spring Virtual Exhibition】Sogetsu Seattle Group
2022 Spring Virtual Exhibition
Online Link: https://seattlesogetsu.wixsite.com/home/2022-spring-exhibition
21 May 2022 [Sat] - 04 Jun 2022 [Sat]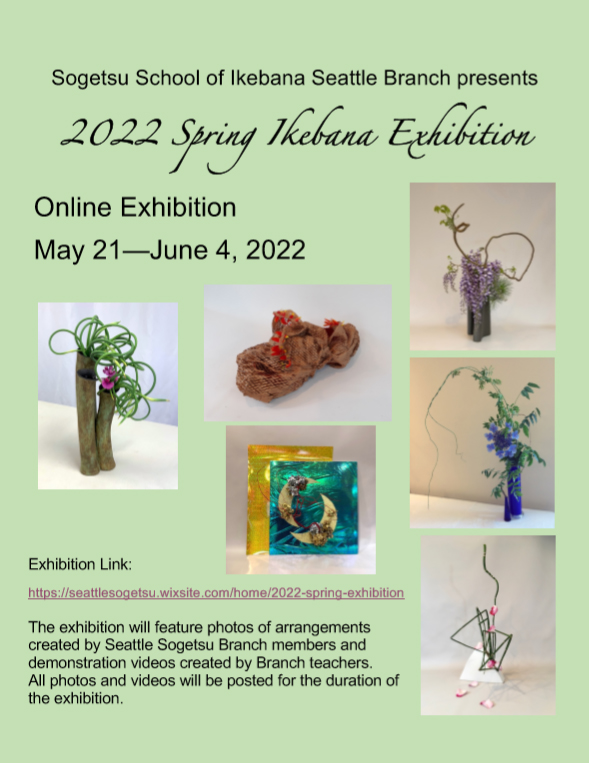 The Sogetsu Seattle Branch will hold Spring and Autumn exhibitions online during 2022.
The Spring virtual display will feature photos of arrangements created by members and will also include videos of ikebana demonstrations by Branch teachers.
The online Spring Exhibition will be posted on the Branch website from May 21 through June 4, 2022.
The link to access the Spring Exhibition and demonstrations is: https://seattlesogetsu.wixsite.com/home/2022-spring-exhibition.
We hope that everyone enjoys the exhibition and demonstrations!
Date

21 May 2022 [Sat] - 04 Jun 2022 [Sat]