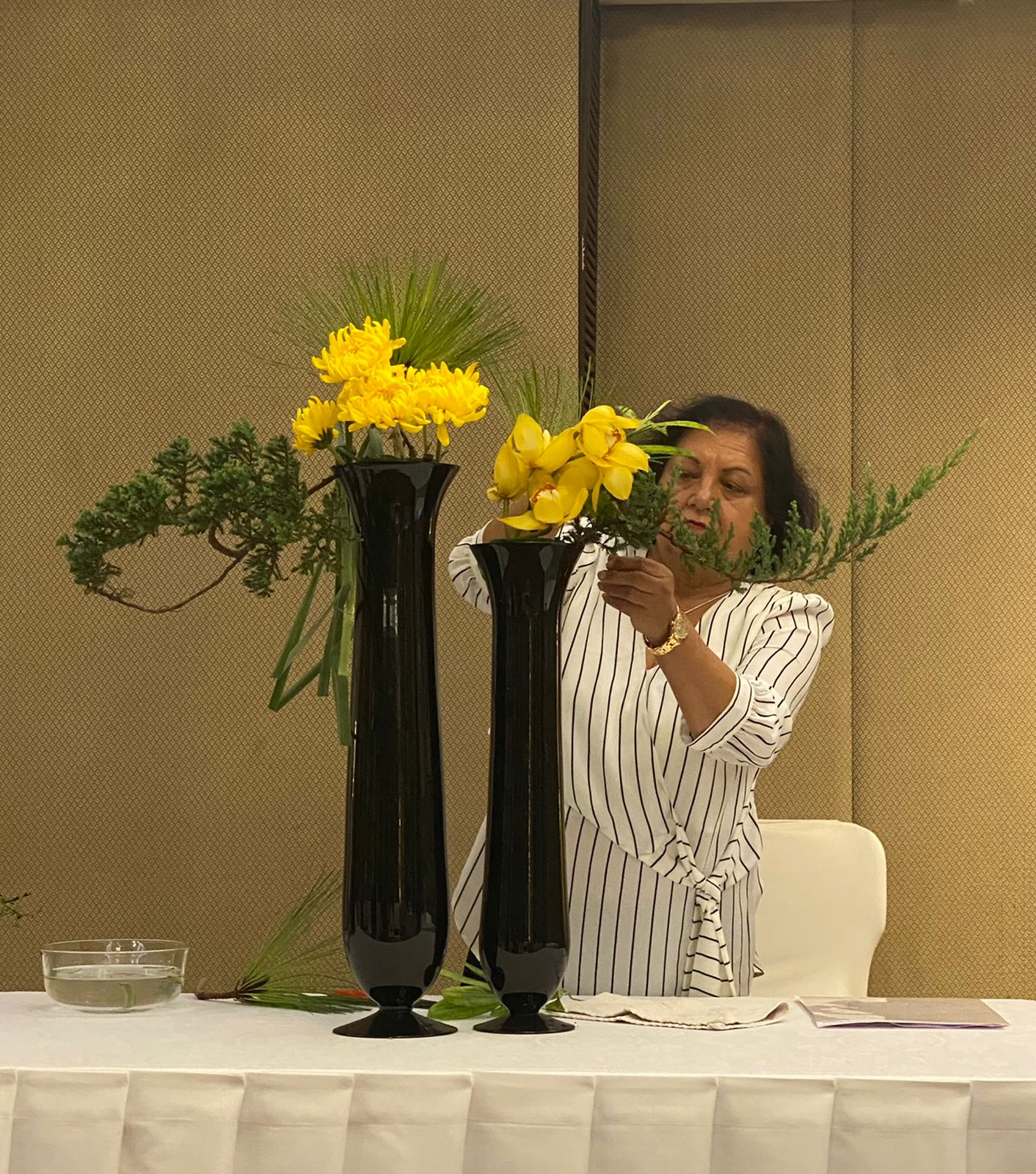 【Demonstration by Neeru Verma】Celebrating 70 Years of the Establishment of Diplomatic Relations between India and Japan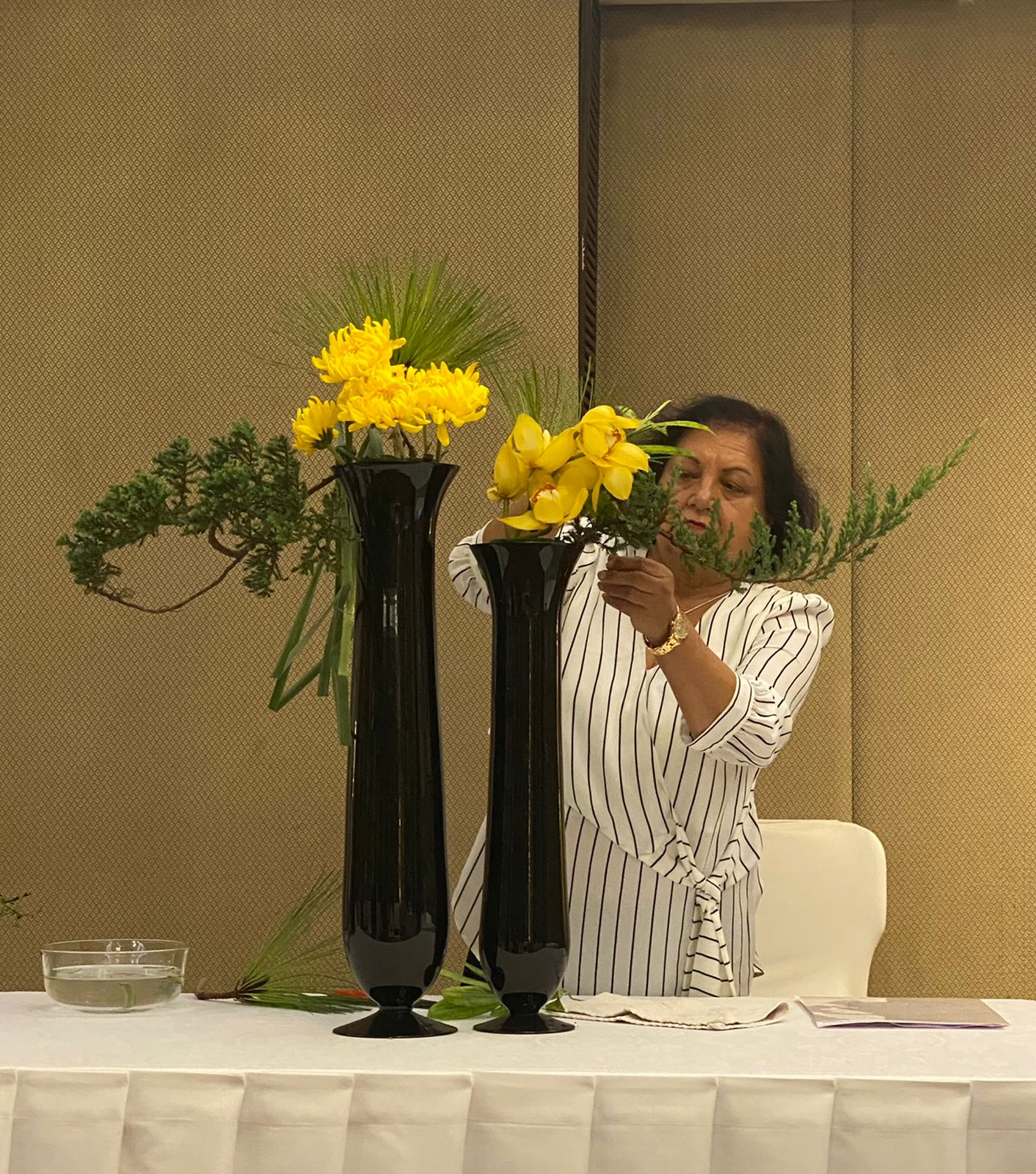 Ms. Neeru Verma is a very talented Sogetsu teacher, and she gave an amazing demonstration titled 'The Joy of Living'.
She made nine interesting Ikebana which were well received.
This year, the year of 2022, two countries, Japan and India, complete 70 years of the Establishment of Diplomatic Relations.
We have been having a demonstration every month and dedicated the programs to this important milestone.
We were honoured by the presence of the Director of the Japan Information Centre,  Mr. Koji Yoshida, at this month's program as the Chief Guest.
His presence was a source of great encouragement for all of us and for the propagation of the beautiful art of Sogetsu Ikebana.