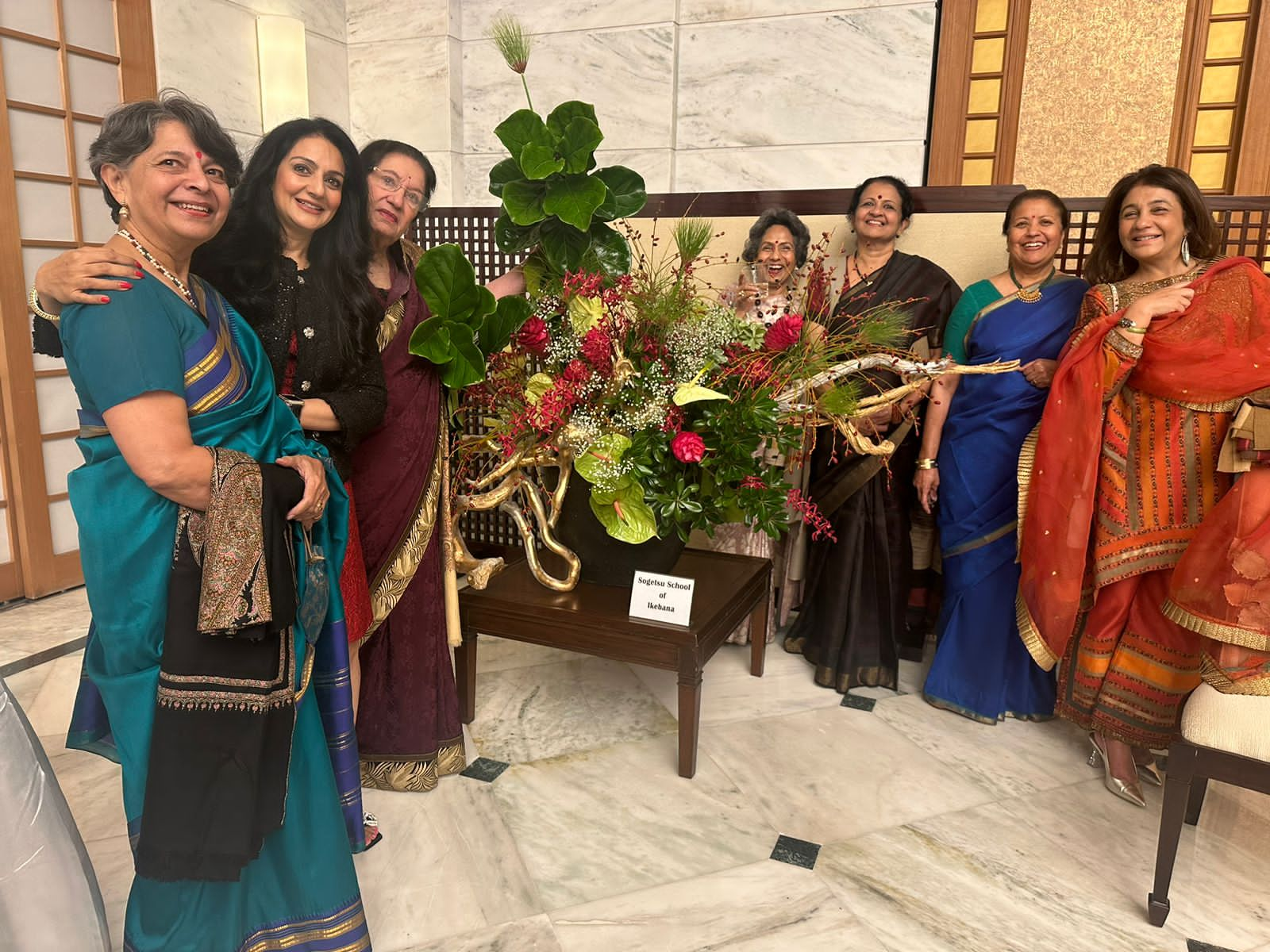 Reception to celebrate 70 years of the Diplomatic Relations between Japan and India
Reception to celebrate 70 years of the Diplomatic Relations between Japan and India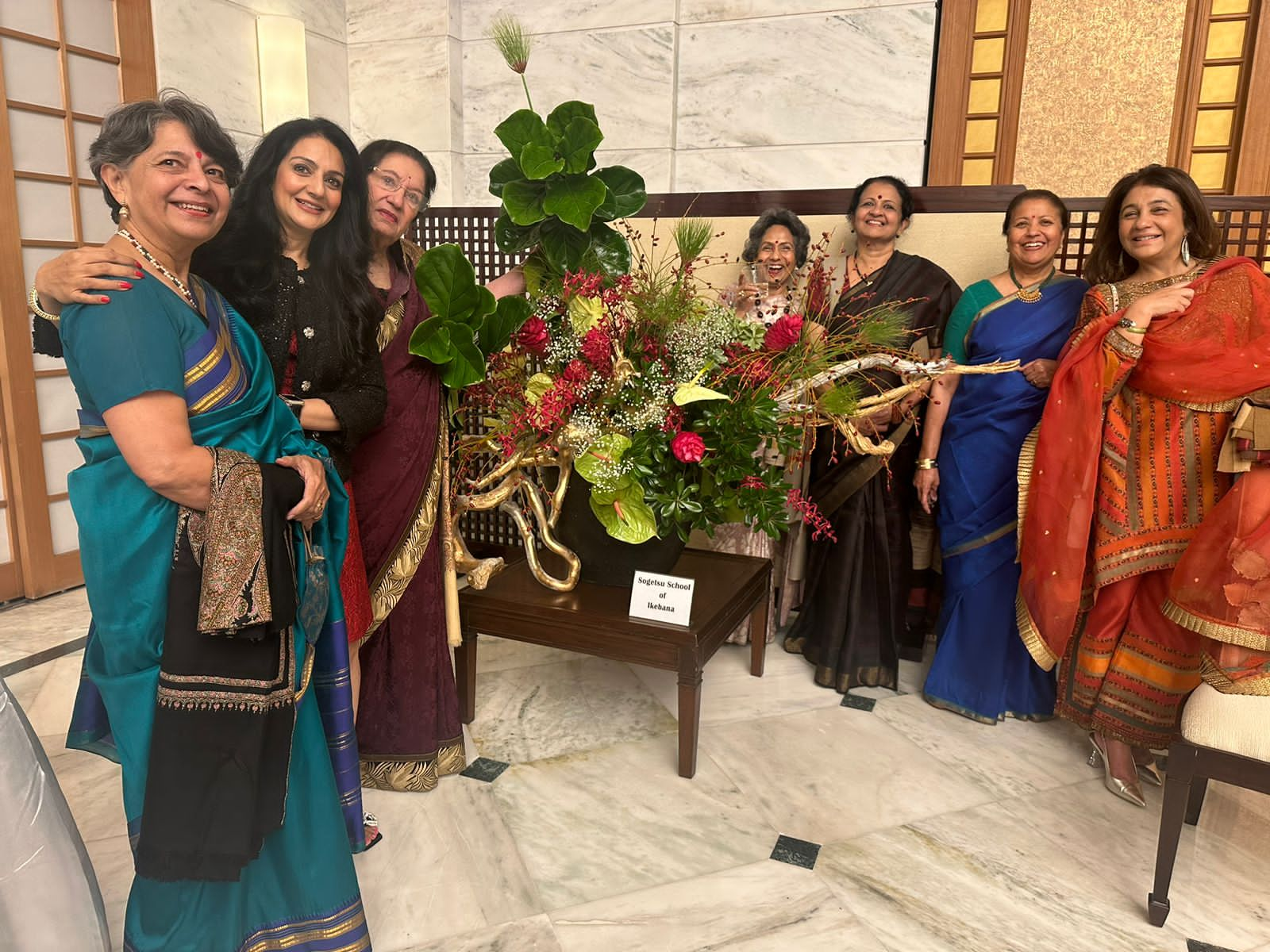 The new ambassador of Japan HE Mr. Hiroshi Suzuki and Ms. Eiko Suzuki hosted a reception to celebrate 70 years of the Establishment of Diplomatic Relations between Japan and India and an "Evening of India-Japan Culinary Cultural Exchanges 2022" on November 24th.
The Sogetsu School, New Delhi was asked to make a large Ikebana in the Reception Hall.
This is the photograph of the Ikebana made by Ms. Veena Dass and Ms. Saveena Gadhoke.