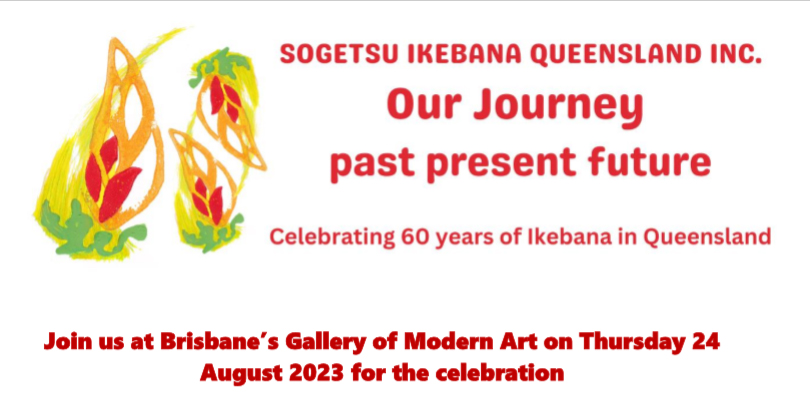 【Livestream Ikebana Demonstration】The 60th anniversary celebrations of Sogetsu Ikebana Queensland Inc
【Livestream Ikebana Demonstration】The 60th anniversary celebrations of Sogetsu Ikebana Queensland Inc
Cinema A and GOMA Bistro, Gallery of Modern Art, Stanley Place, South Brisbane
24 Aug 2023 [thu]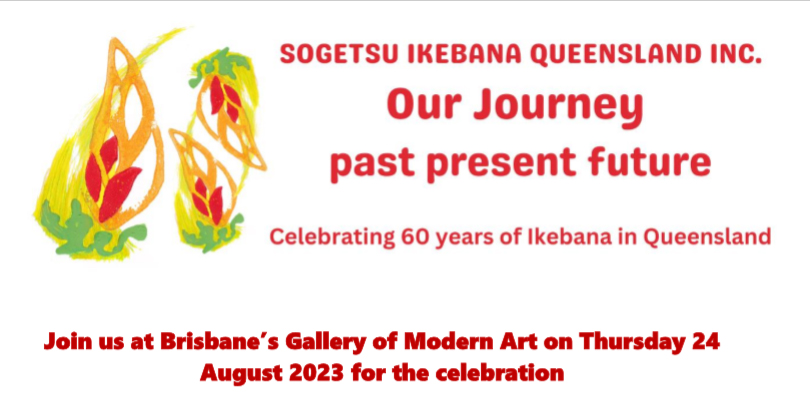 The feature event of our 60th anniversary celebrations is a livestream Ikebana demonstration by Master Instructor Nakamura Sozan from Sogetsu Headquarters in Tokyo, followed by a party with drinks and finger food.
Where: Cinema A and GOMA Bistro, Gallery of Modern Art, Stanley Place, South Brisbane
When: 4pm to 8pm on Thursday 24 August 2023.
Tickets for this inspiring event in Brisbane's renowned Gallery of Modern Art are available for $70 per person.
Attendance is open to anyone.
Book your tickets now at https://www.trybooking.com/CGEPV
Bookings close 30 June 2023.
For more information, contact The Secretary at badowney@bigpond.com