Blooms & Bamboo: Chrysanthemum and Ikebana Sogetsu Artistry
Blooms & Bamboo: Chrysanthemum and Ikebana Sogetsu Artistry
Longwood Gardens
03 Oct 2019 [thu] - 17 Nov 2019 [sun]
In the renowned beauty of Longwood Gardens in Kennett Square, PA, the bamboo installation by Iemoto Akane will be exhibited in Longwood's grand Conservatory featuring hundreds of blooming chrysanthemums.
This will be the largest installation overseas created by Iemoto Akane.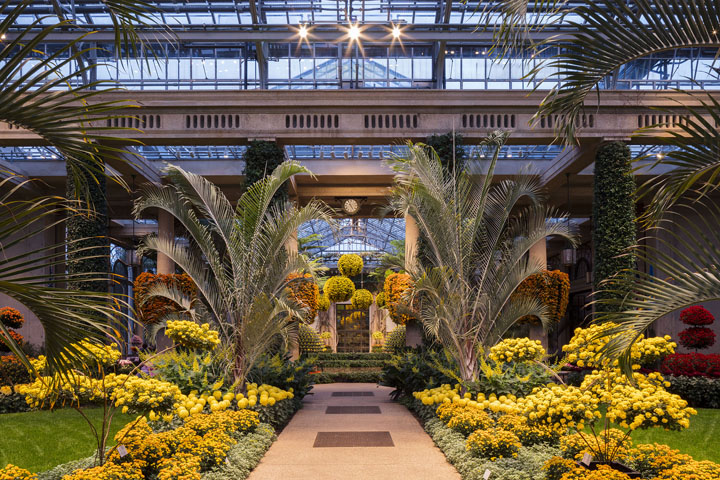 Longwood Gardens is one of the world's great horticultural displays, encompassing 1,100 acres of dazzling gardens, woodlands, meadows, fountains, a 4.5-acre conservatory.
Longwood continues the mission set forth by founder and industrialist Pierre S. du Pont (1870-1954) to inspire people through excellence in garden design, horticulture, education, and the performing arts.
Venue

Longwood Gardens
Date

October 3 (Thu.) - November 17 (Sun.), 2019
Address

1001 Longwood Rd, Kennett Square, PA 19348
Website
Contact

Sogetsu Foundation
Overseas Affairs Department
TEL:+81-3-3408-1151
E-mail:overseas@sogetsu.or.jp