Za Sogetsu "Tanabata Installation in Sogetsu PLAZA"
Za Sogetsu "Tanabata Installation in Sogetsu PLAZA"
Sogetsu Kaikan
17 Jun 2020 [wed] - 15 Jul 2020 [wed]
The Sogetsu Plaza on the 1st floor of the Sogetsu Kaikan is decorated with Tanabata decorations by Za Sogetsu.
During the exhibition period, there will be strips of paper strips available for visitors to participate in the decoration.
Please come by the Sogetsu Plaza to see the artwork, hang up the strips of paper and make your wishes for the Tanabata festival. Let's do it!
Production: Za Sogetsu (Design: Yuhi Ito)
You can see videos of us making our work on Instagram!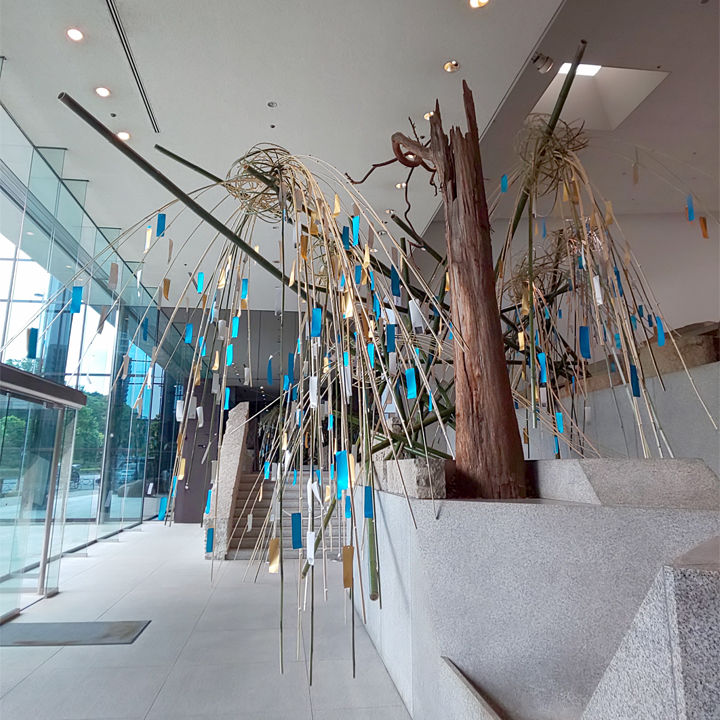 What is the ikebana performance unit "Za Sogetsu"?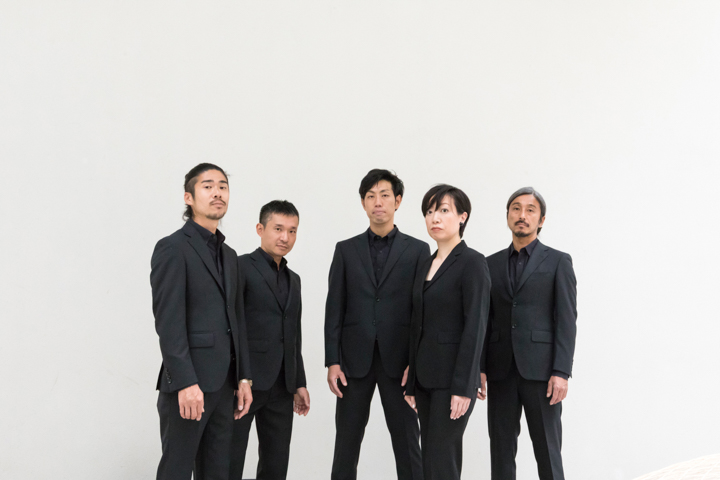 "Za Sogetsu" is Ikebana performance unit which was formed in June 2018 by the Sogetsu atelier staff who worked under the fourth Iemoto Akane Teshigahara. With their exquisite aesthetic sense and technical skills accumulated over the Sogetsu history, they perform and create amazing ikebana works of large scale. The speed, elegance and accuracy of their movements in creation are breathtaking and now "Za Sogetsu" performance is renowned as one of the representative of new dynamism of Sogetsu School.
Takayuki Fukazawa, Koji Kurata, Yuhi Ito, Kobushi Iioka, Naoki Mitarai, Issen Takamine
Venue

Sogetsu Kaikan 1st floor Sogetsu Plaza
Fee

Free
Date

June 17th (Wed.) 2020, 2:00pm. - July 15th (Wed.), 2020, in the morning
Time

9:30-17-30
Address

2-21, Akasaka 7-chome, Minato-ku, Tokyo
Phone Number

+81-3-3408-1154
Contact

Cultural Projects Department
TEL:+81-3-3408-1156
FAX:+81-3-3405-4947
E-mail:kikaku@sogetsu.or.jp