Ikebana exhibition will be held to celebrate early summer.
Sogetsu Ikebana Exhibition "Flower Prelude"
Lounge, Sogetsu Kaikan 2nd floor
08 Jun 2022 [wed] - 26 Jun 2022 [sun]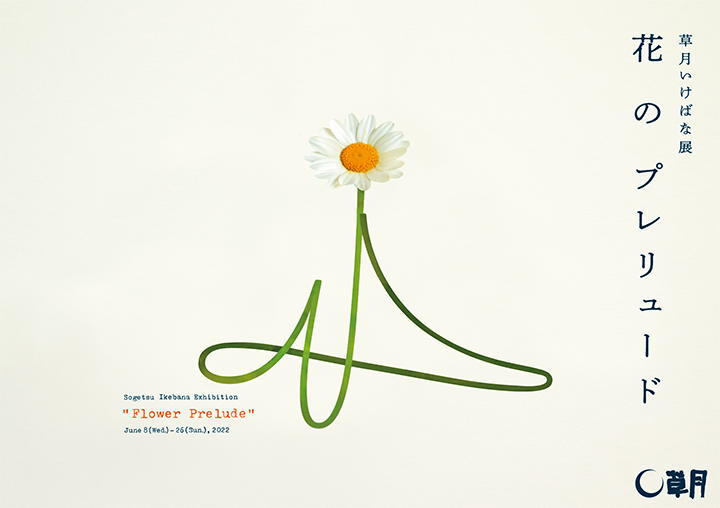 We will hold a refreshing early summer Sogetsu Ikebana Exhibition, featuring small ikebana works.
We look forward to welcoming you all with renewed spirit.
Message from Iemoto Akane Teshigahara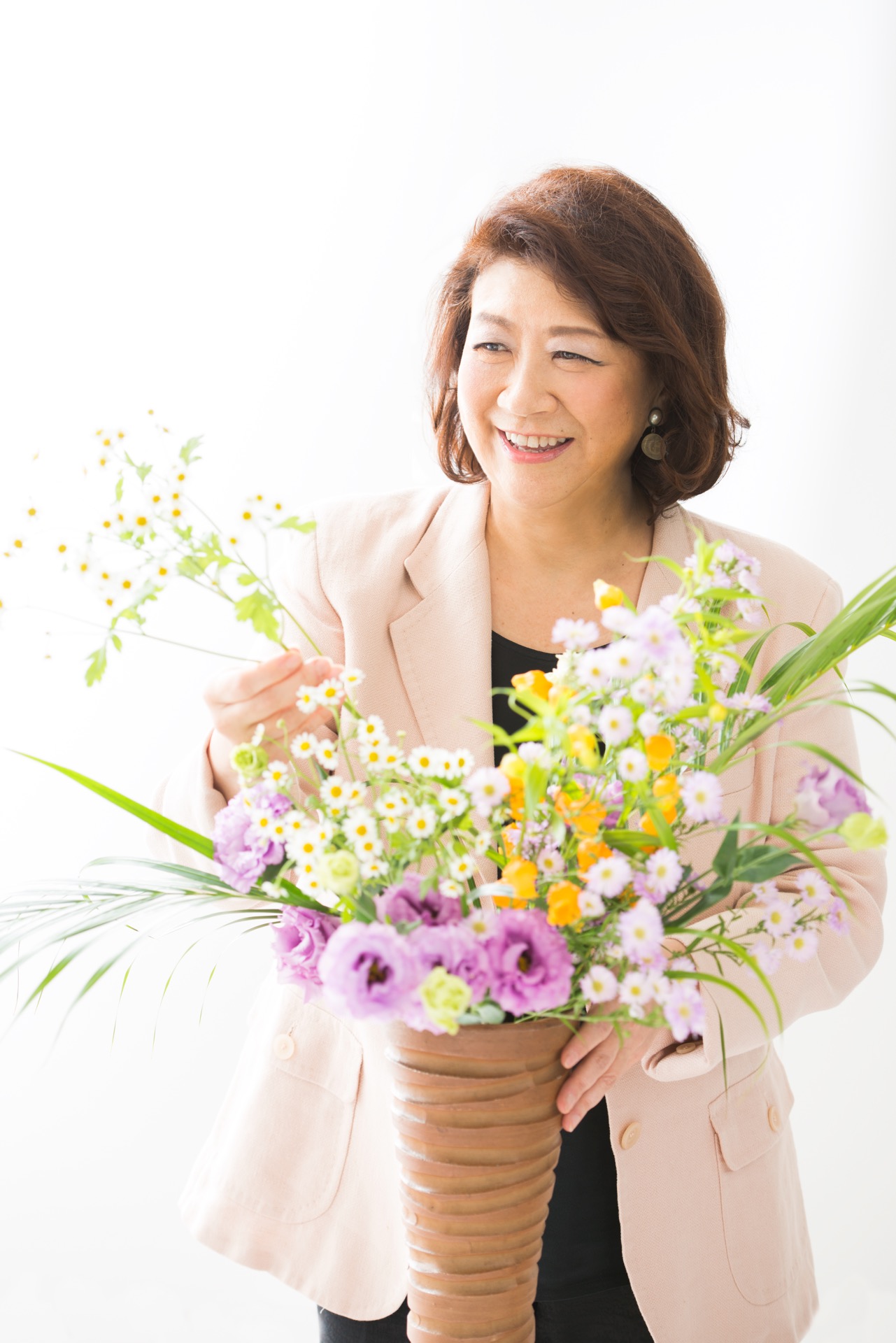 Simply enjoy arranging flowers without thinking about it too much.
Exchange smiles through flowers.
This time, I would like to present an exhibition that conveys the joy of ikebana straight to the viewers.
I believe that the stay-home period over the past few years has given each of us an opportunity to deeply reexamine the meaning and value of arranging flowers.
That is why I want you to face plants honestly and freely and give shape to the joy of creation once again starting now.
Move on to the next stage with a refreshed mind.
Pursue "your ikebana" that no one but you can create.
Akane Teshigahara, Iemoto of Sogetsu School
Event information
Date:June 8th (Wed.) – June 26th (Sun.), 2022 (6 terms, 2 days each term)
*The exhibition will be held intermittently, not run continuously. Please check the schedule before visiting.
Term 1:June 8th (Wed.) & 9th (Thu.)
Term 2:June 11th (Sat.) & 12th (Sun.)
Term 3:June 15th (Wed.) & 16th (Thu.)
Term 4:June 18th (Sat.) & 19th (Sun.)
Term 5:June 22nd (Wed.) & 23rd (Thu.)
Term 6:June 25th (Sat.) & 26th (Sun.)
Opening hours:10:30am – 7:00pm (Wed.& Sat.)/10:30am – 5:30pm (Thu.&Sun.)
*Last admission is 30 minutes before closing.
Venue:Lounge, Sogetsu Kaikan 2nd floor *subject to change
(Sogetsu Kaikan:7-2-21 Akasaka, Minato-ku, Tokyo 107-8505)
Admission free
[Period for display of the Iemoto's work]
June 3rd (Fri.) – July 11th (Mon.) *subject to change
Front Entrance (1F Sogetsu Kaikan)
Director:Akane Teshigahara (The 4th Iemoto of Sogetsu School)
Sponsorship:Sogetsu Foundation
Planning and management:Cultural Projects Department, Sogetsu Foundation
*Please note that this Sogetsu Ikebana Exhibition may be postponed or canceled due to natural disasters or other reasons beyond our control.
Date

08 Jun 2022 [wed] - 26 Jun 2022 [sun]