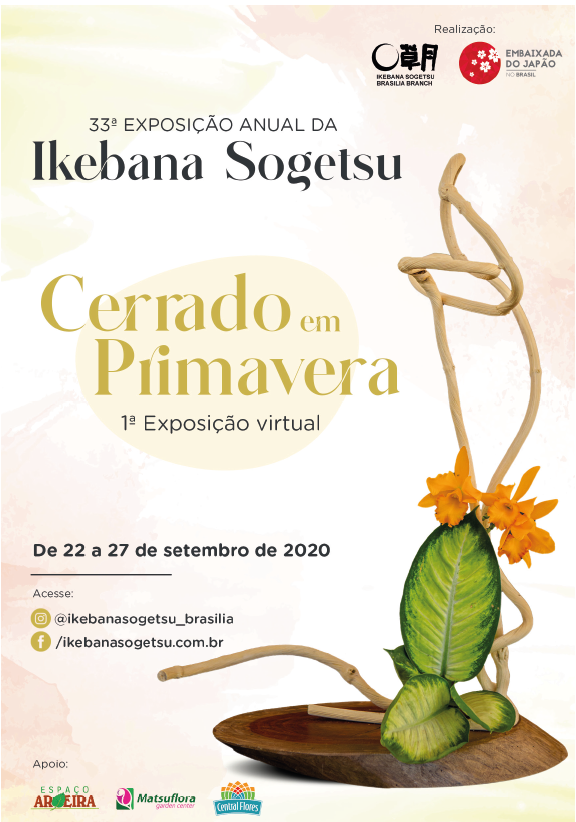 【Virtual Exhibition 】Cerrado in Primavera
Brasilia Branch,Brazil
Instagram: @ikebanasogetsu_brasilia
22 Sep 2020 [tue] - 27 Sep 2020 [sun]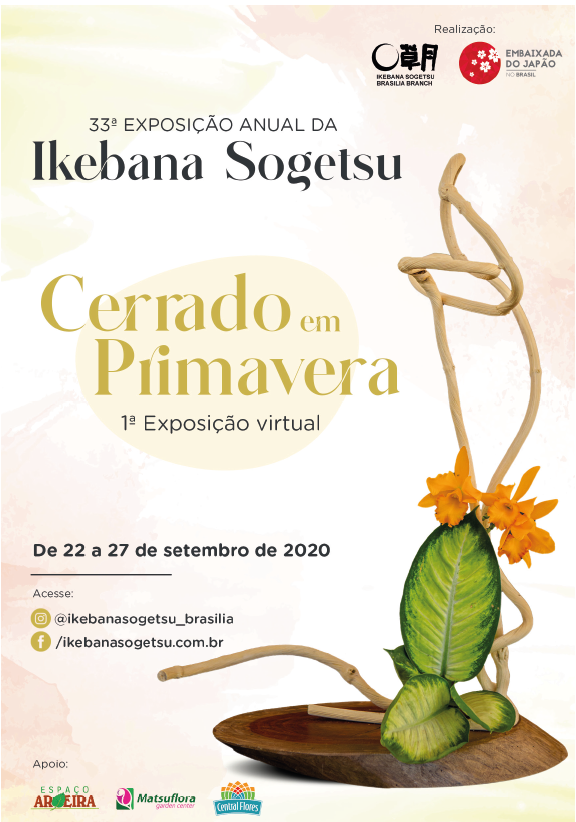 The virtual exhibition will be an opportunity to demonstrate how the presence of ikebana transforms the environment, using diversity of materials, at anytime, by different ikebanists, students and teachers of the Sogetsu School.
The event will be supported by the Japanese Embassy in Brazil. The Japanese ambassador, Akira Yamada, will participate in the opening ceremony of the exhibition.
In the Brazilian Cerrado, Spring, from September 22- to December 21 is characterized by the transition between dry & cold winter and hot & humid summer,changing the landscape from straw color to green.
In the compositions of ikebana, the nature of the cerrado and the inspiration of the flowers and colors of our landscapes and the imaginary of inhabitants will be emphasized.
The social isolation, caused by Covid-19, was a factor of recollection, reflection, looking at the neighborhood, and the environment where each one of us lives.
The Ikebanas' location environments themselves can vary widely.
So in this exhibition, there are several materials, found in gardens, fields and orchards, produced and sold in Brasília.
The beauty of some flowers, of ephemeral life, was captured by the ikebanist and the photographer.
Event information
Instagram: @ikebanasogetsu_brasilia
Opening Date: September 22, Tuesday, at 8 pm (Brasília time)
September 23 to 27, every day at 8pm  – varied ikebana's demonstrations by Sogetsu Ikebana Brasilia Branch.
Everyday section will take about 15 to 20 minutes.
Information: ikebana@ikebanasogetsu.com.br
Language: Portuguese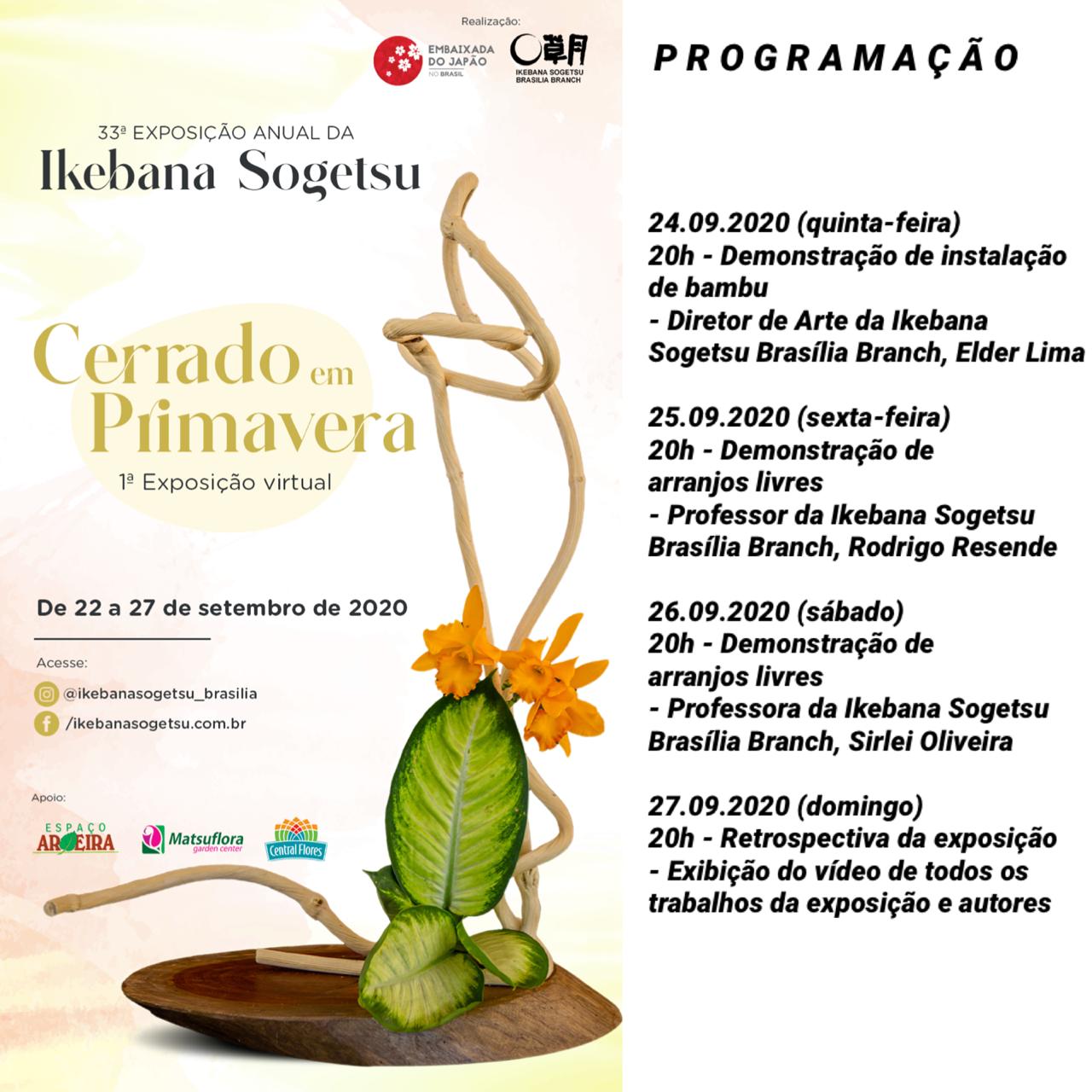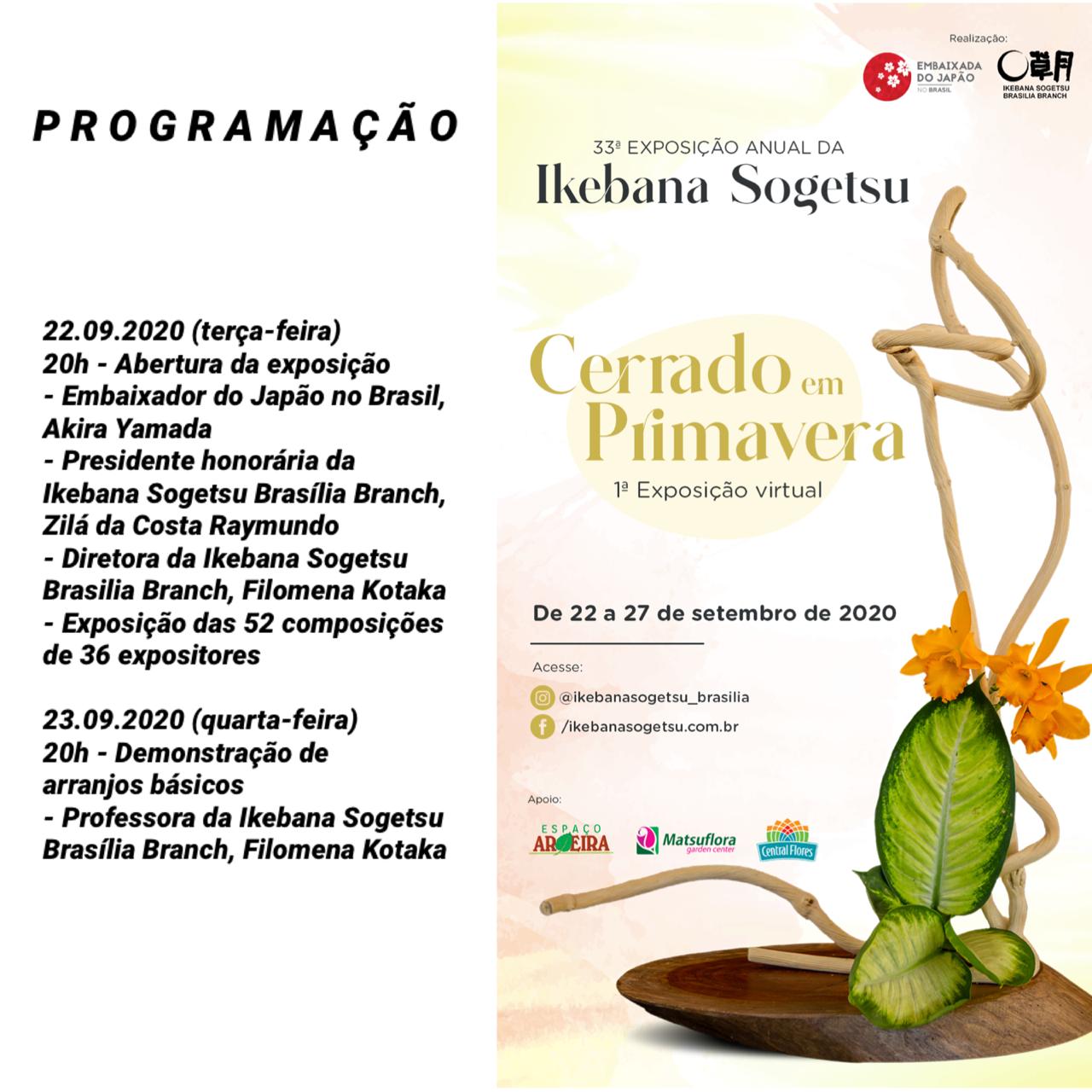 Date

22 Sep 2020 [tue] - 27 Sep 2020 [sun]