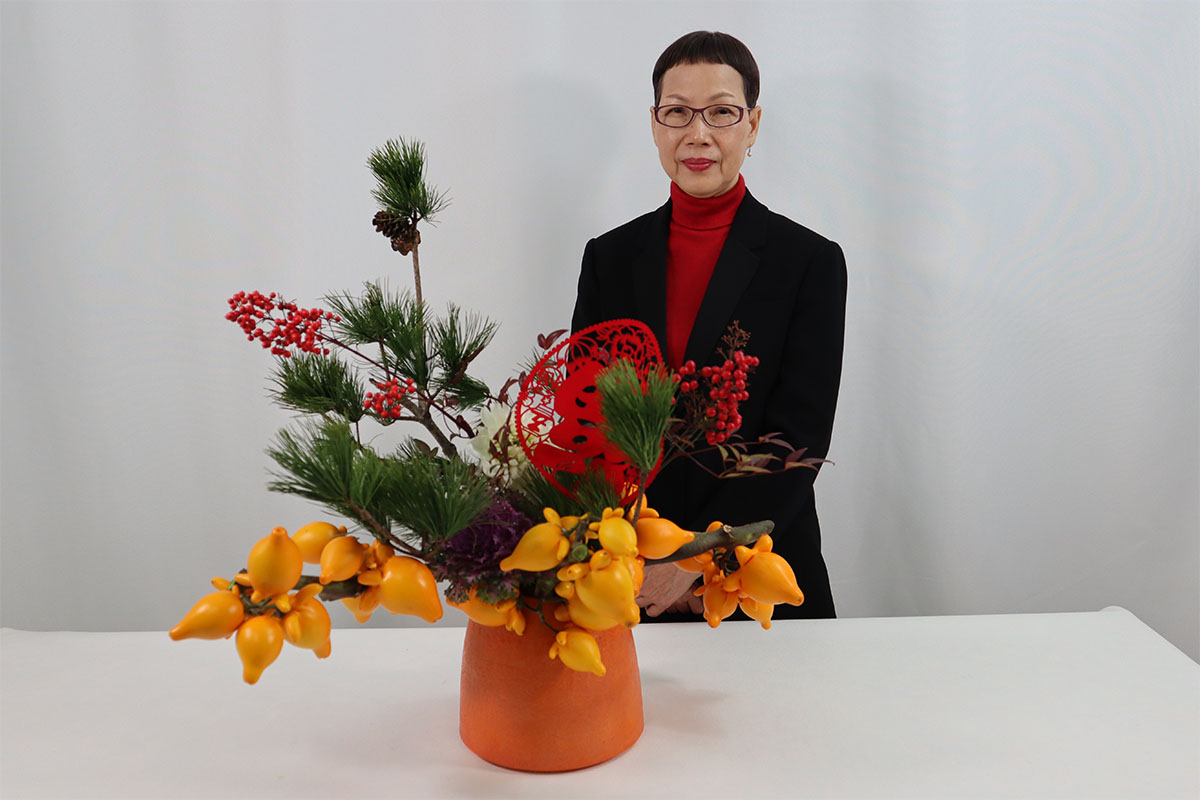 Flower Blessings' by Sharon Chou
Sogetsu School, New Delhi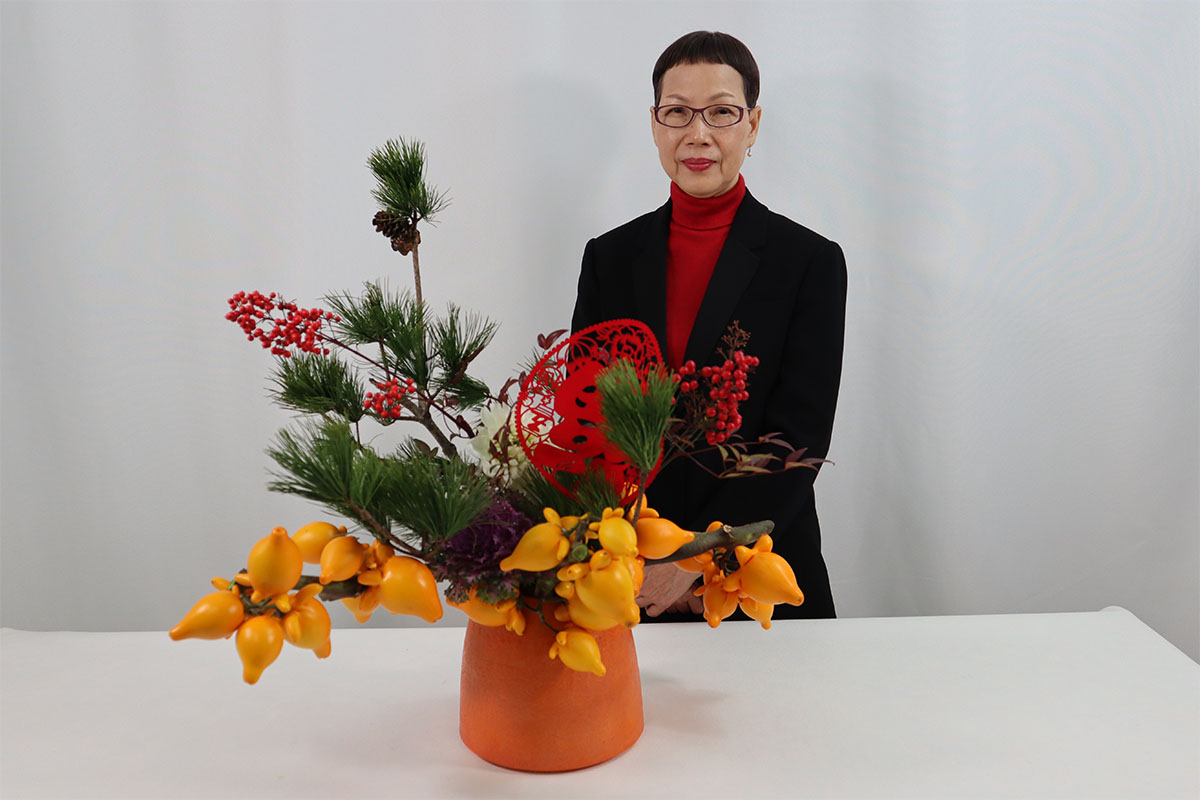 The January online program was a very interesting one held by  Ms Sharon Chou from Hongkong.
She created 7 very innovative Ikebana using the theme 'Flower Blessings' especially as the Lunar New Year is approaching.
She explained the meanings of some of the flowers  and the other material that she had used, which are informative and revealing.
We had more than 150  viewers On Zoom and many more on Facebook.
Ms Chicage Suzuki, wife of HE The Ambassador of Japan was the Chief Guest and she gave a very encouraging speech after the demonstration. Her presence is always a source of great encouragement for all of us and for the propagation of this beautiful art of Sogetsu Ikebana.
Date: Monday, 17th January 2022
Time: 12:00 noon IST