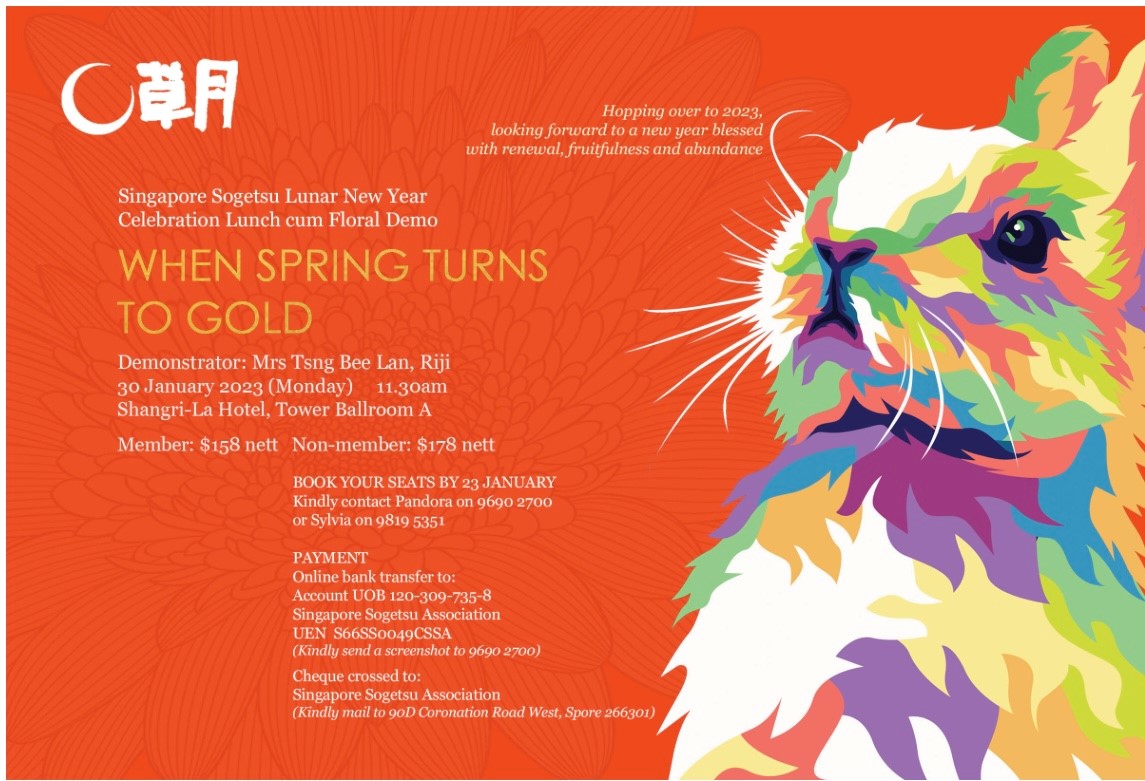 【Floral Demonsrtation】Singapore Sogetsu Association
Lunar New Year Celebration Lunch cum Floral Demonstration - When Spring Turns to Gold
Shangri-la Hotel Singapore
30 Jan 2023 [mon]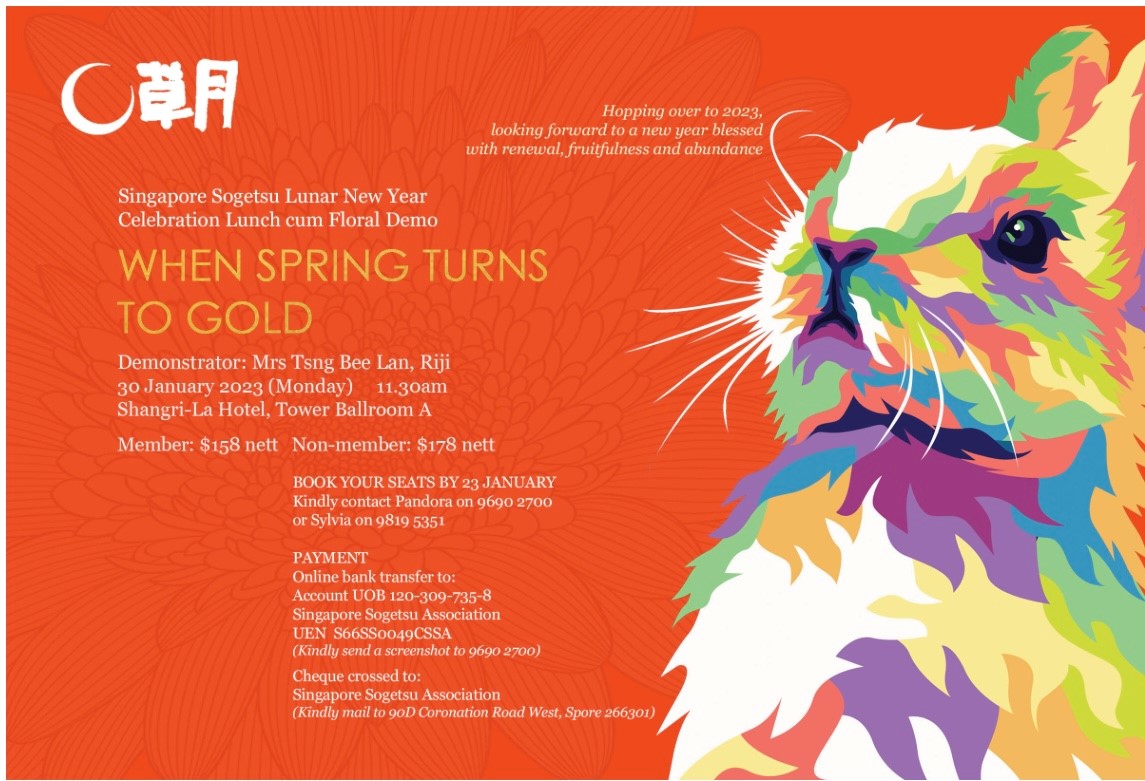 The Singapore Sogetsu Association will host a Lunar New Year Celebration Lunch cum Floral Demonstration titled 'When Spring Turns to Gold'.
We are honored to have Mrs Tsng Bee Lan, Riji from SSA, participating in the floral demonstration.
Members who sign up for lunch would also be invited to take part in the side displays.
This event is opened to local SSA members & non-members.
Date

30 Jan 2023 [mon]
Contact

hygge.sylvia@outlook.com