Sogetsu Magazine 2018 Winter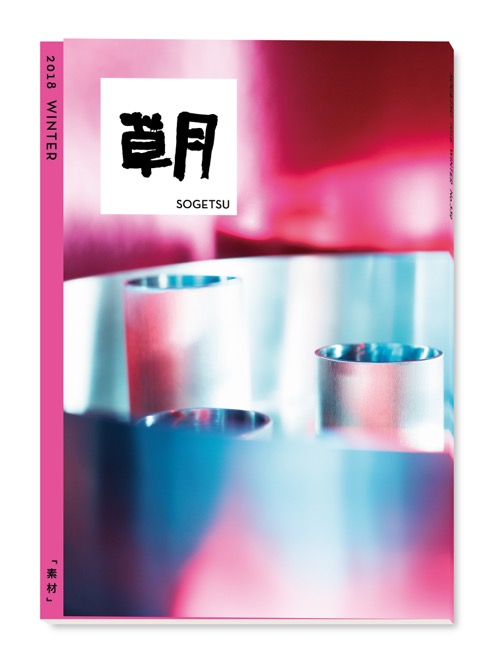 Price:1,437Yen
Price:1,437 Yen
Softcover:88 pages
Language:Japanese and English
Dimensions:(W/H)210㎜/297㎜
Date of Issue:Dec/1/2018
Item No.:A5097
*Price has been changed since October 1st, 2019.
"Brave new Tokyo! " this time took place at "teamLab Planets TOKYO DMM.com".
Please enjoy this combination of Akane Iemoto's works and high technology.
The featured article is on the "New Sogetsu Textbook 5."
The autumn issue takes a look at the themes of "Japanese Narcissus(Narcissus tazzetta)," "Miniature Ikebana," "Composition Using Unconventional Materials," and "Relief Works" with the keyword, "Materials."
The 19th article of the series "To the Cities of the World," Miroslava Ivanova of the Sofia study group in Bulgaria. talks about activities of the study group and other topics.
Sogetsu Quarterly Magazines(4 issues a year):9,144 Yen
(the shipping charge inc. & accepted Air only)
It usually starts from Summer to Spring.
However we accept to change that.
Please feel free to contact us.
How to order
You can place an order or apply for a subscription at the Shop Flora counter on the 4th floor of the Sogetsu Kaikan or through a certified Sogetsu teacher.
This magazine is also available at the Shop Flora on the 4th floor of the Sogetsu Kaikan.
For information on mail-order, please use the order form.
Shop Flora
FAX:03-5770-5607
E-mail:shuppan@sogetsu.or.jp