Envelope for monthly fees payment (Yellow)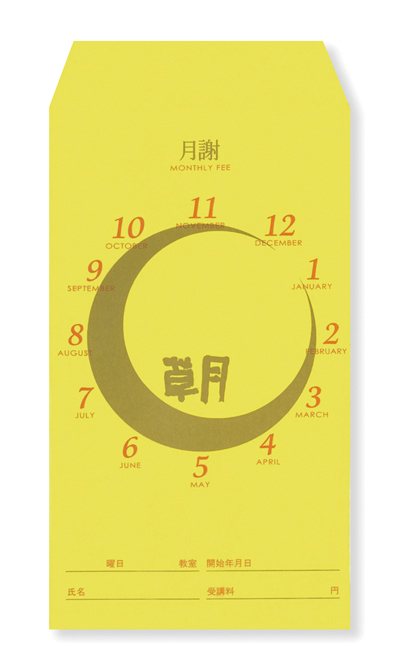 Price:500Yen|
This is Sogetsu original goods "envelope for payment of monthly fees".
Price:JPY500
Set:set of twelve sheets
Language:Japanese
Product Dimensions:(W/H)180mm/105mm
Shipping Weight:80g
Item No.K0018
*Price has been changed since October 1st, 2019.
How to order
You can place an order at the Sogetsu Shuppan counter.
This item is also available at the Sogetsu Shuppan section in Shop Flora on the 4th floor of the Sogetsu Kaikan.
For information on mail-order, please refer to "Purchase via Mail-Order" in the Shop page.
Sogetsu Shuppan
TEL (Toll-free number):0120-087-202
FAX:03-5770-5607
E-mail:shuppan@sogetsu.or.jp