Sogetsu Textbook Cover (Blue)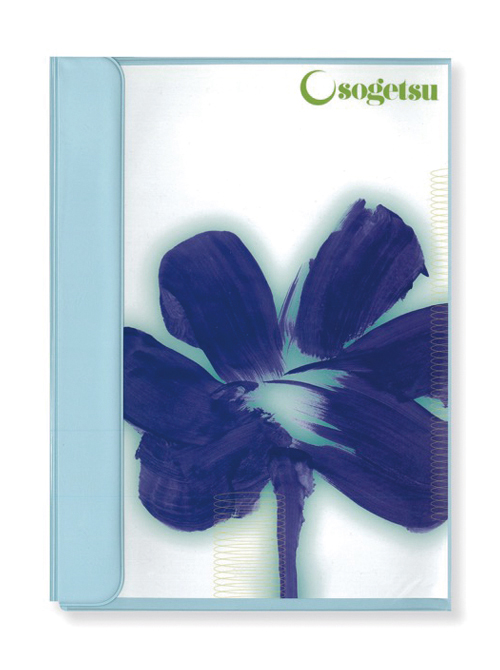 Price:600 Yen|
Water-resistant original Sogetsu Textbook Cover made exclusively for your Sogetsu Textbook. Use it to care for your Textbook. Highly recommended for ikebana teachers and students.
Price:600 Yen
Color:Aqua blue
Dimensions:(W/H)185mm/265mm
Shipping Weight:100g
Item No.:K0076
How to order
You can place an order at the Sogetsu Shuppan counter.
This item is also available at the Sogetsu Shuppan section in Shop Flora on the 4th floor of the Sogetsu Kaikan.
For information on mail-order, please refer to "Purchase via Mail-Order" in the Shop page.
Sogetsu Shuppan
TEL (Toll-free number):0120-087-202
FAX:03-5770-5607
E-mail:shuppan@sogetsu.or.jp