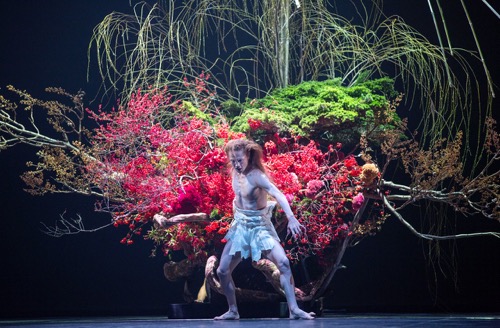 Breath of Sound – Act II: Demon Flowers
(2013 / Tokyo Bunka Kaikan, Tokyo)

Iemoto Akane supervised the stage art of Act II, "Demon Flowers" in the "Breath of Sound" in which Japanese music was combined with dance. In front of the backdrop of her large work arranged with autumn fruiting branches and flowers, dancer Kaiji Moriyama danced to the flute sound of Japanese hayashi musician Tōsha Meishō. At the climax, Moriyama powerfully pulled out her large work to the center of the stage, thereby making a collaboration not just creating a decorative work for the stage.