Akane Teshigahara Iemoto 20th Anniversary / Hiroshi Teshigahara 20th Anniversary of His Passing
Iemoto 20th Anniversary Special Exhibition: Hengen – From Hiroshi to Akane / The Showing of Iemoto Hiroshi's Visual Works
Sogetsu Kaikan
14 Apr 2021 [wed] - 16 Apr 2021 [fri]
In commemoration of the 20th anniversary of Akane Teshigahara succession to the position of Iemoto, a special exhibition: Hengen – From Hiroshi to Akane, has been scheduled.
This year also marks the 20th milestone anniversary of Hiroshi Teshigahara's passing.
On this special exhibition, a group of Iemoto Akane's ikebana works using Hiroshi's ceramic objects will be displayed at the Sogetsu Plaza on the first floor of the Sogetsu Kaikan for three days starting on April 14th, the date Hiroshi passed away. In the Japanese Room on the 5th floor, Iemoto Hiroshi's valuable visual works will be shown.
The event will also be available to view online.
If you can't make it to the exhibition, we hope you enjoy it.
Iemoto Akane Teshigahara

(Fourth Headmaster of Sogetsu School of ikebana)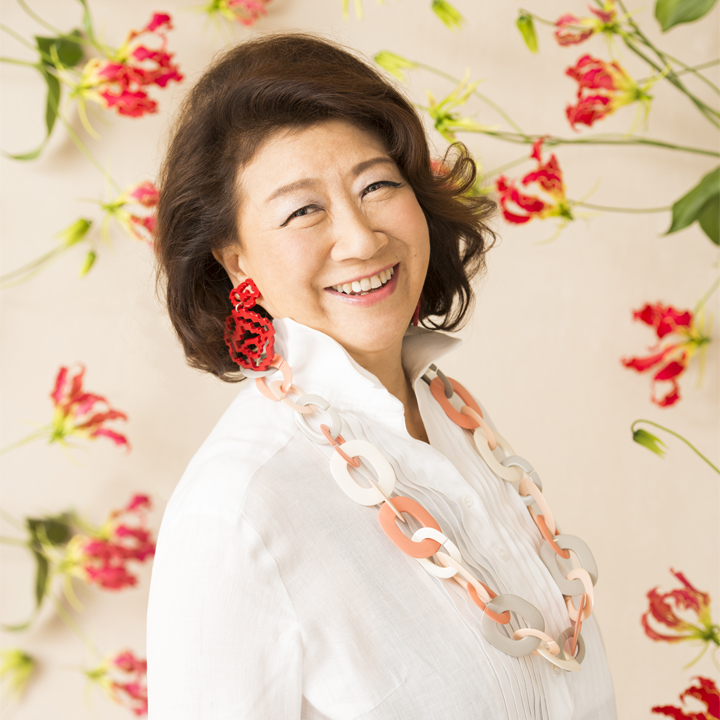 Akane Teshigahara became the fourth Iemoto of the Sogetsu School of Ikebana in 2001. She has pursued the possibilities of new ikebana suitable for an ever-diversified modern space as the leader of Sogetsu which respects free and liberated creation. She has also actively engaged in collaborations with artists in different disciplines including painters, sculptors, musicians and dancers, and has put time and effort into ikebana teaching of the young generation by holding the Akane Junior Class which aims to develop sensitivity and independence of children through ikebana. In addition, she has performed Ikebana Live, where ikebana is created while incorporating various dramatic elements such as sound and light into a space on stage, in many places both in Japan and abroad.
Hiroshi Teshigahara

(The 3rd Iemoto)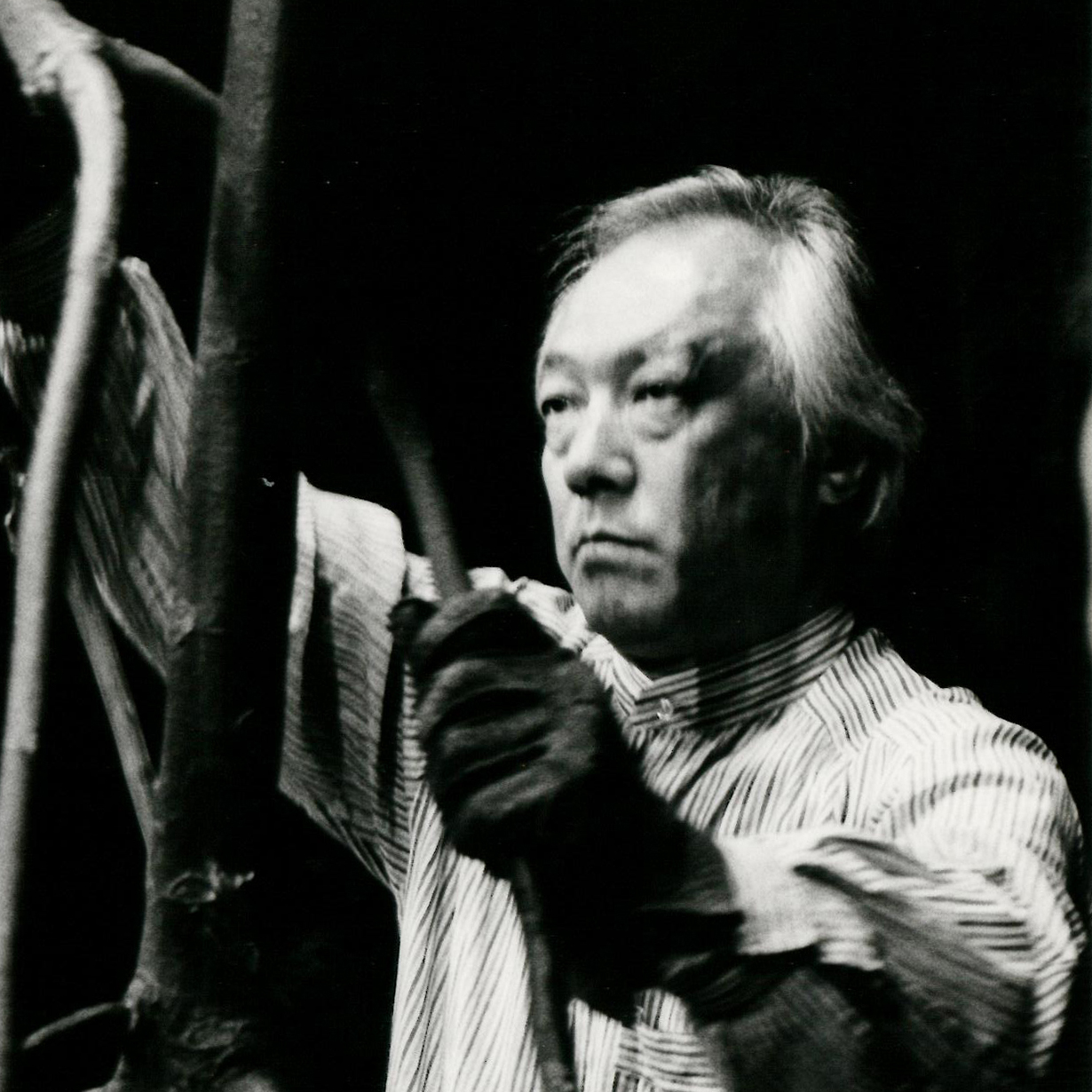 Hiroshi Teshigahara, the first son of Sofu Teshigahara who was the founder of Sogetsu School, was born in Tokyo in 1927. He is well-known world wide as the director of such films as Suna no Onna (Woman in the Dunes) written by Kobo Abe and Rikyu. In 1980, he became the third Iemoto of Sogetsu School. Since then, he demonstrated his originality using bamboo at his large-scale solo exhibitions at famous museums. His works were acclaimed as an unprecedented extension of art beyond the boundary of Ikebana. Both domestically and abroad, he undertook stage and art direction of performances as the opera. His stage art of which the main component was bamboo and his stage direction itself were enthusiastically received. Moreover, he demonstrated his unique talent for ceramic art and calligraphy, and continued to develop his creativity in various fields of art throughout his later years. In the 1990's, he expanded the range of Ikebana by advocating Renka which is a series of impromptu Ikebana arranged by multiple artists.
Iemoto 20th Anniversary Special Exhibition: Hengen – From Hiroshi to Akane
As Hiroshi said, "Ikebana is something that takes on a new form in its own time," the Sogetsu School of Ikebana has repeatedly taken on a new charm under the leadership of successive generations of Iemoto, and transformed itself while reflecting each era as its background.
In the group of works in this exhibition, Hiroshi's powerful creative power and Iemoto Akane's vigorous expressions resonate together with each other. They are not only an encounter of sensibilities plotted by the passage of time, but also symbolize the attitudes of the two artists who moved forward with an overflowing desire for creation, never changing through all ages.
You can experience firsthand the essence of Sogetsu as passed down from Hiroshi to Akane.
Venue: Sogetsu Plaza (1st floor of Sogetsu Kaikan)
Period: April 14th (Wed.) – 16th (Fri.), 2021
Time: 10:00am – 6:00pm
Exhibits: About 15 pieces of Hiroshi's ceramic works and five ikebana works by Iemoto Akane (tentative)
The Showing of Iemoto Hiroshi's Visual Works
We will be showing valuable footage from Sogetsu News and other publications.
Venue: Japanese Room (5th floor of Sogetsu Kaikan)
Period: April 14th (Wed.) – 16th (Fri.), 2021
Time: 10:00am – 6:00pm
Japanese Room  Ikebana Display: by Seiko Ozawa
*Please refrain from visiting if you are feeling unwell and make sure to wear a mask when you enter the venue. We ask for your understanding and cooperation so that we can provide a safe and comfortable environment for everyone.
Introducing Teshigahara Hiroshi's Ceramic Works
Hiroshi Teshigahara, who was also passionate about pottery, opened the Sogetsu Ceramic Kiln in Fukui Prefecture and left behind many pieces of work that he created at this kiln.
Among them, the Dō (torso) series of large works, each with a long side exceeding 1 m, has a strong presence, yet the warmth of the clay and the humor of the shapes are appealing.
Note: Although the following works are scheduled to be exhibited, we cannot guarantee that all of them will be displayed.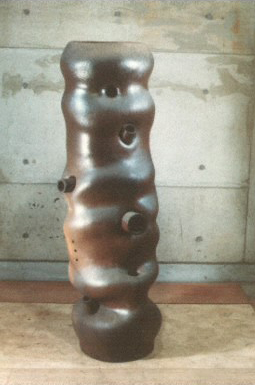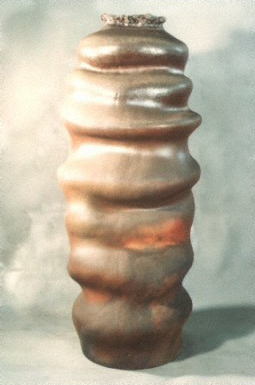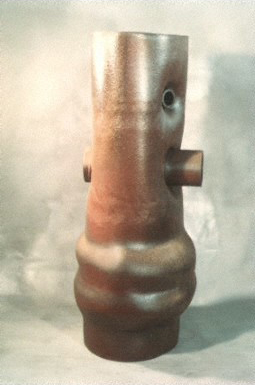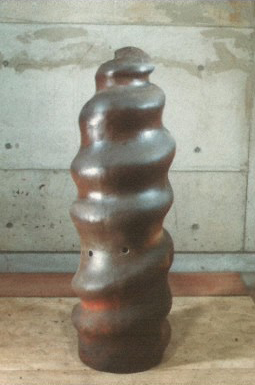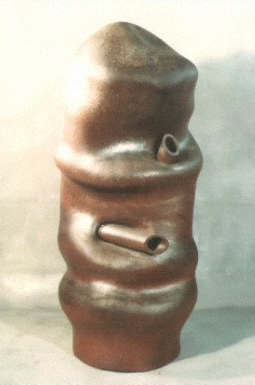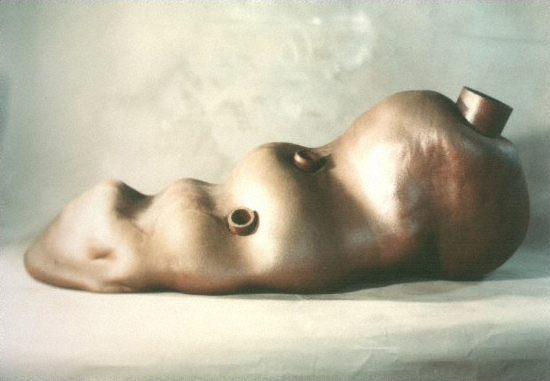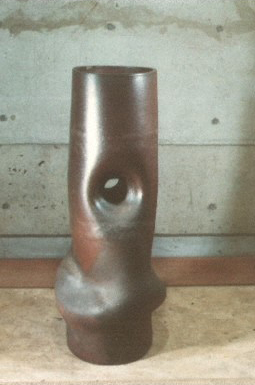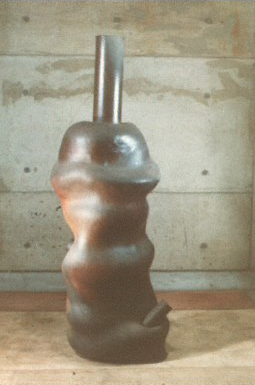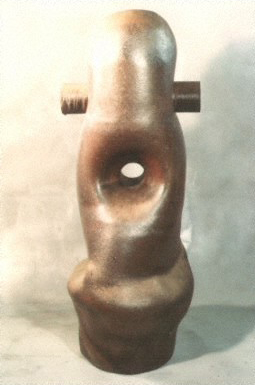 Venue

Sogetsu Kaikan
Fee

Free
Date

April 14th (Wed.) – 16th (Fri.), 2021
Time

10:00am – 6:00pm
Address

7-2-21 Akasaka, Minato-ku, Tokyo
Phone Number

03-3408-1151
Contact

Cultural Projects Department,
Sogetsu Foundation
E-mail:kikaku@sogetsu.or.jp