The 102nd Sogetsu Annual Exhibition will be held this year!
The 102nd Sogetsu Annual Exhibition to Celebrate Iemoto's 20th Anniversary "Flowers and Me"
Sogetsu Plaza (1st floor) & Lounge (2nd floor)
11 Nov 2021 [thu] - 10 Dec 2021 [fri]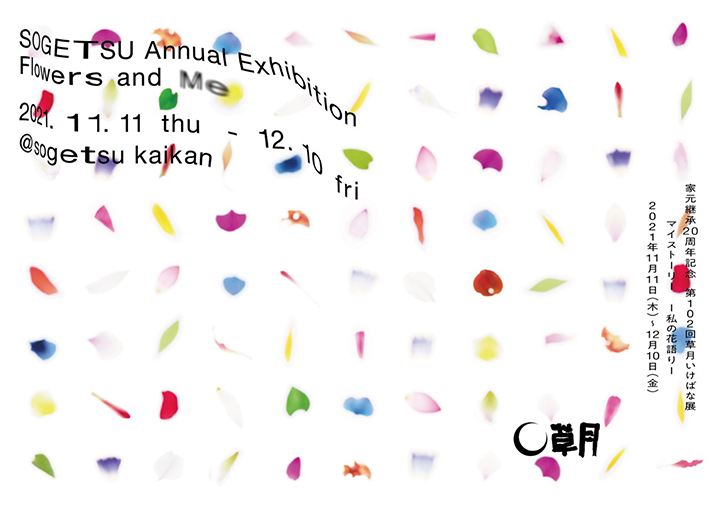 We will hold the Sogetsu Annual Exhibition this year for the first time in two years after it was cancelled last year due to the effects of the novel coronavirus infection. To prevent any spread of infection, we will take thorough measures and with safety in mind.
The year 2021 also marks the 20th anniversary of the Iemoto's succession. Accordingly, there will be a special area (for arranging flowers in vases made by the Iemoto) and a photo ikebana area that takes into account the COVID-19 pandemic situation.
Together with the Iemoto's solo exhibition in the Sogetsu Kaikan Annex Atelier, the end of 2021 promises to be brightly and gloriously colored with ikebana.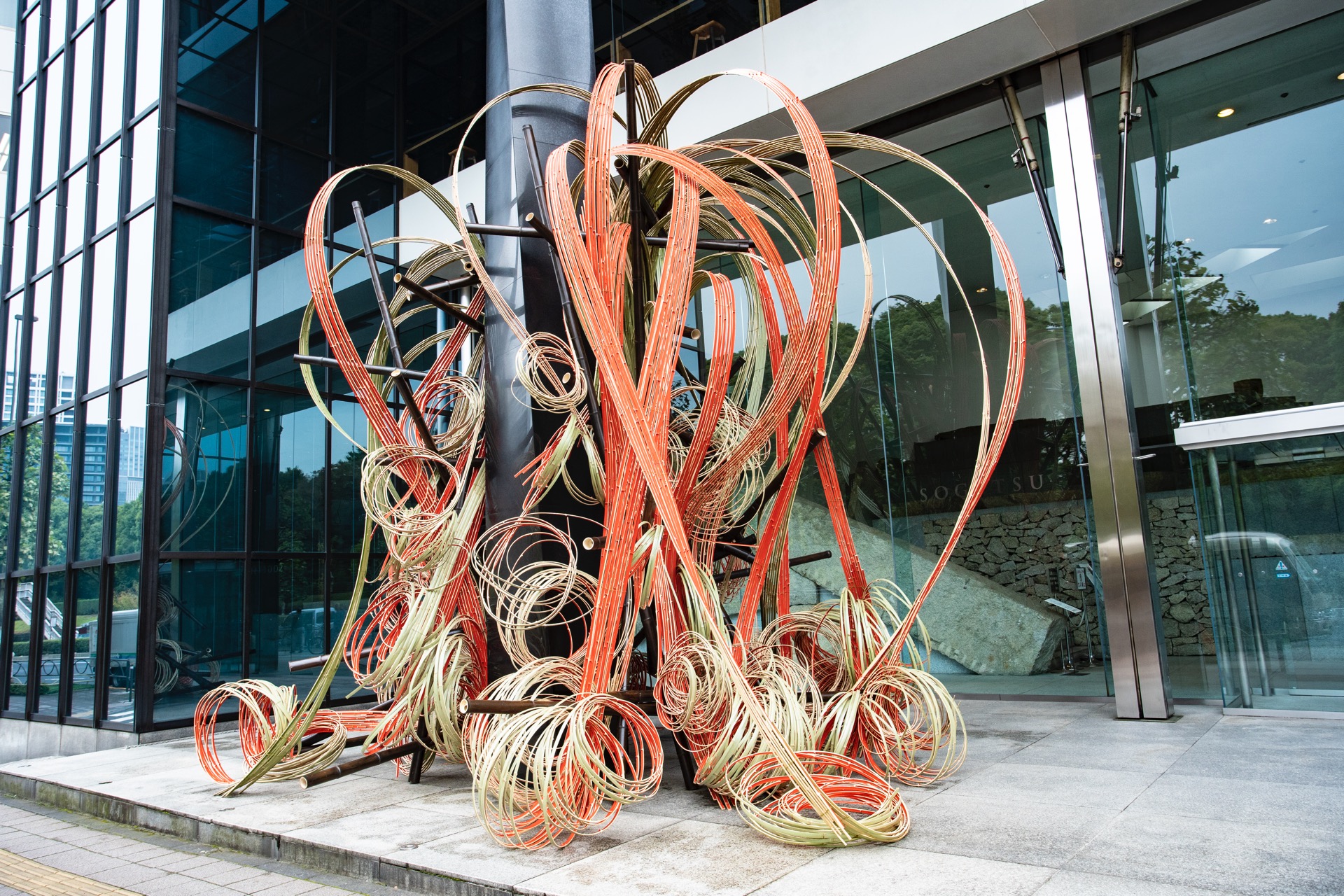 Message from Iemoto Akane Teshigahara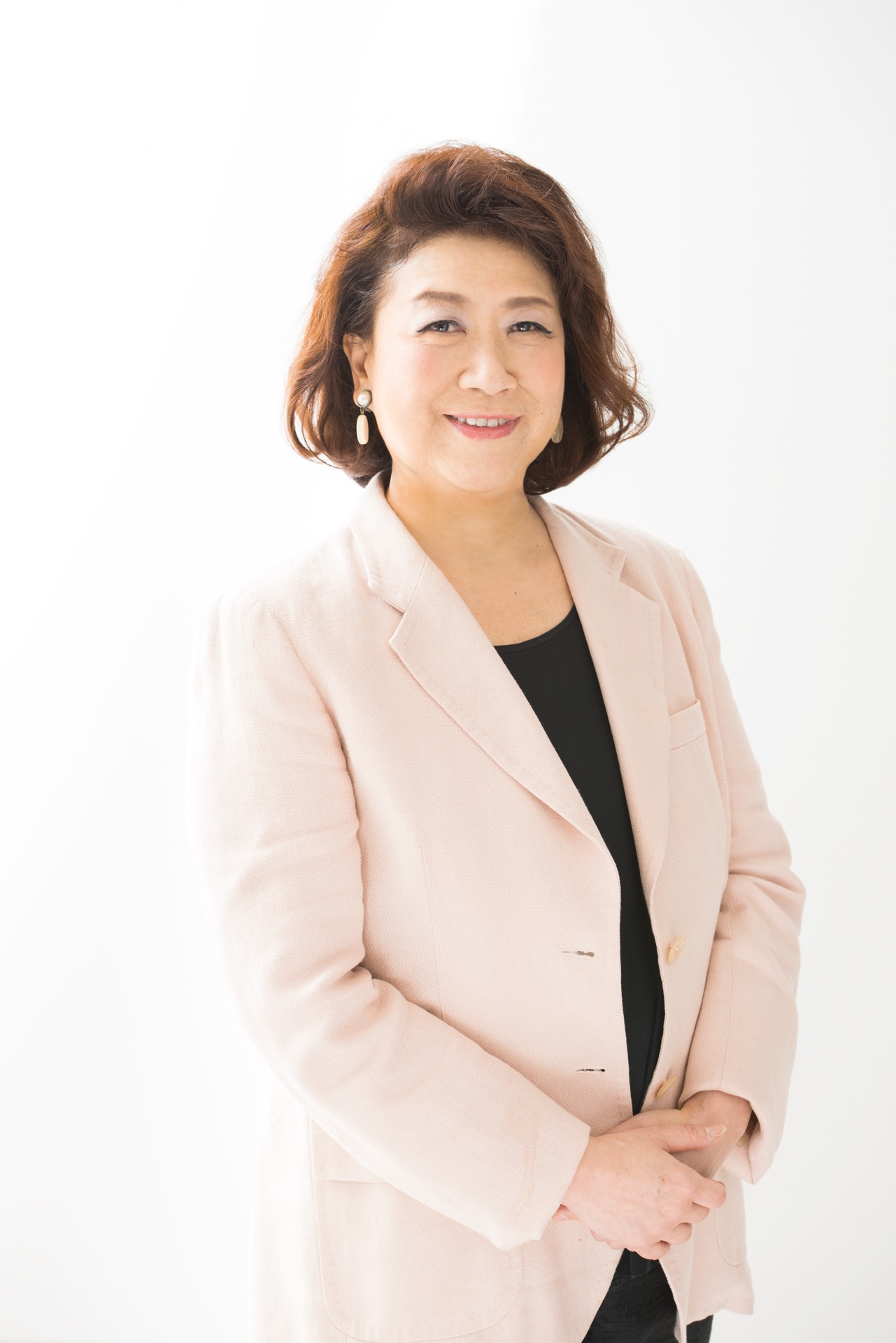 "Flowers become human in ikebana."
As Sofu Teshigahara said, ikebana exactly embodies what we feel and think in our mind.
Look at myself, know myself, and express myself through flowers.
I believe that the repetition of this process is what makes ikebana possible.
Since we are in this suffocating time, I want you to unleash yourself fully into your work.
I sincerely look forward to seeing the story of each and every one of you reflected in the plants.
Iemoto Akane Teshigahara
Dates: November 11 (Thu.) – December 10 (Fri.), 2021 *9 terms, 2 days each term
1st period: November 11 (Thu.) – 12 (Fri.)
2nd period: November 14 (Sun.) – 15 (Mon.)
3rd period: November 18 (Thu.) – 19 (Fri.)
4th period: November 21 (Sun.) – 22 (Mon.)
5th period: November 25 (Thu.) – 26 (Fri.)
6th period: November 28 (Sun.) – 29 (Mon.)
7th period: December 2 (Thu.) – 3 (Fri.)
8th period: December 5 (Sun.) – 6 (Mon.)
9th period: December 9 (Thu.) – 10 (Fri.)
< Photo Exhibition is open at the 102nd Sogetsu Annual Exhibition>
How about placing your Ikebana photo on the venue instead?
For details of the photo display area, please visit the STA members site;
https://members.sogetsu.or.jp/en/login/
["RELEASE" ~ Akane Teshigahara Solo Exhibition for 20th Anniversary]
[Postponed]Period: November 12 (Fri.) – 17 (Wed.), 2021
Venue: Sogetsu Kaikan annex Atelier
>> More imformation
Time: 10:30 – 17:30
Note: Admission is permitted until 30 minutes before closing time.
Venue: Sogetsu Plaza (1st floor) & Lounge (2nd floor)
Admission free
Organizer: Sogetsu Foundation
General Supervisor: Akane Teshigahara
[Managed by / For inquiries] Cultural Projects Department, Sogetsu Foundation
E-mail:kikaku@sogetsu.or.jp
*The exhibition will be held intermittently, not run continuously. Please check the schedule before visiting.
*Following the official guidance, we can only accept applications from domestic STA members. Thank you for your understanding.
*Please note that you may be asked to wait until you enter the venue depending on how crowded it is. Please come with plenty of time to spare.
*If you are not feeling well, please refrain from coming. Wearing a mask is mandatory. Thank you for your attention to the welfare of all visitors to the venue.
We post the works by Master Instructors of the HQ on Sogetsu official website and social media.
If you are unable to come to the exhibition, please take a look.
*Following the official guidance, we can only accept applications from domestic STA members. Thank you for your understanding.
*Both exhibition venues are now fully booked and are no longer accepting applications. Thank you very much for your active participation in this exhibition.
*Dates and content are subject to change. The details will be posted on this website, so please check back for further information.
*Please be aware that this exhibition may be postponed or canceled due to natural disasters or other force majeure reasons.
Date

11 Nov 2021 [thu] - 10 Dec 2021 [fri]