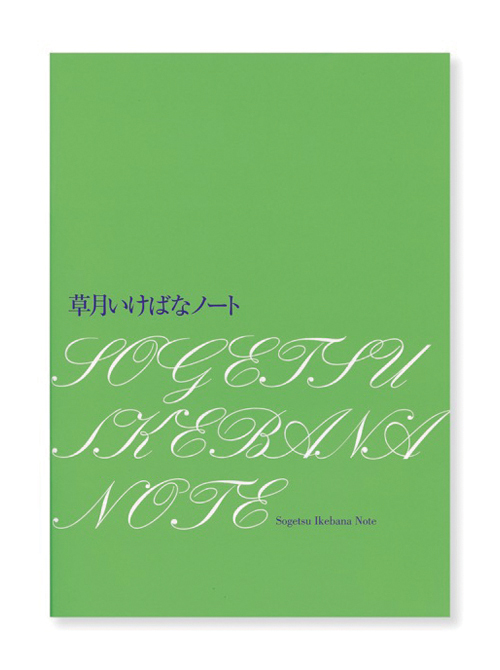 Price:350Yen
Price:JPY350
Softcover:56 pages
Language:Japanese
Dimensions:(W/H) 182mm/257mm
Shipping Weight:140g
Item No.:C4028
*Price has been changed since October 1st, 2019.
All you need is this notebook to keep the records of your lessons, the materials or the designs of your works.
How to order
You can place an order at the Sogetsu Shuppan counter.
This item is also available at the Sogetsu Shuppan section in Shop Flora on the 4th floor of the Sogetsu Kaikan.
For information on mail-order, please refer to "Purchase via Mail-Order" in the Shop page.
Sogetsu Shuppan
TEL (Toll-free number):0120-087-202
FAX:03-5770-5607
E-mail:shuppan@sogetsu.or.jp