The Fifty Principles of Sogetsu Postcard Set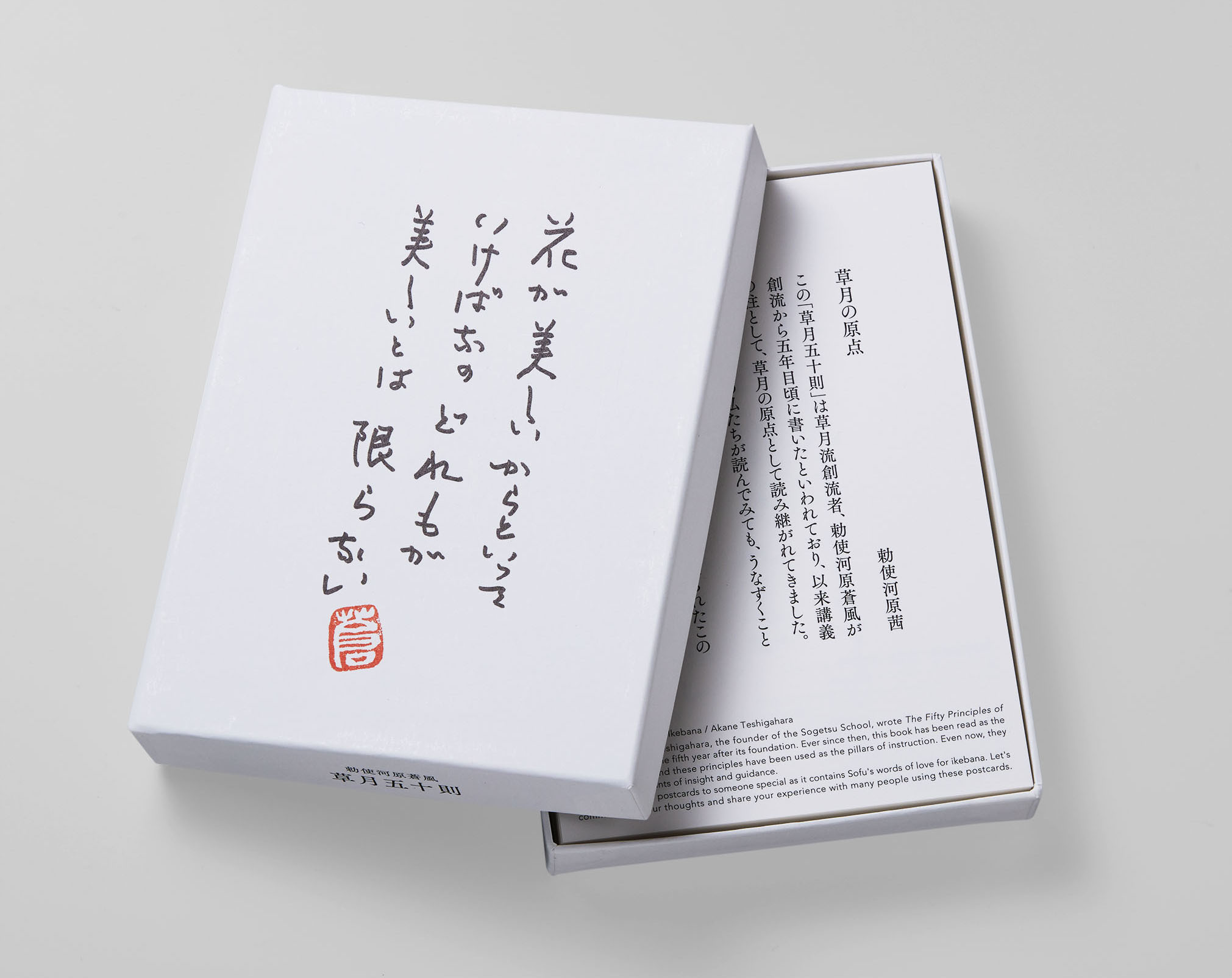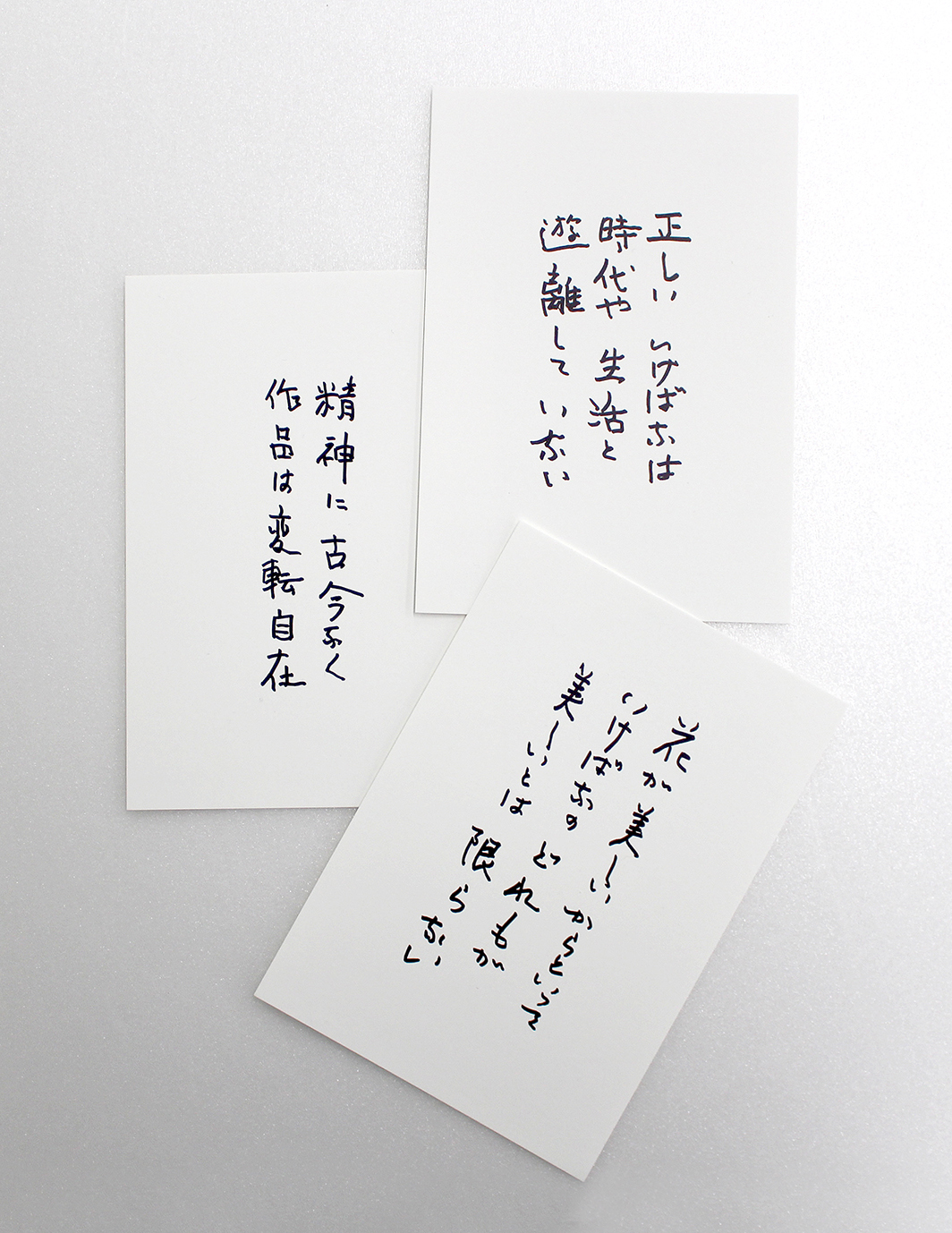 "The Fifty Principles of Sogetsu" have been made into 50 postcards. Please send these postcards to someone special as they contain Sofu's words of love for ikebana. Why not communicate your thoughts with many other people using these postcards. Since the address side includes the explanation and English translation, they are perfect as gifts for people living overseas to learn Sogetsu Ikebana. They also work well in your class on the subject of the Fifty Principles.
Price:JPY3,000
Dimensions:(W/H)107mm/154mm
Shipping Weight:287g
Item No.:K5017
*Price has been changed since October 1st, 2019.
How to order
You can place an order at the Sogetsu Shuppan counter.
This item is also available at the Sogetsu Shuppan section in Shop Flora on the 4th floor of the Sogetsu Kaikan.
For information on mail-order, please refer to "Purchase via Mail-Order" in the Shop page.
Sogetsu Shuppan
TEL (Toll-free number):0120-087-202
FAX:03-5770-5607
E-mail:shuppan@sogetsu.or.jp