Sogetsu Magazine 2019 Winter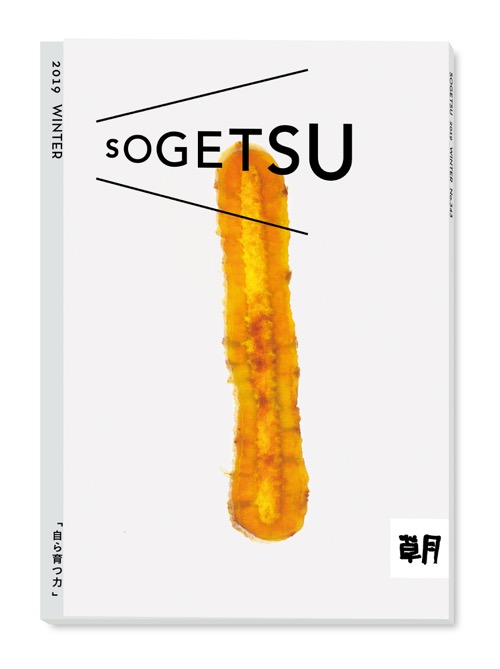 Price:1,437Yen
Price:1,437 Yen
Softcover:88 pages
Language:Japanese and English
Dimensions:(W/H)210㎜/297㎜
Date of Issue:Dec/1/2019
Item No.:A5102
*Price has been changed since October 1st, 2019.
Developing one's individuality
Akane Junior Class celebrates its 30th anniversary in 2019. It has fostered originality and creativity in each student since 1989. Feeling close to plants and having the fun of creation by composing plants, so many children have developed their individuality and spread their wings in creativity.
In the winter issue 2019 we will focus on the 30th anniversary event and children's activities in the class. Comments from graduates and children's parents will be appearing as well in this issue.
Children concentrating on flowers remind us of the basics of creation.
The 22th article of the series "To the Cities of the World," Natalia Fateeva in Moscow.
Sogetsu Quarterly Magazines(4 issues a year):9,148 Yen
(the shipping charge inc. & accepted Air only)
It usually starts from Summer to Spring.
However we accept to change that.
Please feel free to contact us.
How to order
You can place an order or apply for a subscription at the Shop Flora counter on the 4th floor of the Sogetsu Kaikan or through a certified Sogetsu teacher.
This magazine is also available at the Shop Flora on the 4th floor of the Sogetsu Kaikan.
For information on mail-order, please use the order form.
Shop Flora
FAX:03-5770-5607
E-mail:shuppan@sogetsu.or.jp